Developing a marketing plan around the season is a great way to boost engagement and stay on trend. During fall, there are a lot of exciting marketing opportunities. While Black Friday and Cyber Monday are important events in the calendar, Halloween should not be forgotten.
According to the NRF, consumers will spend $10.6 billion on Halloween this year, up from $10.1 billion last year. The most popular items at this time of year include candy (67%), outdoor decorations (51%), costumes (47%), pumpkin carving (44%) and attending or hosting a party (28%). The NRF also found that one in five consumers plan to dress up their pets in a costume.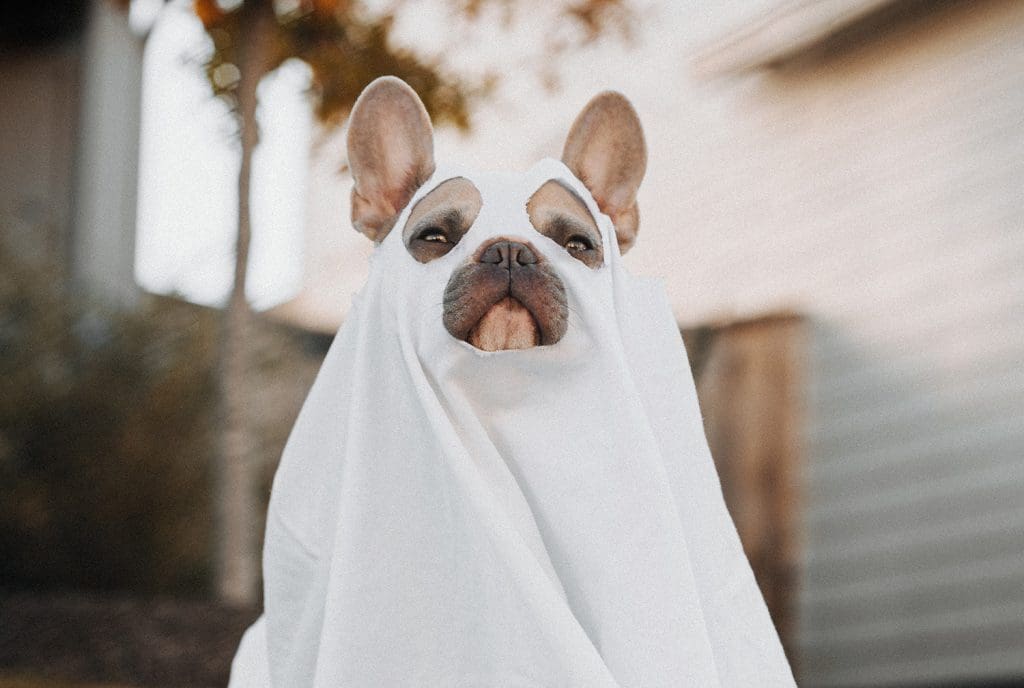 So, how is this information useful to online business owners? Well, if you specialize in pet costumes and candy then you're in for a win. If, like me, you're working in the coaching and mentoring space, you can still create a marketing plan around Halloween that taps into the other online trends of the period.
In this guide, we will take a look at some of the most influential Halloween marketing ideas, including important statistics and online buying trends.
Trick or Treat Time
Whether you love it or hate it, Halloween is a worldwide celebration held on 31st October each year. It derives from the Celtic festival Samhain where people would light bonfires and wear costumes to ward off bad spirits. Today, the celebration usually involves dressing up, attending parties and 'trick or treating'. Depending on your age and where you are you might find the fancy dress choice a little more 'sexy' than scary these days.
For online businesses though, the season promises innovative marketing opportunities. In 2022, Google revealed that witches, spiderman and dinosaurs were the most commonly searched for costume ideas. In 2021, the number of searches for 'Halloween makeup' increased by 365%, while searches for 'trick or treat' went up by 110%. Halloween parties, pumpkin carving and Halloween decorations were also popular search terms. These numbers let us know that more people than ever turn to the internet when searching for halloween related topics, and that's why we want to tap into it and help drive more traffic to our own businesses.
Creating a Halloween Theme for Your Business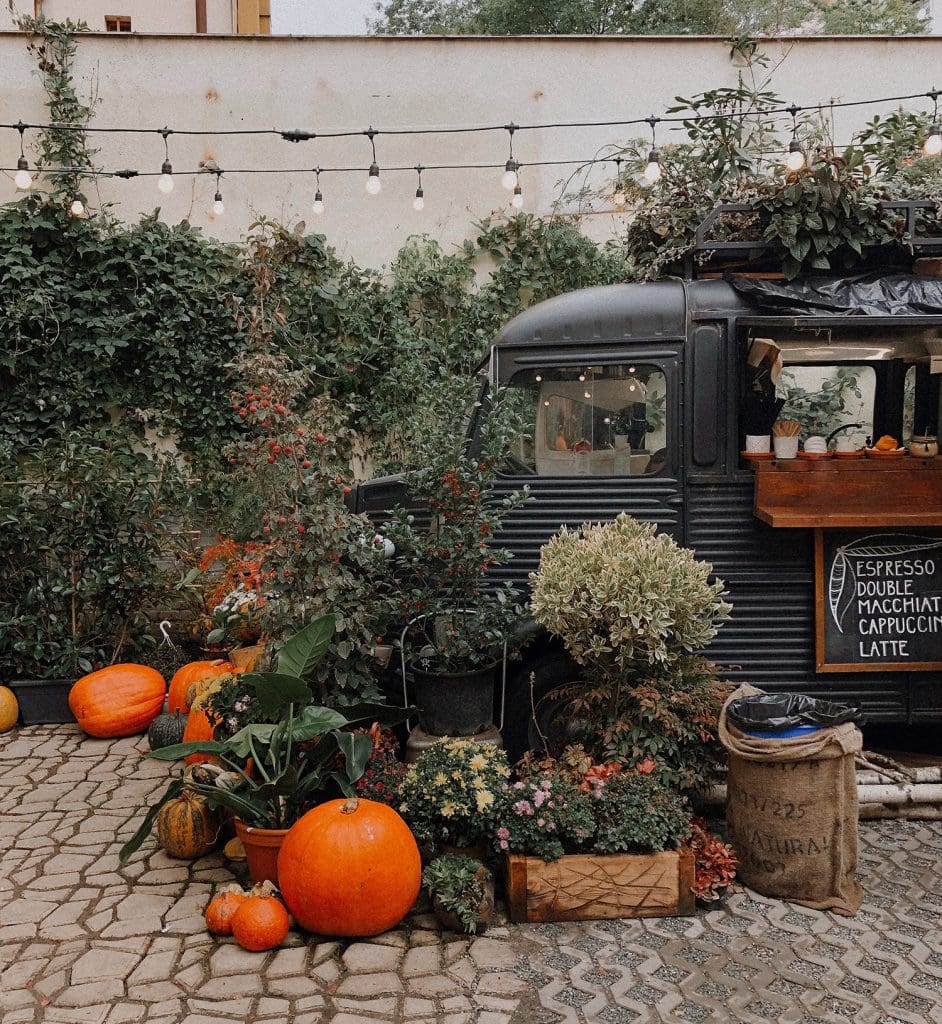 While the above stats may not be relevant to your business, you can still incorporate them into your marketing. Whether you're a business coach, an entrepreneur or something else entirely, Halloween themed marketing can help you stand out from the crowd.
Think about how you can incorporate Halloween elements into your brand. Themed emails, user-generated content, social media posts and online competitions are all great ways to boost audience engagement. You may want to add some Halloween inspired pop-up banners to your website to direct consumers to a specific product or package. This time of year is also a great time to utilize influencer marketing. By partnering with an influencer, you can promote your Halloween themed services to an even wider audience. If design isn't your strongpoint, you may want to collaborate with a graphic designer to develop some themed marketing materials.
While you may not sell costumes for a living, there are still plenty of ways to incorporate the theme into your products and services. Perhaps you can offer a special one-time bundle deal or a free gift with every purchase. Maybe you can adapt your service to incorporate a spooky twist. Whatever you opt for, allow yourself plenty of time to plan, develop and adapt.
Make your verbiage more spooky
A simple yet effective way to weave Halloween into your brand is through verbiage. Focus on your written content and have some fun with it. Words like "fangtastic", "wickedly good", "scary good" are all straightforward ways to make your writing spookier. It's also an easy way to add some humor to your brand!
Have fun with it, and don't be afraid to be cheesy. Everyone loves a bit of cheese.
Get spooky on Social Media
Whether you want to get spooky with some ghosts and ghouls or celebrate the fall with pumpkins, there are a lot of things you can do this Halloween. Do you want to scare people, make them laugh or offer something family friendly? These sub themes will also influence your color schemes, images and wording.
Add some fun background illustrations to your product images and go wild with the puns. GIFS and videos are also a great way to boost engagement and stand out from the crowd. If you have employees, you may want to create a Halloween themed video to introduce the team. In order to increase your followers and boost engagement, run a Halloween contest or giveaway. Collaborating with other businesses for cross-promotion is another effective way to reach a wider audience.
Offering Sweet Halloween Promotions and Discounts
When it comes to holiday season search trends online, we know a lot of people are out looking for a deal. To tap into this you can promote your services and gain new clients by creating special Halloween promotions and limited-time offers. Not only can this type of offer increase sales but it can also lead to more website click-throughs and newsletter sign-ups. Encourage repeat purchases through a special Halloween Loyalty Program. Loyalty programmes can include bonus points, exclusive offers, discount codes and coupons. They are designed to make existing customers feel valued and enhance their overall experience.
Utilizing Email Marketing for Halloween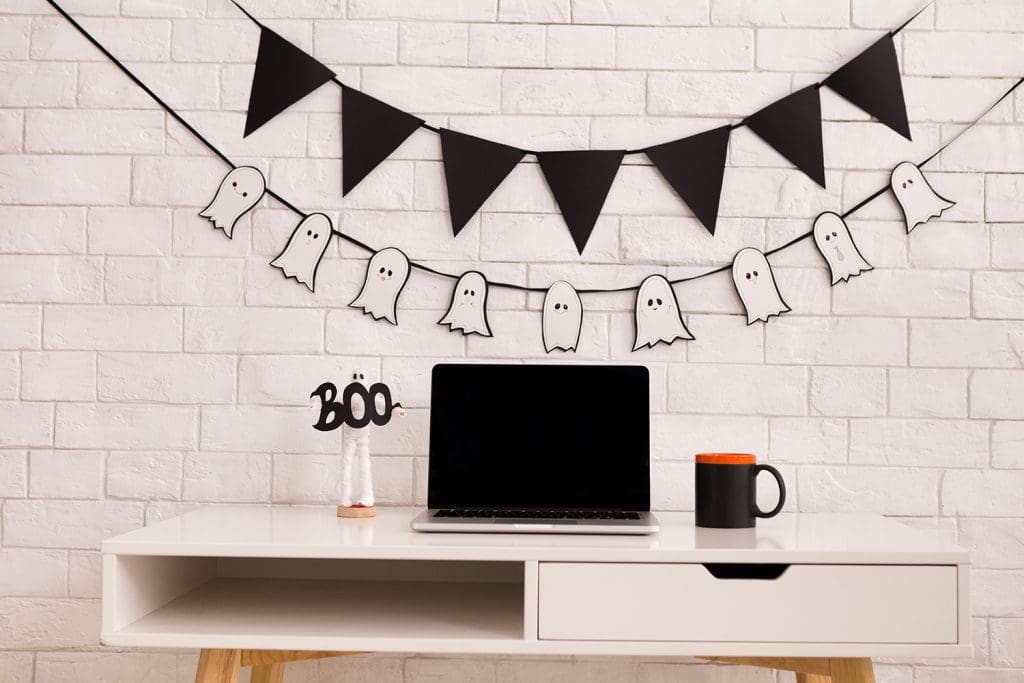 Develop a fun email marketing campaign to capture your audience's attention and spread the word. Set the theme with a catchy subject line like "a frighteningly good deal awaits you…" or "open for a scary-good deal (if you dare)".
Emails are a great way to connect with your customers and provide exclusive promotions and discounts. For maximum effect, personalize Halloween emails with the customer's name. Just like social media, themed images, puns, colors and spooky graphics are all brilliant ways to attract customers.
Give Halloween tips
Providing tips for Halloween is another effective way to engage your audience. Discover what people are looking for at this time of year and tailor your content to their needs. The best way to do this is to tap into the most popular search trends. Of course, you'll want to keep it relevant to the services you provide. For example, if you sell pet products, offer tips on how to keep your dog safe over Halloween. If you work in SEO, share tips on how to prepare content early to rank high. Whatever you have to offer, be creative and think outside the box and relate it to what people are searching for online.
Host Halloween Contests On Social Media
A social media contest is any form of competition or campaign that involves prize giveaways. These contests are designed to boost audience engagement, increase followers and raise brand awareness. They are a fun way to connect with your followers and promote your business.
With so many people looking for themed products and ideas, Halloween is a great time of year to run a social media contest. Ask your followers to post an image of themselves wearing a costume or set up a caption contest. For something even spookier, offer prizes for the best scary stories. If you don't have prizes to give, you can also offer incentives including discounts, free gifts and exclusive one-off deals.
Conclusion
Halloween is a great time to drive sales, increase engagement and get creative. Whether you want to develop a full blown social media campaign or a few themed posts, there are plenty of ideas to choose from. Whatever content you go for, keep it light hearted and try to avoid cliches where possible. The more fun you have with it, the more engaging it is likely to be.
References
https://www.retaildive.com/news/halloween-spending-surpasses-2021-levels/632229/
https://frightgeist.withgoogle.com/costumes
https://2-b.io/tricks-and-treats-to-boost-halloween-e-commerce-sales-in-2022