A 4-month group intensive for early-stage entrepreneurs who are ready to skyrocket the momentum in their online businesses. Hello flow + hello freedom!
To the early-stage entrepreneur:
Feeling unaligned? Confused? Overwhelmed? Discouraged? Throwing spaghetti at the wall?
I get it…
You've taken the leap and decided to start an online business, but some days you feel like there's just SO MUCH you have to do. Pinterest, YouTube, Facebook Ads, what do I focus on next?
So you search on Google, maybe look over a few courses you've purchased, but there's still so much information overwhelm.
And at the end of the day, you only managed to post on Instagram and you still felt like that took so much time. So much more to do. Other people are doing better. (Can I actually do this? The self-doubt creeps in)
Now, think about your best days in business: you show up confident, attract ideal clients, and close sales! You check off everything on your to-do list, AND still have so much extra time in the afternoon to go for a surf.
Imagine showing up for your business, with EASE and ABUNDANCE, for the next 4 months. It's about balance, and it's about freedom. That is the intention, and we are going to manifest the flow.
Clarity
We start with a private goal-mapping session so you know exactly where you want to go, and how to get there. You'll wake up with so much purpose every morning, knowing WHAT and HOW to execute, on every platform.
Mindset
As a new entrepreneur, a lot can get in the way (and most of it is self-induced!) Limiting beliefs, scarcity beliefs around money, imposter syndrome, self-doubt. We are going to tackle them all.
Strategy
Failure to plan is planning to fail. Learn content, business, and Marketing strategies to increase your visibility and impact every single week. Want to launch a podcast? Start a YouTube channel? Quit your job? We'll get you there!
Momentum
And all of this combined? Feeling supported, held accountable, skyrocketing momentum.
✧ You are a business owner, coach, influencer, creator, blogger, digital marketer, freelancer
✧ You know that in business, there are things you know, things you know you don't know, and things you don't know you don't know. Being receptive and coachable are keys to success.
✧ You value creativity, authenticity, and know your online business journey is just beginning. Ready to take MASSIVE ACTION. 
✧ You are currently making less than $5k/month in your business and looking to SCALE UP.
✧ You are ready to COMMIT to your business. Because that is when your business commits to you.
Are you ready for
4  months of LEVELING UP with me + your NEW TRIBE of  business besties?
✧ Full support from the first week of March through last week of June
✧ 1 private goal-mapping kick-off call so you can ask me all your questions + have goals so big you'll want to jump out of bed every morning
✧ 16 weekly group coaching calls with other entrepreneurs on the same path
✧ Guest experts, speakers, coaches hand-picked by me to ensure we have the most relevant and impactful guests
✧ Group Voxer support so you never feel lost or unsupported: we are all just one voice note away!
✧ Access to Wanderlover Business Academy + all suite of all ebooks at no extra cost
Lifetime Access to the Wanderlover Business Academy
$997 Value
✧ 8 MODULES
✧ 8 ACTIONABLE WORKBOOKS
✧ My EXACT welcome sequence that CONVERTS
✧ The $100K Income Goals Tracker I use in my business
✧ 100+ platforms that pay for fun & passive collaborations delivered straight to your inbox
Instagram For Business
$47 Value
Get ready to attract more clients with the ultimate branding and client attraction guide.
+
 The Travel Influencer Handbook
$47 Value
The newly updated digital guide for aspiring travel influencers, teaching you everything from growing your account, landing collaborations with brands, to getting paid for doing what you love.
Casey started her influencer & social media consulting agency and launched a digital product suite!
Danielle is an amazing coach and mentor that believes in you! She has shown me that consistency is key to success.  Not only did I learn more ways and have the right tools to upscale and market my business but I also saw a transformation in my mindset. She is there whenever you need her. Can't wait to continue working with her in the future. Thank you for sharing your experiences, knowledge, and for your constant support Dan!! XO
– Casey Wiggin, Social Media Specialist
Lexia went from a COVID-hit wedding planning business to building a thriving & profitable online brand
Thank you so much Danielle for your presence and support. I can't believe I achieved so much in the first month with her coaching. I made back my investment within the first month I worked with her. Her private coaching is REALLY WORTH IT – I launched 3 e-books and filled up 6 private coaching spots in 4 weeks around wedding planning, recipes, and mindset. I love all our sessions and I'm so excited to continue working with her!
– Lexia Hin, Founder of Lexia Wedding Designer
A Message from Danielle
I'm so so happy you're here. If you've been following me for a while, or even if you're new, I'm a big believer that I enter lives at the perfect moment. I created The Wanderlover brand in a NYC cubicle, now internationally enabling others to design a life around freedom: time freedom, location freedom, and financial freedom. I know what it's like to be lost and confused, but it doesn't have to be for long! Are you ready for the most transformative 4 months of your life?
✧ 4 private SOS calls (for when you're launching, having a mental business breakdown, when you want to set up new systems, I'm here for you!)
✧ Human Design reading so you know EXACTLY how to show up for your audience, what's most aligned is written in the stars
✧ Private Voxer support for direct access and pressing questions
✧ Luxury VIP day for funnels, photo shoots, cocktails, and trainings redeemable any time in 2021 (depending on COVID: tentatively June 2021 in Bali, Indonesia)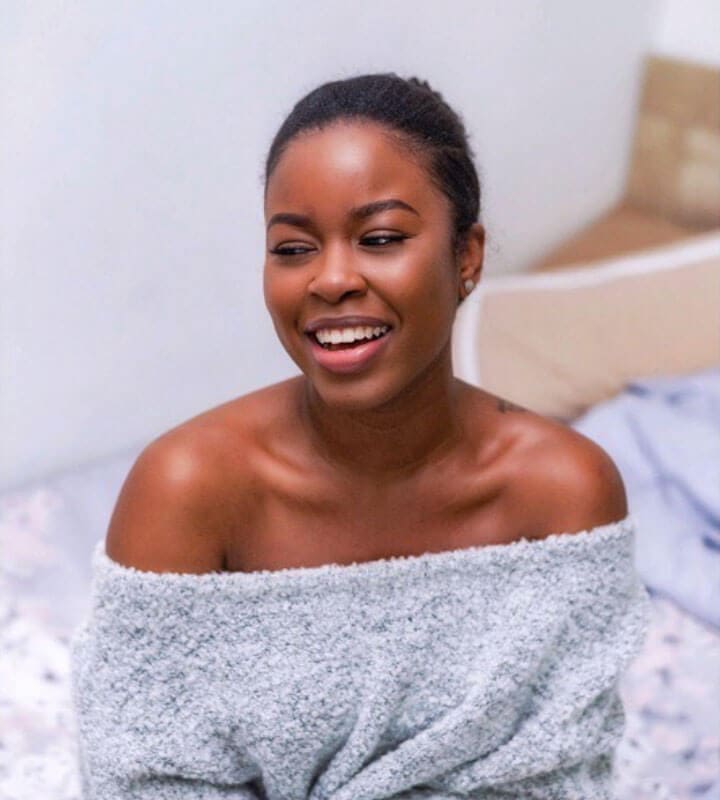 Alyssa created her self-care brand, launched a blog, and grew her email list
Working with Danielle was long overdue. Danielle has helped shed light on so many of my strengths and how I can incorporate them in my business. Also, not only has she help me build a strong foundation with step by step guides in how to grow my business, she reminded me of the importance of celebrating my mini wins and appreciating where I am today. Moving forward, I am really grateful of the role Danielle played in my progress, can't wait to continue this journey with her. Thanks Danielle!
– Alyssa Anderson, Founder of Pompeux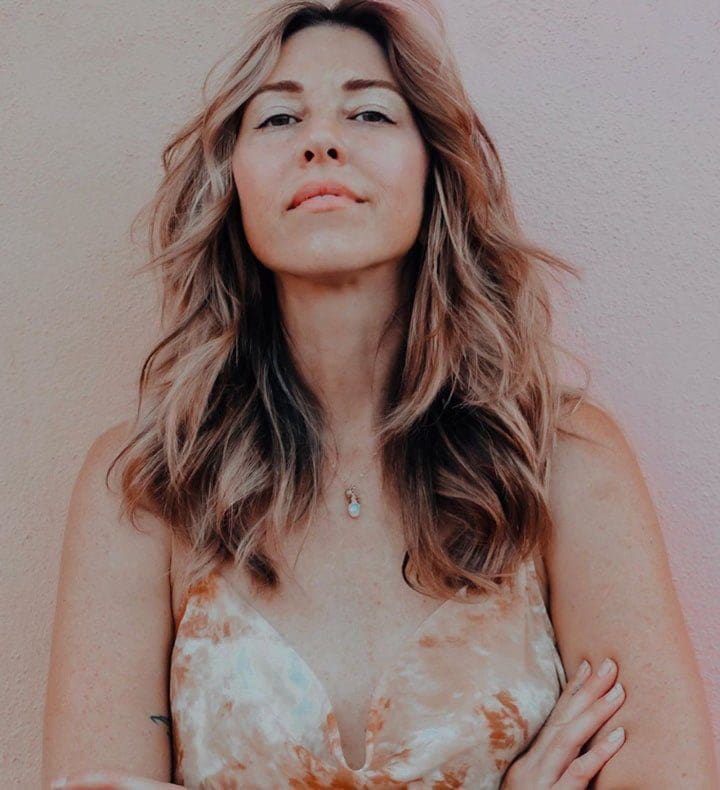 Chenoa started her vegan lifestyle brand, newsletters, and digital product and service offerings
Danielle is such an incredible mentor! I was beyond thrilled to work with her and it was the best investment I could've made to take my online business to the next level. She gave me step-by-step guidance on how to grow and scale my brand. I am so excited that I now have the tools I need to scale my business. Thank you Danielle!
– Chenoa Brookins, Vegan Lifestyle Blogger
What is a mastermind?
A supportive, group container where we share alllll the ups and downs of your business. It's a combination of business coaching plus the group dynamic, where you can bounce ideas off of each other, see what is working, peer accountability, and inspire each other to take action. 
How much access to Danielle will I receive?
You will have a private kick-off call with me, and I will be fully present on our weekly calls. There are no support coaches so you will be able to ask me all your questions, including in Voxer!
I have another question. Who can I ask?
You can DM me or email support@thewanderlover.com and we will get back to you within 48 hours!