A 4-month group program designed for the ambitious, creative, travel-loving entrepreneur who is ready to skyrocket the momentum in their online business adventure. Hello flow + hello freedom!
Enrollment is currently closed. Join waitlist for Spring 2023!
Congratulations! You've started your online business… but you're realizing it's a little harder than you originally thought
Overwhelmed? Discouraged? You have bursts of excitement and then it all gets wiped away by imposter syndrome?
I get it…
The more you get in to your day to day, the more you realize how much you actually have to do. Pinterest, YouTube, Facebook Ads, what the hell do I focus on next? And why is my income so inconsistent?
So you search on Google, maybe watch YouTube videos, but there's still so much information overwhelm and it's so hard to make a decision. Paralysis by analysis seems to be a common theme in your life right now, and your message still isn't being heard by people who need to hear it the most.
At the end of the day, you only managed to post on Instagram and you still felt like that took so much time. And still no clients, no income. And then you start scrolling for "inspiration" only to see that other people are doing better. (Can I actually do this? The self-doubt creeps in…)
Think about the business owner you've always dreamed of being. The brand you own that's creative, influential, impactful, life-changing, all while making you a lot of money. Do you actually know how to get there?
Now, imagine showing up for your business, with EASE, ATTRACTION, and ABUNDANCE, for the next 4 months. Guided, supported, with a group of other entrepreneurs cheering you on
Where would you be at the end of the year? 
Clarity
We start with a 90-minute 1:1 goal-mapping session so you know exactly where you want to go, and how to get there. This is where I guide you and create an action plan. We talk numbers, we get technical. Not sure what to focus on? I got you!
Mindset
FROM: Can I actually do this? What if I don't make back my investment? Do people even care about what I have to say? Is this really going to work? 
TO: I can do this and I know exactly how I'm going to! I can't believe business gets to be so easy. I love to share my story with the world, execute on my soul's purpose, and change lives. Goodbye 9-5!
Systems
Failure to plan is planning to fail. Learn content, business, and Marketing systems to really get you in the CEO seat and treat your business like a business. Want to launch a podcast? Host a Mastermind? Reach $10k/months? We'll get you there!
Momentum
And all of this combined? Feeling supported, held accountable, skyrocketing momentum. 4 months of execution together.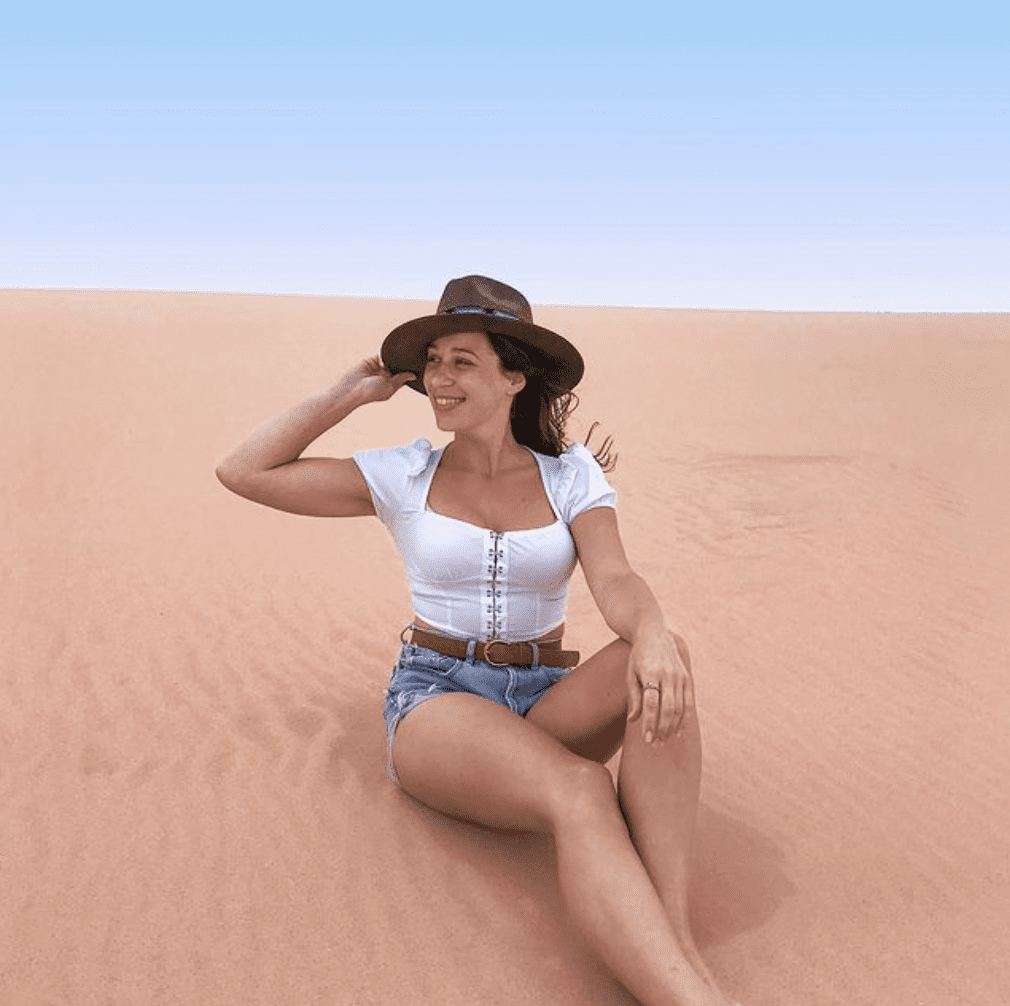 I quit my corporate job to build a social media business for travel and tourism companies!
I wanted to being to make change in my life towards living my dreams of working from anywhere and doing a job that I love and have created for myself. Everyone in Momentum was so willing to give their opinion and help out. The biggest journey for me has been the mindset shift, I realized how far I had come and without the correct mindset, you can't take decisive and motivated actions towards your dream and business goals.
– Sammy Bannister, Founder of ROAM Media Agency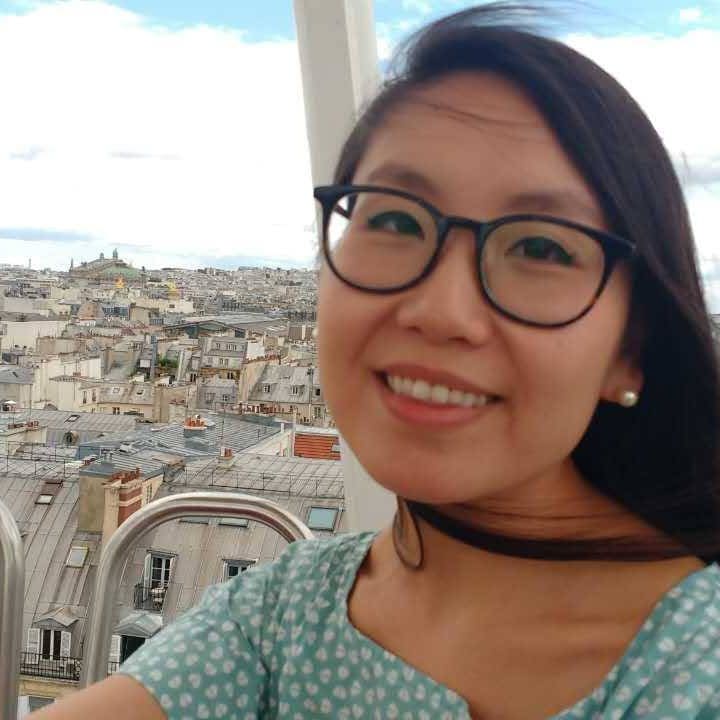 First 4-figure month that covered my NYC rent! Totally worth it!
Having worked with Dani before, I knew I'd like her coaching style and I wanted the structure and community support of a Mastermind with other dedicated entrepreneurs. I learned so much about money mindset, and it was such a game changer in how I approached my business. I went from being anxious/guilty about asking for money to having fun with launching, which lead to creating memberships and a beta course resulting in my first 4-figure month that covered my NYC rent! Momentum Mastermind is totally worth it!
– Linda Yi, Founder of Panda Cub Stories
Are you ready for
4  months of LEVELING UP with your new group of ambitious, creative, travel-loving entrepreneurs?
✧ You are an online business owner, coach, influencer, creator, blogger, digital marketer, freelancer, online service provider
✧ You have a business up and running (or at least a business idea)! Maybe even a few clients and customers
✧You know that in business, there are things you know, things you know you don't know, and things you don't know you don't know. Being receptive and coachable are keys to success
✧ You are currently making less than $5k/month in your business and know you are capable of more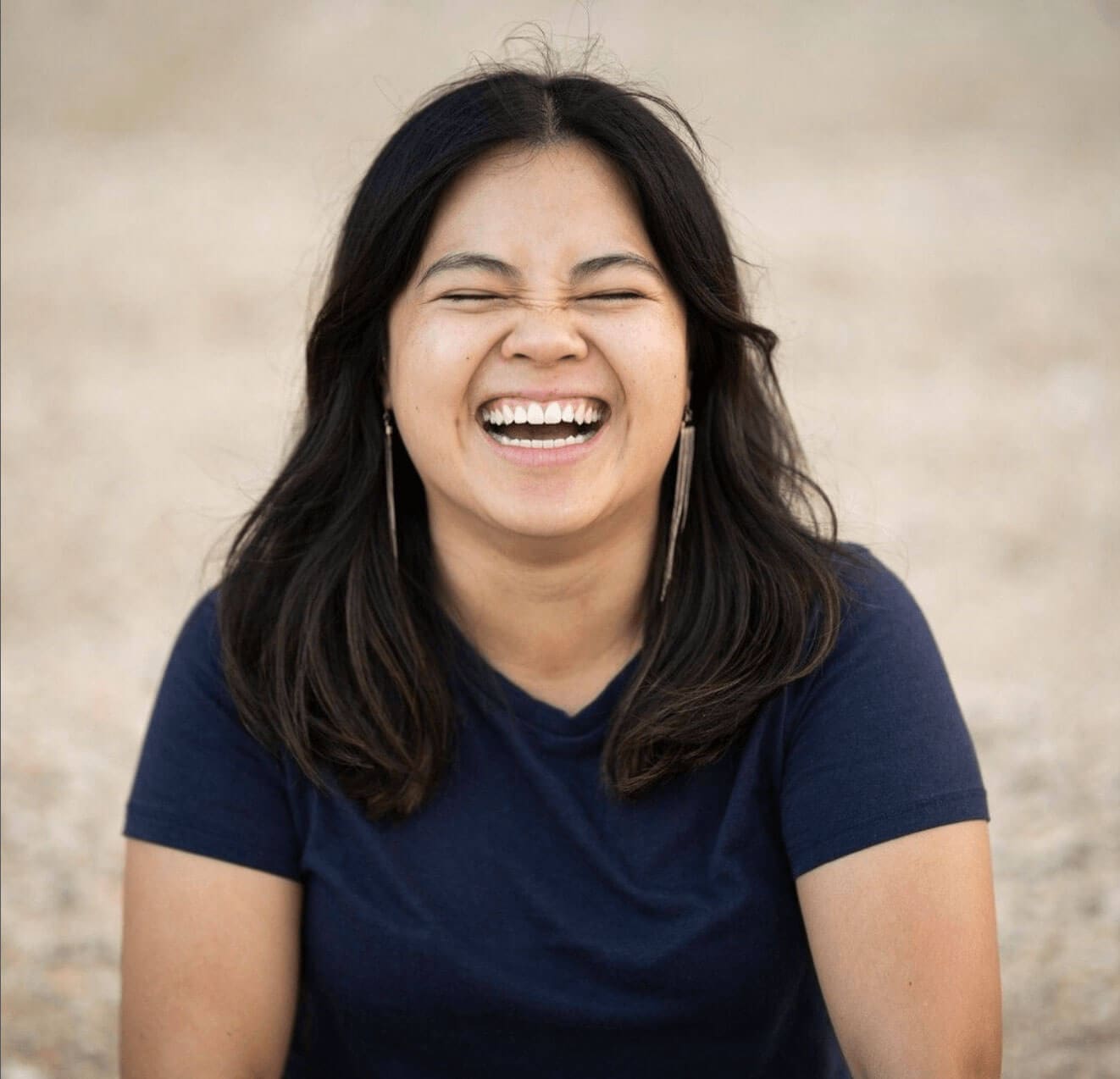 Pat tripled her prices and now has the freedom to travel and spend time with family
I've always wanted to work with Danielle ever since I saw her on a Forbes magazine feature. Once I saw doors had opened I knew I wanted her as a business coach and the thought of working with her for 4 months was a dream!
I went from charging $500USD to $1500USD and attracted a raving client. I went from only planning to executing. I was confused on my business structure and was previously in a corporate mindset now figured out how to make it flow better so I can spend more time on the road and with my family.
I highly recommend joining Momentum Mastermind! Working alongside Danielle and a supportive group offers you so much more than you may think. Join if you're on the fence because you don't want to miss out on Danielle's magic and coaching style. You definitely won't regret it! I'd 100% do it again.
– Patricia Banuelos, Brand Storyteller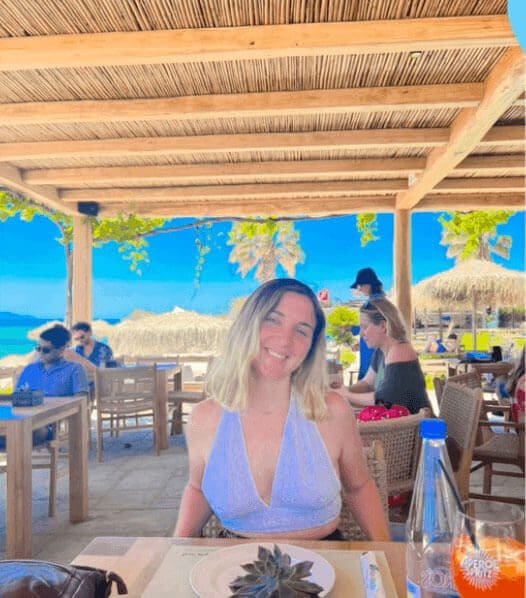 imogen went from having a vague business concept to getting clients and starting her digital nomad life
I went from having a vague idea for a business concept with nothing in place, to having established lead generation through a social media account with a following of over 1500, having created a high ticket offer, having launched a website allowing me the ability to sell my service, having CRM initiated and list of email subscribers, and having successfully gained my first clients.
I learned a lot about the 'how' to start and operate a business, especially a digital nomad one. Momentum is a fantastic opportunity and you will be nurtured through the process and technical aspects, not to mention the mental and emotional aspects of starting a business. Danielle is absolutely perfect to lead and support others to do this and her knowledge of all the details as to how to do so is sensational. Love you Dani!
– Imogen Sartor, Psychologist and Life Coach
✧ GUIDANCE: Any questions, ideas, fears, will be talked through immediately. No need to have endless conversations and digging down rabbit holes inside your own mind! You'll always have homework and action steps to focus on. Progress over perfection!
✧ COMMUNITY: Knowing other people have the same visions and you feel inspired by those around you. We work towards your goals together and you'll feel so supported.
✧ EXECUTION: Social media strategy, marketing strategy, business strategy, we cover them all. Weekly calls are structured to be focused on what I think would be the most beneficial for you at the moment integrating actionable workshops with hot-seat coaching
✧ NO MORE THINKING SMALL: You'll be able to talk yourself out of your fears and doubts, and take inspired action to make your business grow!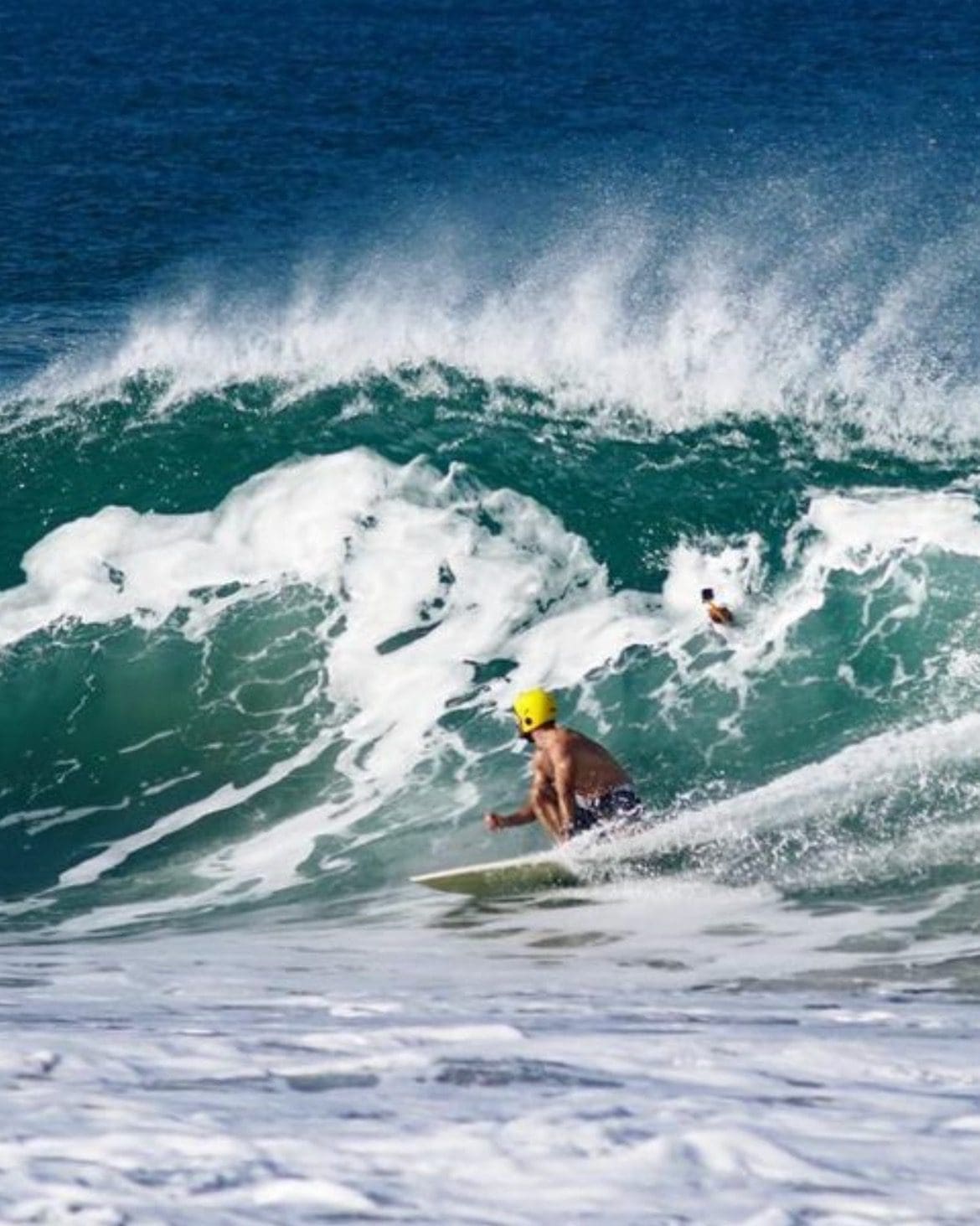 Went from confused to signing a client of $3500! Recommend!
It was a great experience going through the group work and I'm very thankful for your support. I learned so much about myself and setting realistic expectations for my business. The positive reinforcement is why I enrolled! I went from confused with not so much clarity to having services to offer and signing a client of $3500!
– Ryan O, Marketing Agency Owner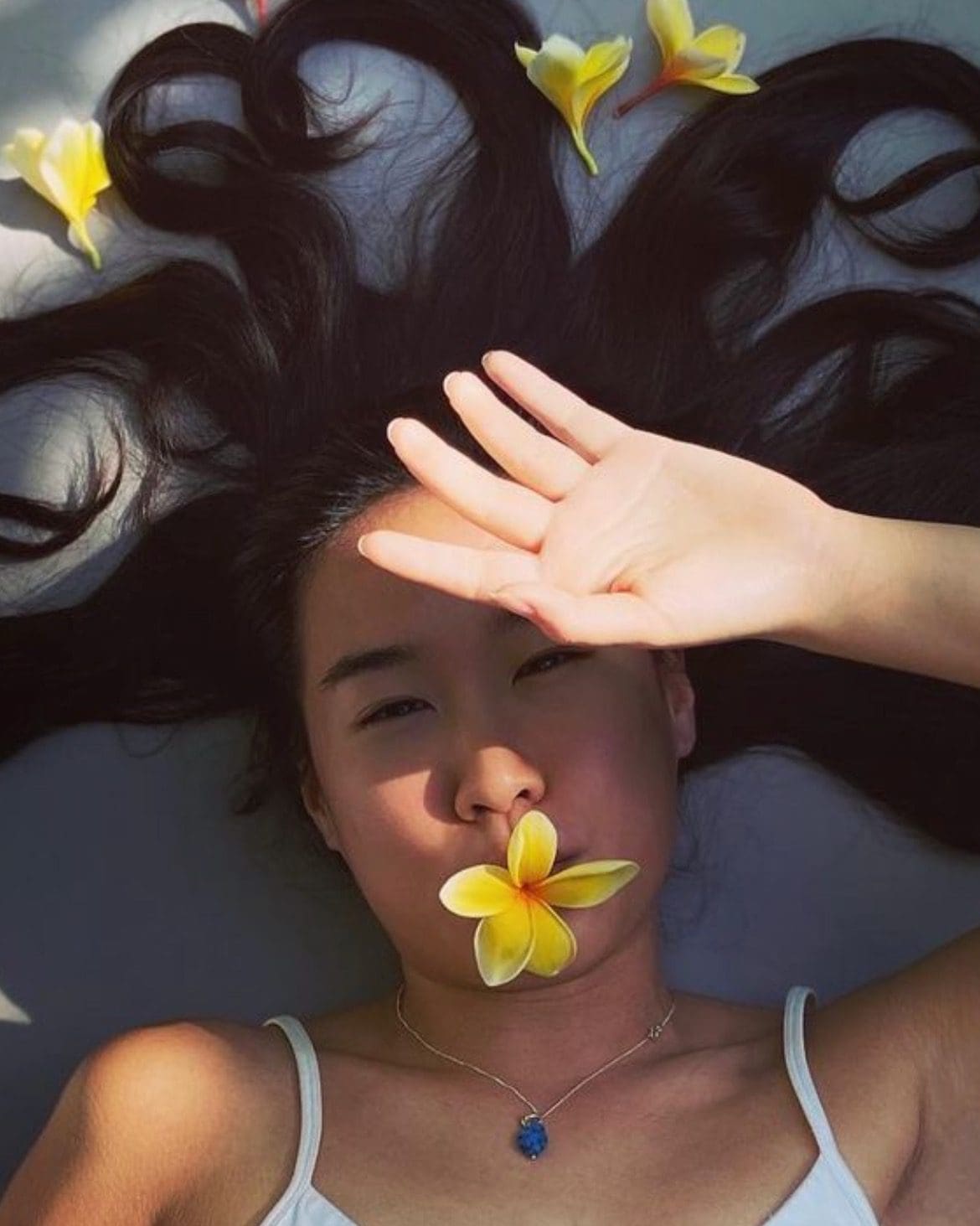 Get out of your head & just do it – You'll learn & achieve more than what you think you're capable of!
I went from being 'stuck in my head' to accomplishing things I never thought I would be able to (speaking on a podcast, having my own website, talking on social media). I've learned to adopt a growth mindset and I wouldn't have noticed that if it weren't for all the other people in the group. Get out of your head & just do it – You'll learn & achieve more than what you think you're capable of!
– Chrestella Djap, Hypnotherapist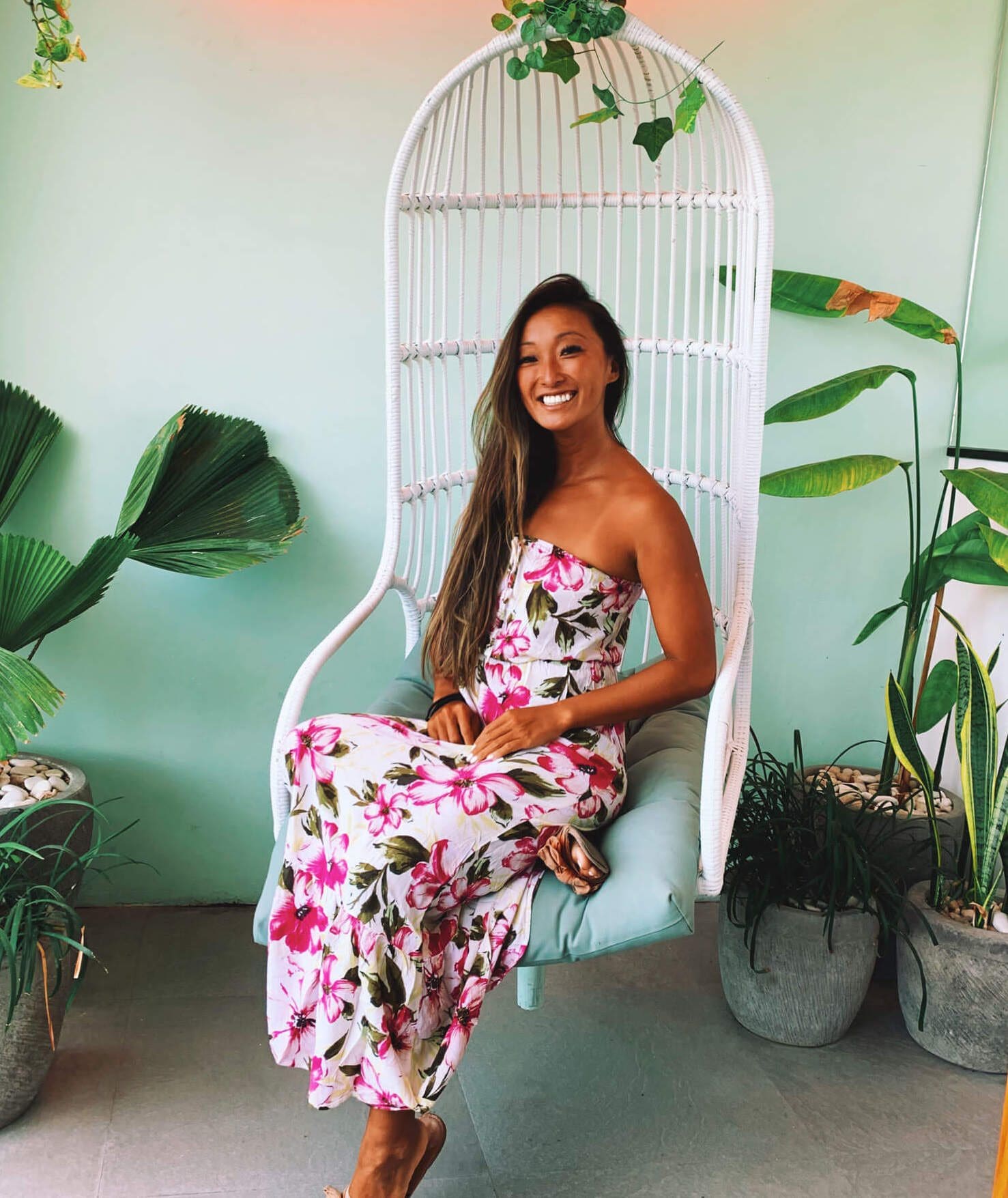 A Message From Danielle
I'm so so happy you're here. If you've been following me for a while, or even if you're new, I'm a big believer that there no coincidences in life. You're on this page for a reason.
I created The Wanderlover in a NYC cubicle, now I'm writing this from my beachfront surf villa enabling others to design a life around freedom: time freedom, location freedom, and financial freedom. I know what it's like to be lost and confused, but it doesn't have to be for long!
You are the average of the 5 people you spend the most time with, so are you ready for the most transformative 4 months of your life with online business owners ready to level up?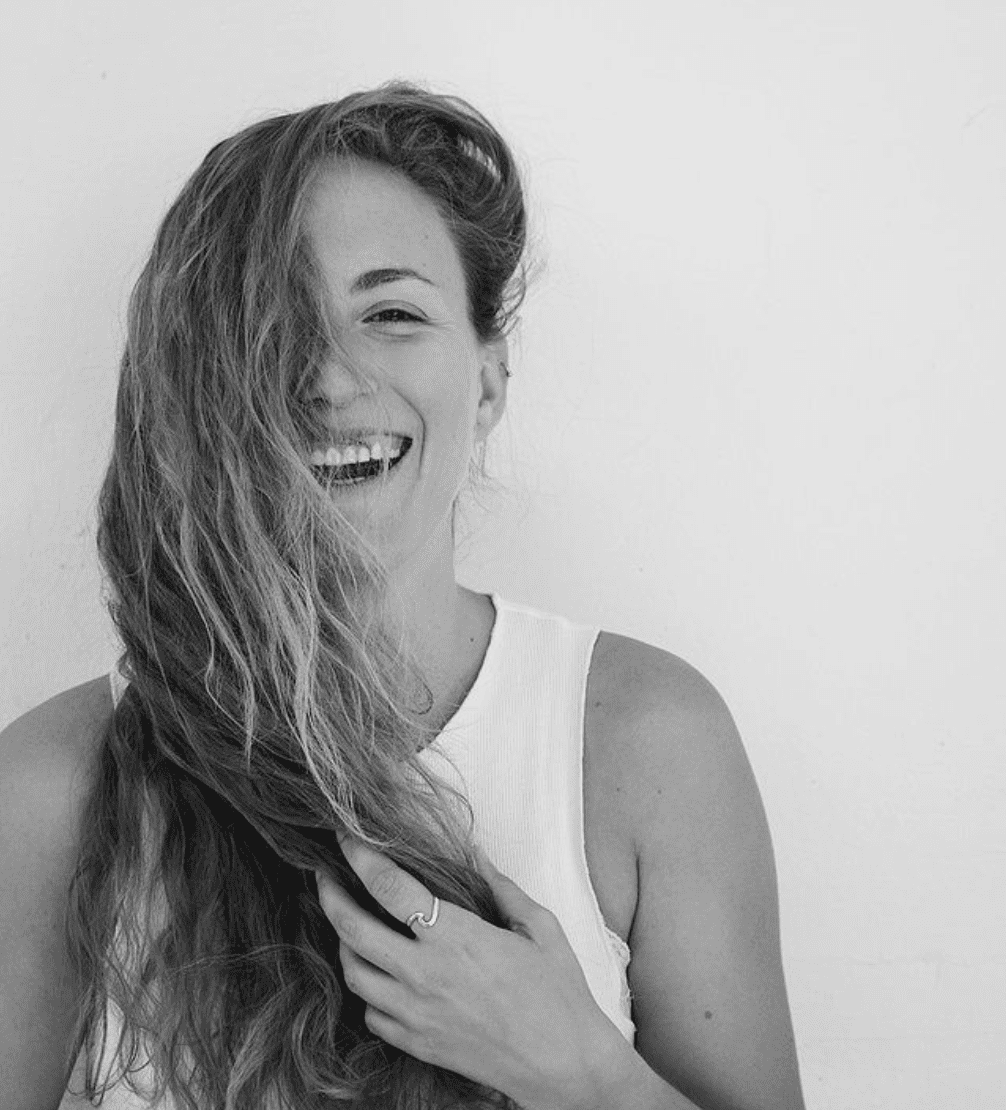 Alba finally started a business and landed her first clients!
I needed someone to guide me to focus my business ideas. I went from not being sure if I am capable or good enough to carry out my ideas, to getting my first clients and knowing for sure that all my dreams can come true with hard work! Even if you are still. notsure of how to start working on a project, Danielle is going to give you the focus and energy you need to start. I'm sure this is everything you need!
– Alba Martinez, Graphic Designer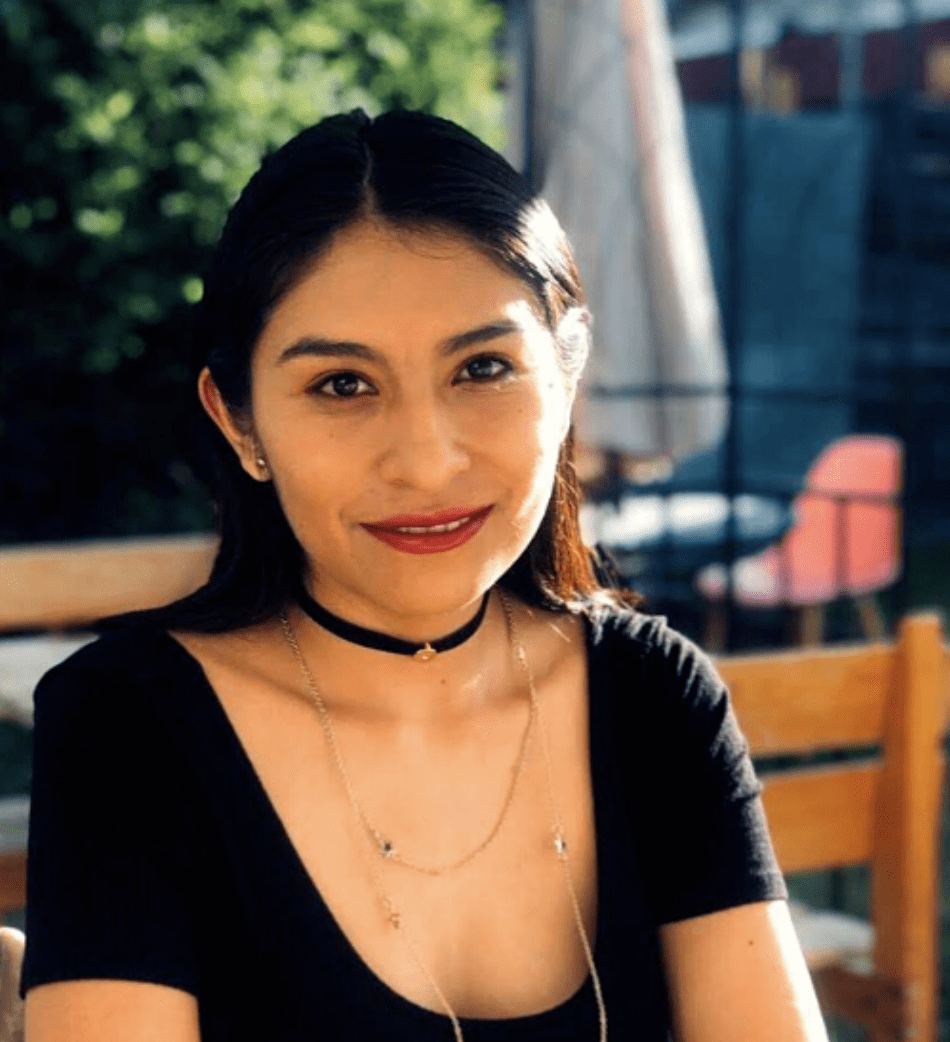 I now feel so confident. It will change your views about your business and social media
With Dani's help and knowledge she has helped me improve many aspects of my business that I previously didn't know how important they were! I was so scared and lost about launching my podcast, but now I feel so confident and have so many ideas for my business. I'm getting many more clients from Instagram and I'm seeing results! I'm so happy with my decision to join Momentum, it will change your views about your business and social media
– Pilar Argueta, Founder of Study Spanish Anywhere
✧ A heavy dose of re-shaping what you think is possible in 4 months time
✧ LIVE 2-hour group Mastermind Calls (2x/month September – December)
✧ A 90-minute 1:1 goal-mapping kick-off call so we can work through whatever is holding you back, and create a customized plan for you
✧ All calls recorded and uploaded for you to refer back to
✧ Group Voxer support so you receive coaching and constant support ~ we are all just one voice note away!
✧ Access to my network of creatives, coaches, clients, and mentors
✧ Access to coaching modules and resource library, for learning and implementation in between: mindset, website, email list, Marketing, Facebook Ads, podcast, sales, Pinterest Strategy, calendars, spreadsheets… and more!
✧ Tips, workflows, book recommendations, and the mind fuel you need to constantly be learning
✧ An inside look into my multiple six-figure fully remote online business!
LOOKING FOR A PRIVATE COACHING HYBRID?
Here's your chance to also work 1:1 with me!
✧ 2 Extra 90-minute Intensives (Redeemable any time during the Mastermind)
✧ Private Voxer support for direct access to me whenever you need customized support and guidance
Limited availability. You'll have the option to add on the VIP experience during checkout!
Enrollment is currently closed. Join waitlist for Spring 2023!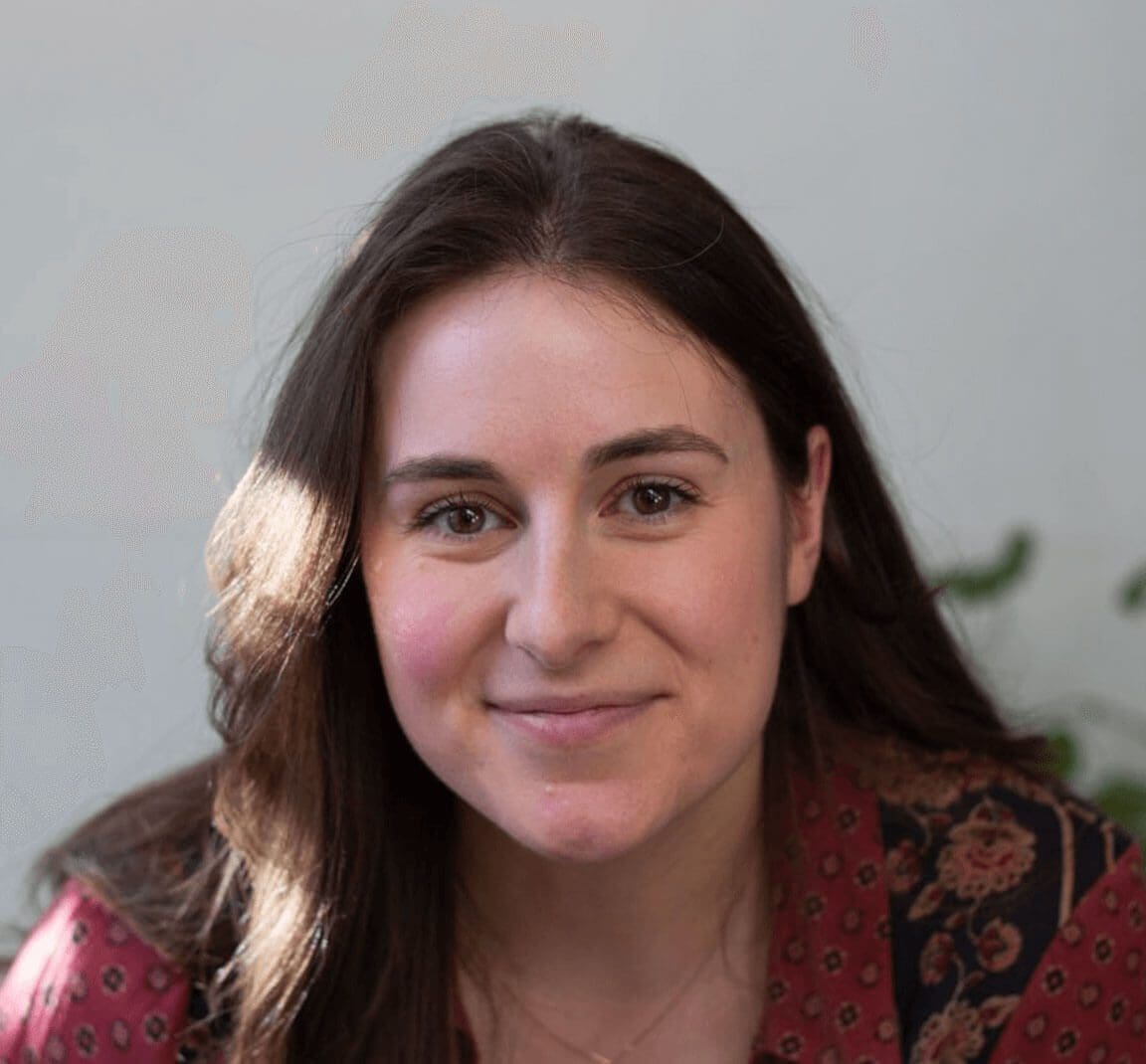 Hayley went from feeling afraid and hesitant to feeling empowered and inspired. "knowing that I have both the freedom and power to create the life I desire"
The biggest growth I took away was allowing myself to be seen and begin expressing my truth to the world with confidence. I went from feeling lost and not even knowing what my business was going to be to having my business up and running in just a few months.
I went from feeling afraid and hesitant to feeling empowered and inspired knowing that I have both the freedom and power to create the life I desire. Thanks so much Danielle for creating such a beautiful safe supportive space!
– Hayley Barile, Designer and Mentor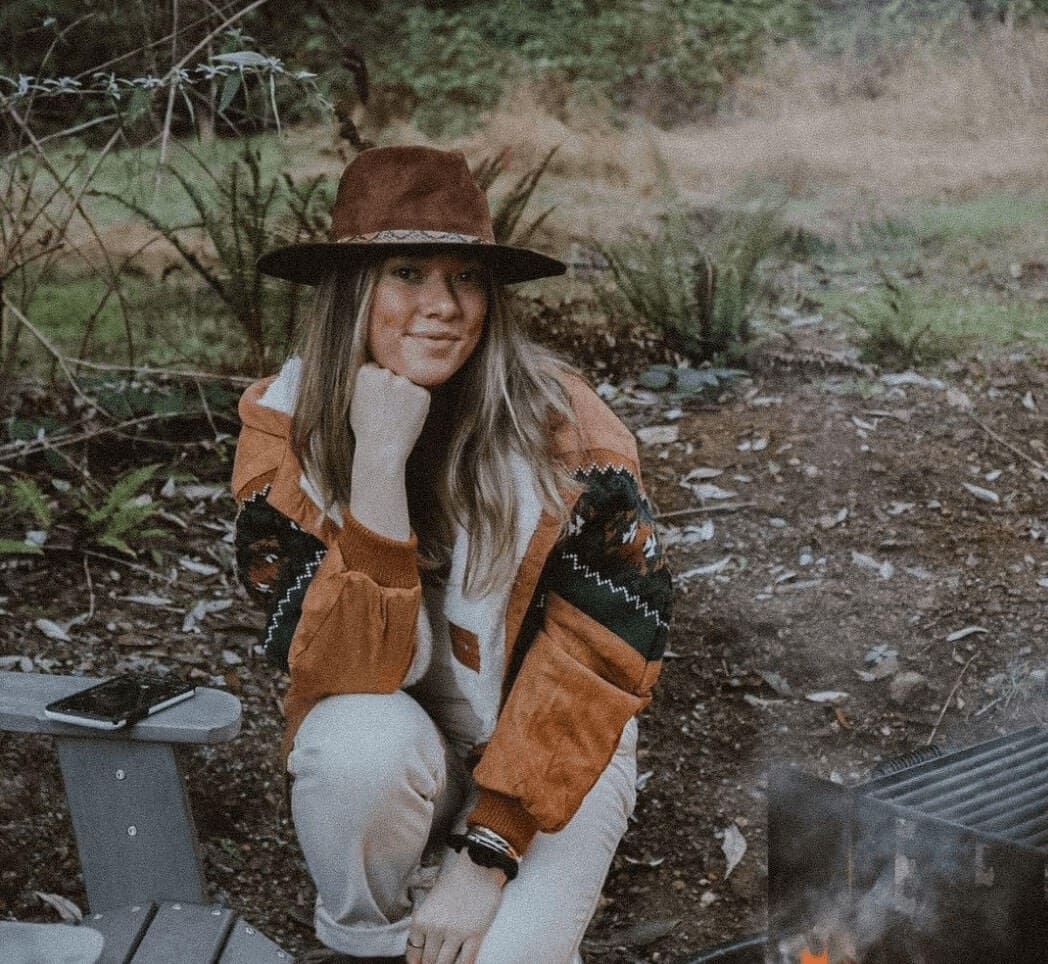 SOPHIE CREATED A PERFECTLY ALIGNED BUSINESS WITH DREAM CLIENTS AND OFFERS
I went from a lack of direction in my business to a clear & perfectly aligned business! I truly just loved every person in the group. I think realizing that so many of us think the same way & that we are the only ones holding ourselves back.
Everyone is nervous to put themselves out there, but you need to do it anyways! I feel like I learned something from everyone & always felt empowered to go crush it afterwards. I also loved hearing everyone's wins because it kept me motivated every week! YOU NEED TO JOIN!!
– Sophie Griot, Photographer
What is a Mastermind?
You are the average of the 5 people you hang out with the most, so why not surround yourself in a group that is as ambitious as you are? Momentum is a supportive container where business and freedom are our main focuses. It's a combination of coaching plus the group dynamic, where you can bounce ideas off of each other, see what is working, peer accountability, and inspire each other to take action.
How much access to Danielle will I receive?
Every group member will have a private kick-off call, and I will be fully present on our calls. There are no support coaches so you will be able to ask me all your questions directly, and have Voxer access to me in our group! When you checkout you will also have the option to sign up for VIP, where you will get even more 1:1 business coaching and strategy directly with Danielle.