A 4-month group program designed for the ambitious, creative, travel-loving entrepreneur who is ready to skyrocket the momentum in their online business journey. Hello flow + hello freedom!
ENROLLMENT IS CURRENTLY CLOSED
SIGN UP FOR WAITLIST TO BE THE FIRST TO KNOW WHEN WE LAUNCH
Congratulations! You've started your online business… but you're realizing it's a little harder than you originally thought
Overwhelmed? Discouraged? You have bursts of excitement and then it all gets wiped away by imposter syndrome?
I get it…
The more you get in to your day to day, the more you realize how much you actually have to do. Pinterest, YouTube, Facebook Ads, what the hell do I focus on next? And why is my income so inconsistent?
So you search on Google, maybe watch YouTube videos, but there's still so much information overwhelm and it's so hard to make a decision. Paralysis by analysis seems to be a common theme in your life right now, and your message still isn't being heard by people who need to hear it the most.
And at the end of the day, you only managed to post on Instagram and you still felt like that took so much time. And then you start scrolling for "inspiration" only to see that other people are doing better. (Can I actually do this? The self-doubt creeps in…)
Think about the business owner you've always dreamed of being. The brand you own that's creative, influential, impactful, life-changing, all while making you a lot of money. Do you know how to get there?
Think about the days when you know exactly who to show up as, what to work on, what to do, and see sales and customers coming in effortlessly.
Now, imagine showing up for your business, with EASE, ATTRACTION, and ABUNDANCE, for the next 4 months. So guided, supported, and so aligned, with other entrepreneurs doing the same. That is the intention.
Clarity
We start with a 90-minute 1:1 goal-mapping session so you know exactly where you want to go, and how to get there. We talk numbers, we get technical. Not sure what to focus on first, I got you!
Mindset
FROM: Can I actually do this? What if I don't make back my investment? Do people even care about what I have to say?
TO: I can do this and I know exactly how I'm going to! I can't believe business gets to be so easy! I love to share my story with the world, execute on my soul's purpose, and change lives.
Strategy
Failure to plan is planning to fail. Learn content, business, and Marketing strategies to increase your visibility and impact every single week. Want to launch a podcast? Start a YouTube channel? Host a Mastermind? Reach $10k/months? We'll get you there!
Momentum
And all of this combined? Feeling supported, held accountable, skyrocketing momentum. Execution > knowledge.
I quit my corporate job to build a social media business for travel and tourism companies!
I wanted to being to make change in my life towards living my dreams of working from anywhere and doing a job that I love and have created for myself. Everyone in Momentum was so willing to give their opinion and help out. The biggest journey for me has been the mindset shift, I realized how far I had come and without the correct mindset, you can't take decisive and motivated actions towards your dream and business goals.
– Sammy Bannister, Founder of ROAM
First 4-figure month that covered my NYC rent! Totally worth it!
Having worked with Dani before, I knew I'd like her coaching style and I wanted the structure and community support of a Mastermind with other dedicated entrepreneurs. I learned so much about money mindset, and it was such a game changer in how I approached my business. I went from being anxious/guilty about asking for money to having fun with launching, which lead to creating memberships and a beta course resulting in my first 4-figure month that covered my NYC rent! Momentum Mastermind is totally worth it!
– Linda Yi, Founder of Panda Cub Stories
Are you ready for
4  months of LEVELING UP with your new group of ambitious, creative, travel-loving entrepreneurs?
✧ You are an online business owner, coach, influencer, creator, blogger, digital marketer, freelancer, online service provider
✧ You know that in business, there are things you know, things you know you don't know, and things you don't know you don't know. Being receptive and coachable are keys to success.
✧ You value creativity, authenticity, know your online business journey is just beginning, and ready to take MASSIVE ACTION. 
✧ You are currently making less than $5k/month in your business and know you are capable of more.
Alba finally started a business and landed her first clients!
I needed someone to guide me to focus my business ideas. I went from not being sure if I am capable or good enough to carry out my ideas, to getting my first clients and knowing for sure that all my dreams can come true with hard work! Even if you are still. notsure of how to start working on a project, Danielle is going to give you the focus and energy you need to start. I'm sure this is everything you need!
– Alba Martinez, Graphic Designer
I now feel so confident. It will change your views about your business and social media
With Dani's help and knowledge she has helped me improve many aspects of my business that I previously didn't know how important they were! I was so scared and lost about launching my podcast, but now I feel so confident and have so many ideas for my business. I'm getting many more clients from Instagram and I'm seeing results! I'm so happy with my decision to join Momentum, it will change your views about your business and social media
– Pilar Argueta, Founder of Study Spanish Anywhere
✧ GUIDANCE: Any questions, ideas, fears, will be talked through immediately. No need to have endless conversations and digging down rabbit holes inside your own mind! You'll always have homework and action steps to focus on. Progress over perfection!
✧ COMMUNITY: Knowing other people have the same visions and you feel inspired by those around you. We work towards your goals together and you'll feel so supported.
✧ EXECUTION: Social media strategy, marketing strategy, business strategy, we cover them all. Weekly calls are structured to be focused on what I think would be the most beneficial for you at the moment integrating actionable workshops with hot-seat coaching
✧ NO MORE THINKING SMALL: You'll be able to talk yourself out of your fears and doubts, and take inspired action to make your business grow!
Went from confused to signing a client of $3500! Recommend!
It was a great experience going through the group work and I'm very thankful for your support. I learned so much about myself and setting realistic expectations for my business. The positive reinforcement is why I enrolled! I went from confused with not so much clarity to having services to offer and signing a client of $3500!
– Ryan O, Marketing Agency Owner
Get out of your head & just do it – You'll learn & achieve more than what you think you're capable of!
I went from being 'stuck in my head' to accomplishing things I never thought I would be able to (speaking on a podcast, having my own website, talking on social media). I've learned to adopt a growth mindset and I wouldn't have noticed that if it weren't for all the other people in the group. Get out of your head & just do it – You'll learn & achieve more than what you think you're capable of!
– Chrestella Djap, Hypnotherapist
A Message From Danielle
I'm so so happy you're here. If you've been following me for a while, or even if you're new, I'm a big believer that there no coincidences in life. You're on this page for a reason.
I created The Wanderlover in a NYC cubicle, now internationally enabling others to design a life around freedom: time freedom, location freedom, and financial freedom. I know what it's like to be lost and confused, but it doesn't have to be for long!
You are the average of the 5 people you spend the most time with, so are you ready for the most transformative 4 months of your life with online business owners ready to level up!
Casey started her influencer & social media consulting agency and launched a digital product suite!
Danielle is an amazing coach and mentor that believes in you! She has shown me that consistency is key to success.  Not only did I learn more ways and have the right tools to upscale and market my business but I also saw a transformation in my mindset. She is there whenever you need her. Can't wait to continue working with her in the future. Thank you for sharing your experiences, knowledge, and for your constant support Dan!! XO
– Casey Wiggin, Social Media Specialist
Lexia went from a COVID-hit wedding planning business to building a thriving & profitable online brand
Thank you so much Danielle for your presence and support. I can't believe I achieved so much in the first month with her coaching. I made back my investment within the first month I worked with her. Her private coaching is REALLY WORTH IT – I launched 3 e-books and filled up 6 private coaching spots in 4 weeks around wedding planning, recipes, and mindset. I love all our sessions and I'm so excited to continue working with her!
– Lexia Hin, Wedding Planner and Cafe Owner
✧ A heavy dose of re-shaping what you think is possible in 4 months time
✧ LIVE 2-hour group Mastermind Calls (2x/month)
✧ A 90-minute 1:1 goal-mapping kick-off call so we can work through whatever is holding you back, and create a customized plan for you
✧ Group Voxer support so you receive coaching and constant support ~ we are all just one voice note away!
✧ Access to coaching modules and resource library, for learning and implementation in between: mindset, website, email list, Marketing, Facebook Ads, podcast, sales, Pinterest Strategy, calendars, spreadsheets… and more!
✧ Instagram for Business: The Ultimate Branding + Client Attraction Guide AND The Travel Influencer Handbook
Instagram For Business
$67 Value
Get ready to attract more clients with the ultimate branding and client attraction guide.
+
 The Travel Influencer Handbook
$67 Value
The newly updated digital guide for aspiring travel influencers, teaching you everything from growing your account, landing collaborations with brands, to getting paid for doing what you love.
✧ 4 Extra 55-minute private coaching calls (1 per month)
✧ Private Voxer support for direct access to me whenever you need customized support and guidance
✧ Private end of Mastermind half day workshop with me.  Think cocktails, content creation, and business strategy (may be in person depending on your location)!
Limited availability. You'll have the option to add on the VIP experience during checkout if there are still spots left!
ENROLLMENT IS CURRENTLY CLOSED
SIGN UP FOR WAITLIST TO BE THE FIRST TO KNOW WHEN WE LAUNCH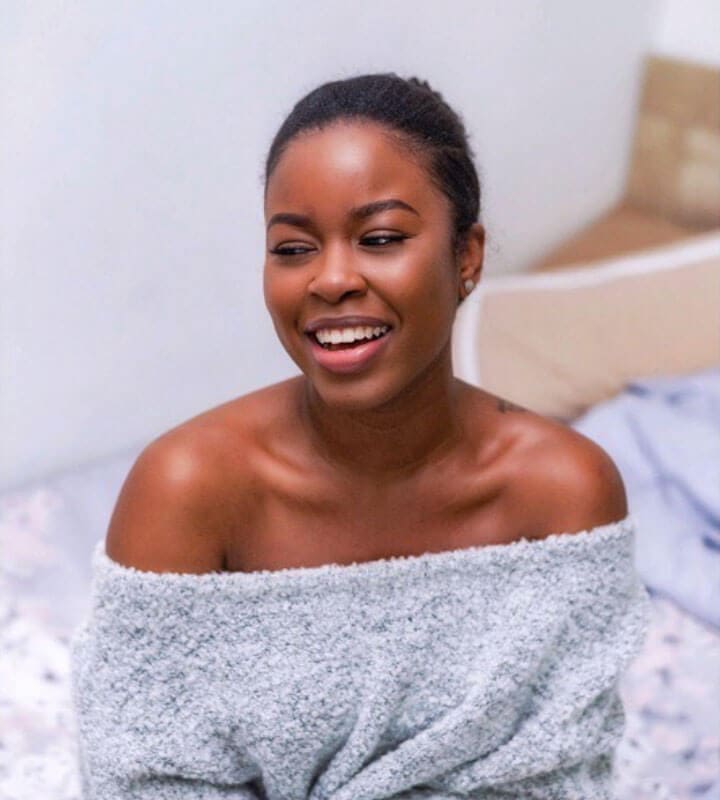 Alyssa created her self-care brand, launched a blog, and grew her email list
Working with Danielle was long overdue. Danielle has helped shed light on so many of my strengths and how I can incorporate them in my business. Also, not only has she help me build a strong foundation with step by step guides in how to grow my business, she reminded me of the importance of celebrating my mini wins and appreciating where I am today. Moving forward, I am really grateful of the role Danielle played in my progress, can't wait to continue this journey with her. Thanks Danielle!
– Alyssa Anderson, Lifestyle Blogger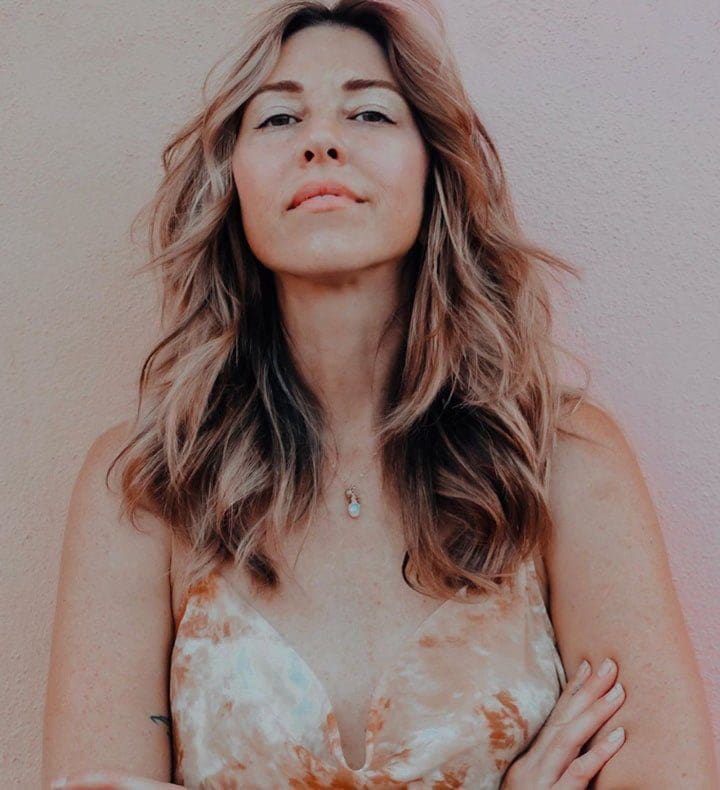 Chenoa started her vegan lifestyle brand, newsletters, and digital product and service offerings
Danielle is such an incredible mentor! I was beyond thrilled to work with her and it was the best investment I could've made to take my online business to the next level. She gave me step-by-step guidance on how to grow and scale my brand. I am so excited that I now have the tools I need to scale my business. Thank you Danielle!
– Chenoa Brookins, Vegan Influencer
What is a Mastermind?
You are the average of the 5 people you hang out with the most, so why not align yourself to a group that is as ambitious as you are? Momentum is a supportive, group container where business and freedom are our main focuses. It's a combination of coaching plus the group dynamic, where you can bounce ideas off of each other, see what is working, peer accountability, and inspire each other to take action.
How much access to Danielle will I receive?
Ever group member will have a private kick-off call, and I will be fully present on our calls. There are no support coaches so you will be able to ask me all your questions directly, and have Voxer access to me in our group! After you checkout you will also have the option to sign up for VIP, where you will get even more 1:1 business coaching and strategy directly with Danielle.
I have another question. Who can I ask?
You can DM me or email support@thewanderlover.com and we will get back to you within 48 hours 🙂