A 6-month group and 1:1 hybrid program designed for the ambitious travel-loving entrepreneur who is ready to meet their first 6-figures in business. Hello flow + hello freedom!
Doors are Currently Closed
Congratulations! You've started your online business… but you're realizing that growing it is a little harder (and taking a little longer) than you originally thought
The more you check off your daily to-do list, the more you realize how much time has gone by, and how much more you should be doing. It often feels overwhelming. And you're constantly asking yourself, "What should I actually be working on to get my business to the next level?"
Think about the business owner you've always dreamed of being: On top of it all. Systems down. Thinking BIG. A profitable business that's creative, influential, impactful, and reaching new income milestones.
And now, what if I told you within 6 months' time, Momentum Mastermind will empower you to show up for and grow your business, with ease, attraction, and abundance. Guided and supported, with an intimate group of entrepreneurs cheering you on.
Seeing more money come into your business than ever before, on the path of least resistance.
Where would you be at the end of the year? 
Unlock your business potential and say hello to your highest income year!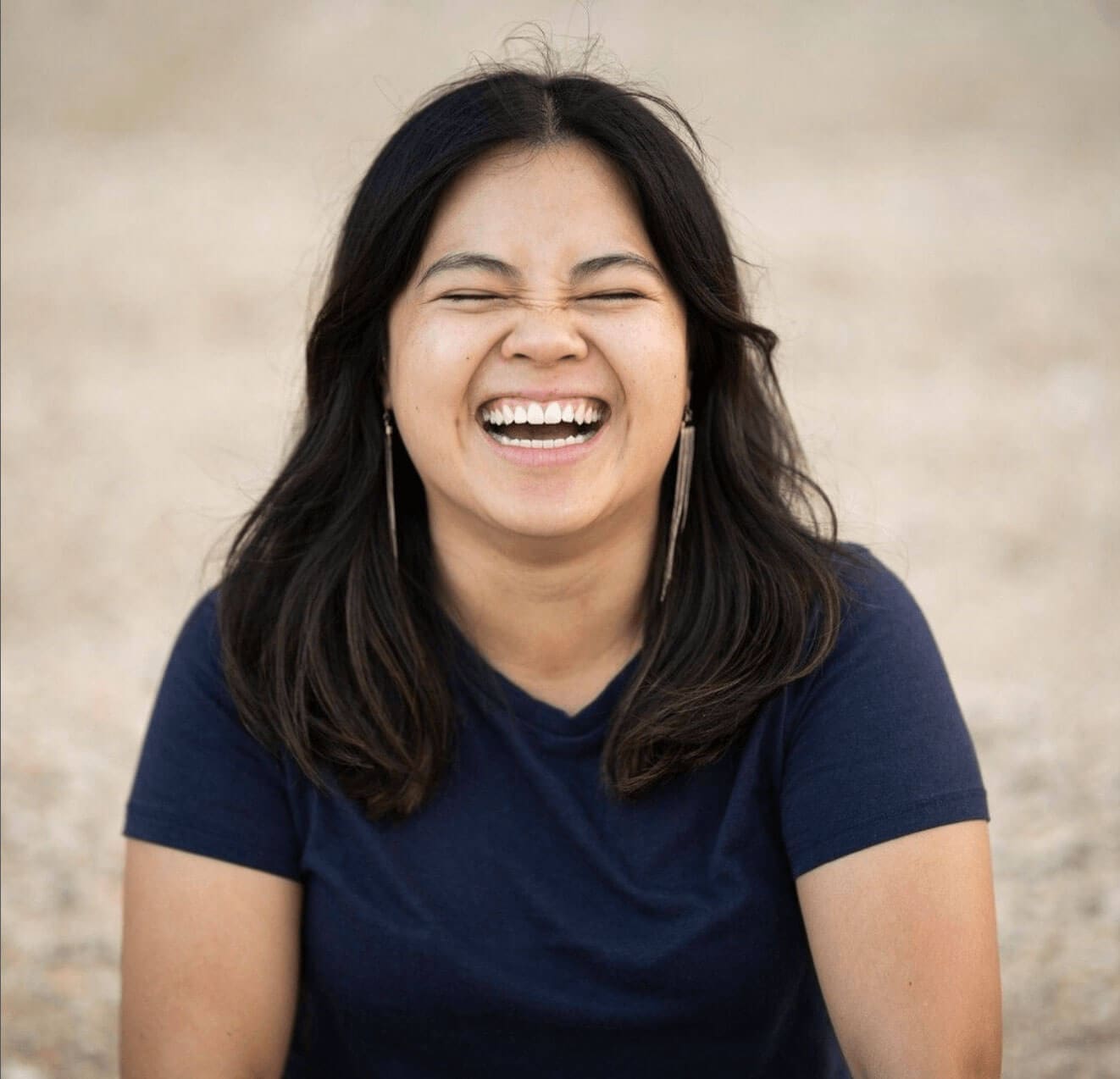 Pat tripled her prices and now has the freedom to travel and spend time with family
I've always wanted to work with Danielle ever since I saw her on a Forbes magazine feature. Once I saw doors had opened I knew I wanted her as a business coach and the thought of working with her was a dream!
I tripled my prices, hit my highest income months yet, and attracted raving clients! I went from only planning to executing daily and now I can spend more time on the road and with my family.
I highly recommend joining Momentum Mastermind! Working alongside Danielle and a supportive group offers you so much more than you may think. Join if you're on the fence because you don't want to miss out on Danielle's magic and coaching style. You definitely won't regret it! I'd 100% do it again.
– Patricia Banuelos, Brand Storyteller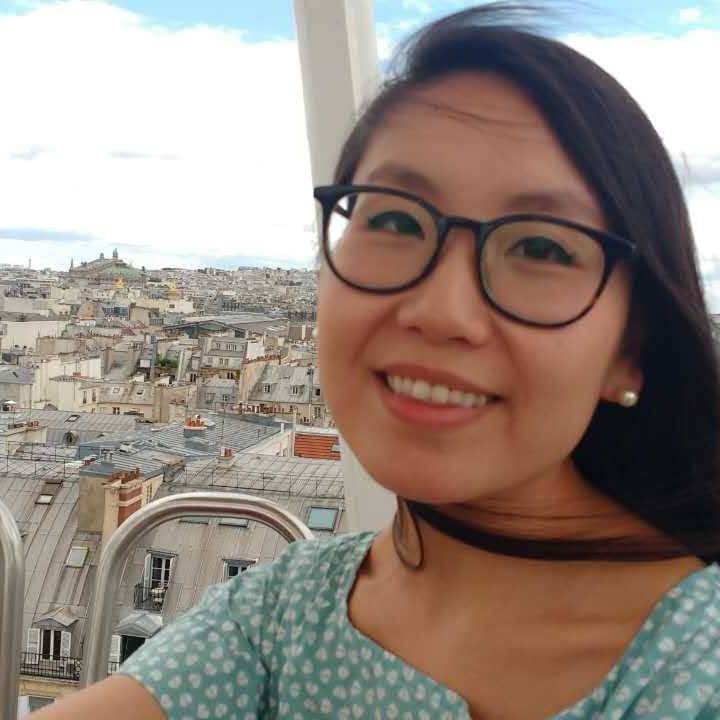 Highest income month that covered my NYC rent! Totally worth it!
Having worked with Dani before, I knew I'd like her coaching style and I wanted the structure and community support of a Mastermind with other dedicated entrepreneurs. I learned so much about money mindset and it was such a game changer in how I approached my business. I went from being anxious/guilty about asking for money to having fun with launching, which led to my first 5-figure month that covered my NYC rent! Momentum Mastermind is totally worth it!
– Linda Yi, Founder of Panda Cub Stories
Are you ready for
6 months of LEVELING UP with your new group of ambitious, creative, travel-loving entrepreneurs?
Momentum Mastermind combines strategy, focus, and structure with intuitive flow and creativity. We understand that true success comes from finding balance, and this mastermind is built upon this principle of seamlessly blending work, life, and travel.
We start July 2023 and we'll be working together all the way through to the end of the year. Make the rest of 2023 the best yet!
✧ You are an online business owner, coach, influencer, creator, blogger, digital marketer, freelancer, online service provider
✧ You have a business up and running and have gotten your first few clients and customers, and now it's time to expand!
✧ You are currently making less than $5k/month in your business and know you are capable of MUCH more
✧ You know that in business, there are things you know, things you know you don't know, and things you don't know you don't know. Being receptive and coachable are keys to success
✧ You are ready to take massive new actions that will transform your business and reality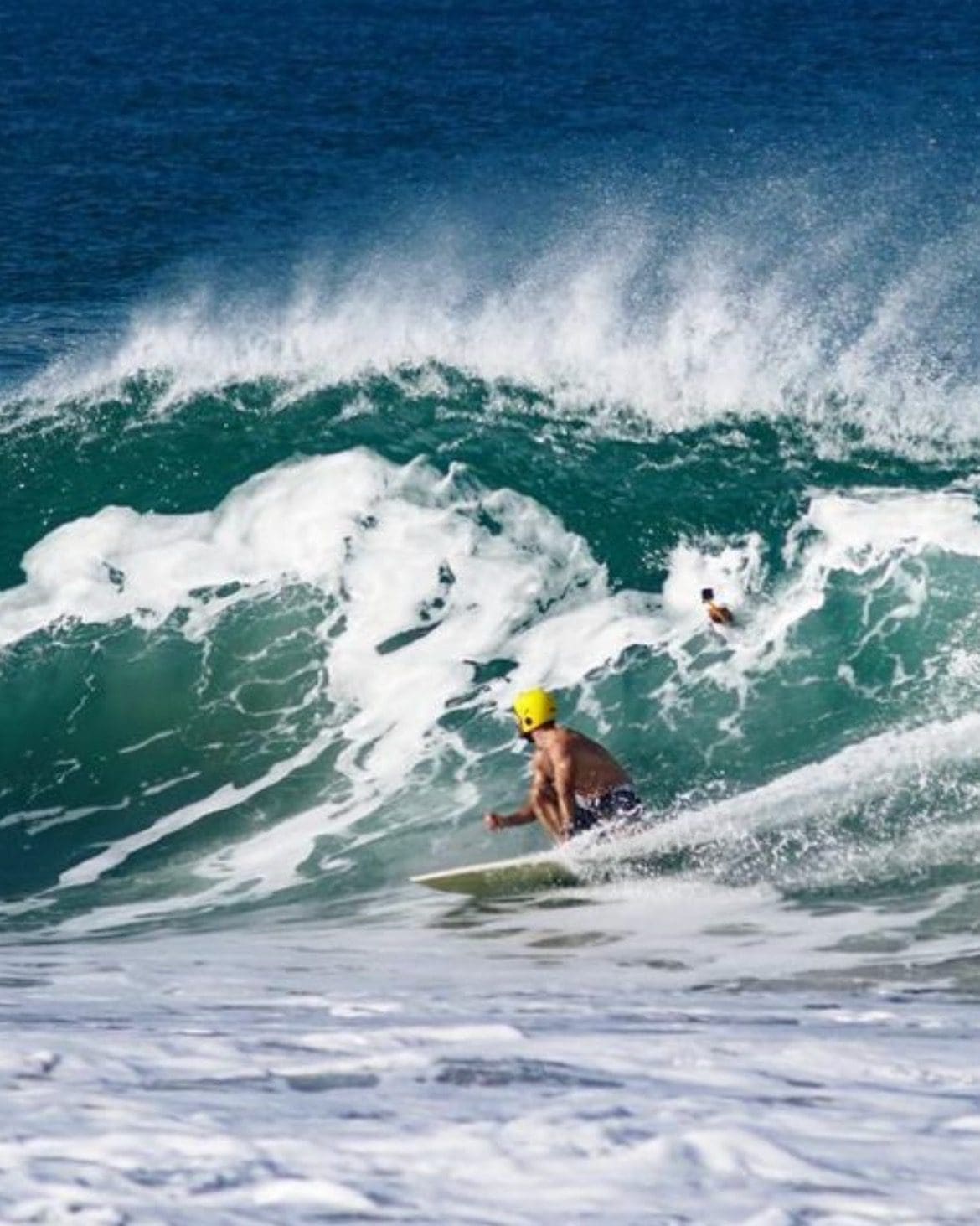 Ryan went from confused to signing clients of $3500+! 
It was such a great experience going through the group work and I'm very thankful for everyone's support. I learned so much about myself and setting realistic expectations for my business. The positive reinforcement is why I enrolled! I went from confused with not so much clarity, to having services to offer and signing clients of $3500+! I recommend Momentum!
– Ryan O, Marketing Agency Owner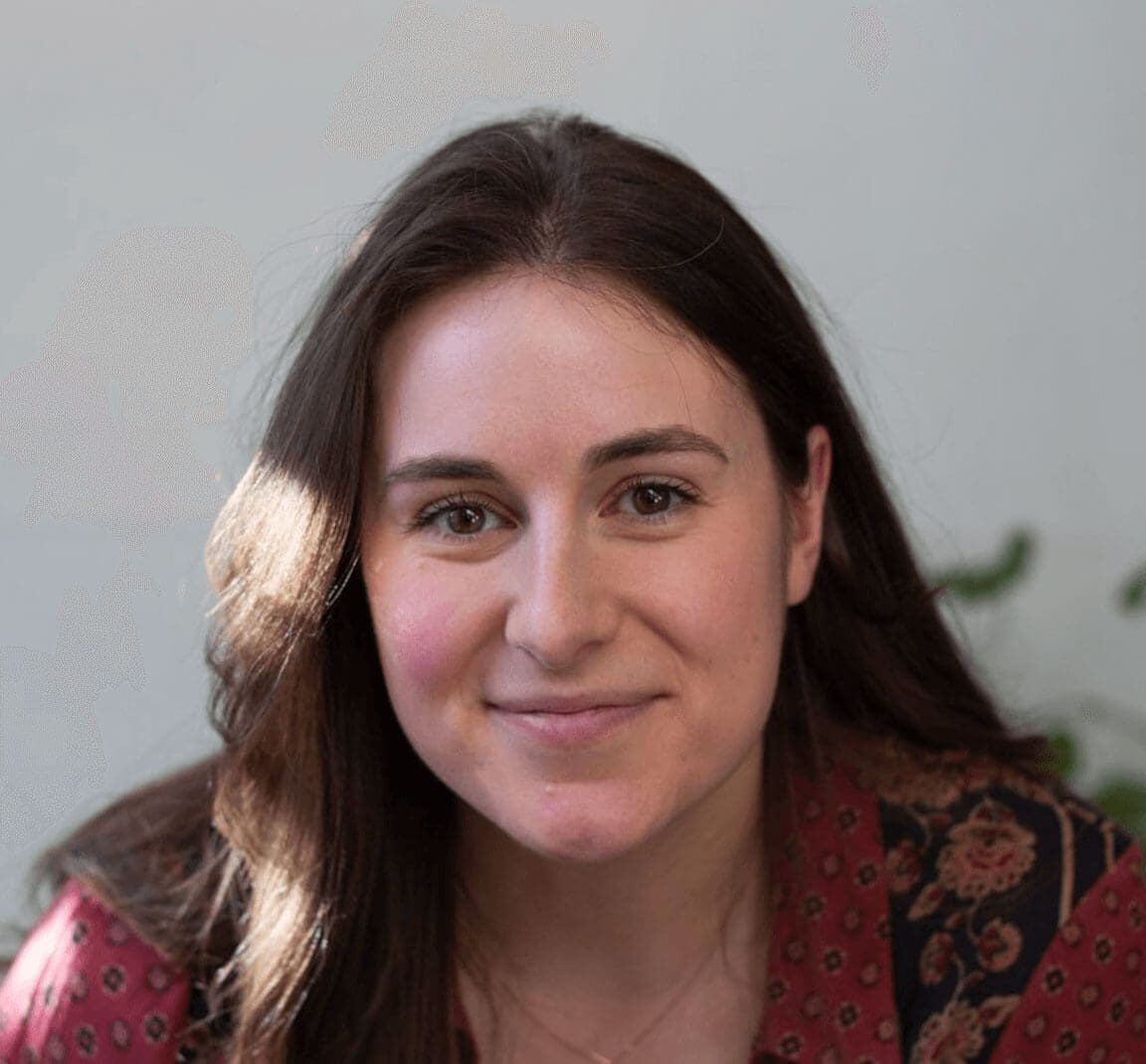 Hayley went from feeling afraid and hesitant to hitting her first $7k month!
The biggest growth I took away was allowing myself to be seen and begin expressing my truth to the world with confidence. I went from feeling lost and not even knowing what my business was going to be to having my business up and running in just a few months.
I went from feeling afraid and hesitant to feeling empowered and inspired knowing that I have both the freedom and power to create the life I desire. Thanks so much Danielle for creating such a beautiful safe supportive space!
– Hayley Barile, Graphic Designer
✧ 1:1 GUIDANCE: Monthly 1:1 coaching calls and customized action steps for you to focus on. Any questions, ideas, fears, will be talked through immediately! No more endless conversations and digging down rabbit holes inside your own mind.
✧ COMMUNITY: Group calls twice a month. Messaging access every day. An intimate network of like-minded entrepreneurs who have the same visions as you and who inspire you. We work towards your goals together and you'll feel so supported!
✧ LEARNING: Copy reviews, ads implementation, ChatGPT, the latest Marketing strategies in the online business space to keep you ahead of the curve.
✧ EXECUTION: Coworking sessions, social media strategy, marketing strategy, business strategy, we cover them all. Implementation weeks between our bi-weekly group calls.
✧ NO MORE THINKING SMALL: You'll be able to talk yourself out of your fears and doubts, and take inspired action to make your business grow!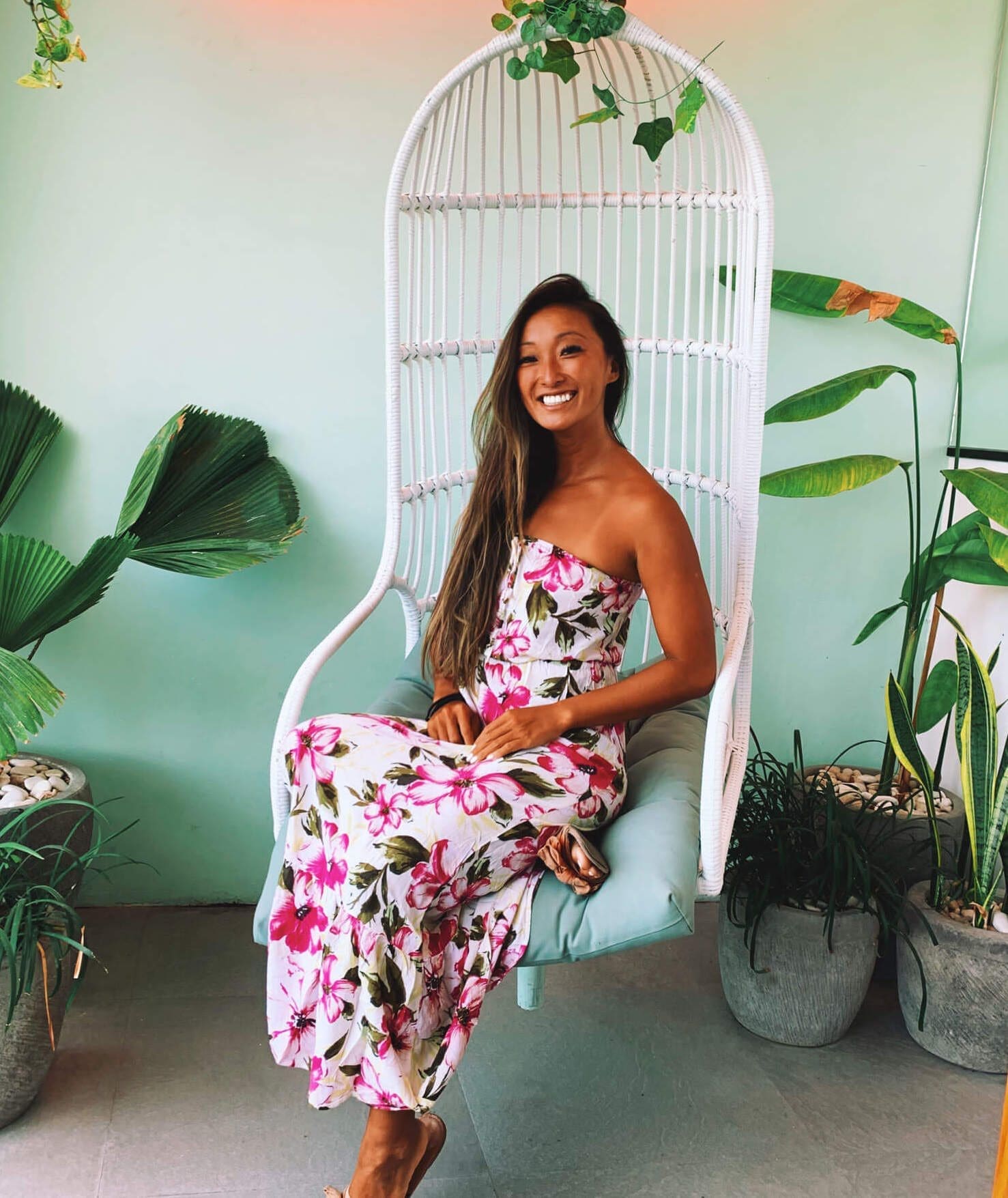 A Message From Danielle:
I'm so so happy you're here. If you've been following me for a while, or even if you're new, I'm a big believer that there no coincidences in life. You're on this page for a reason.
I started The Wanderlover in a NYC cubicle, and now I'm writing this from my beachfront surf villa helping you create a life of time freedom, location freedom, and financial freedom.
You are the average of the 5 people you spend the most time with, so are you ready for the most transformative 6 months of your life with online business owners ready to level up?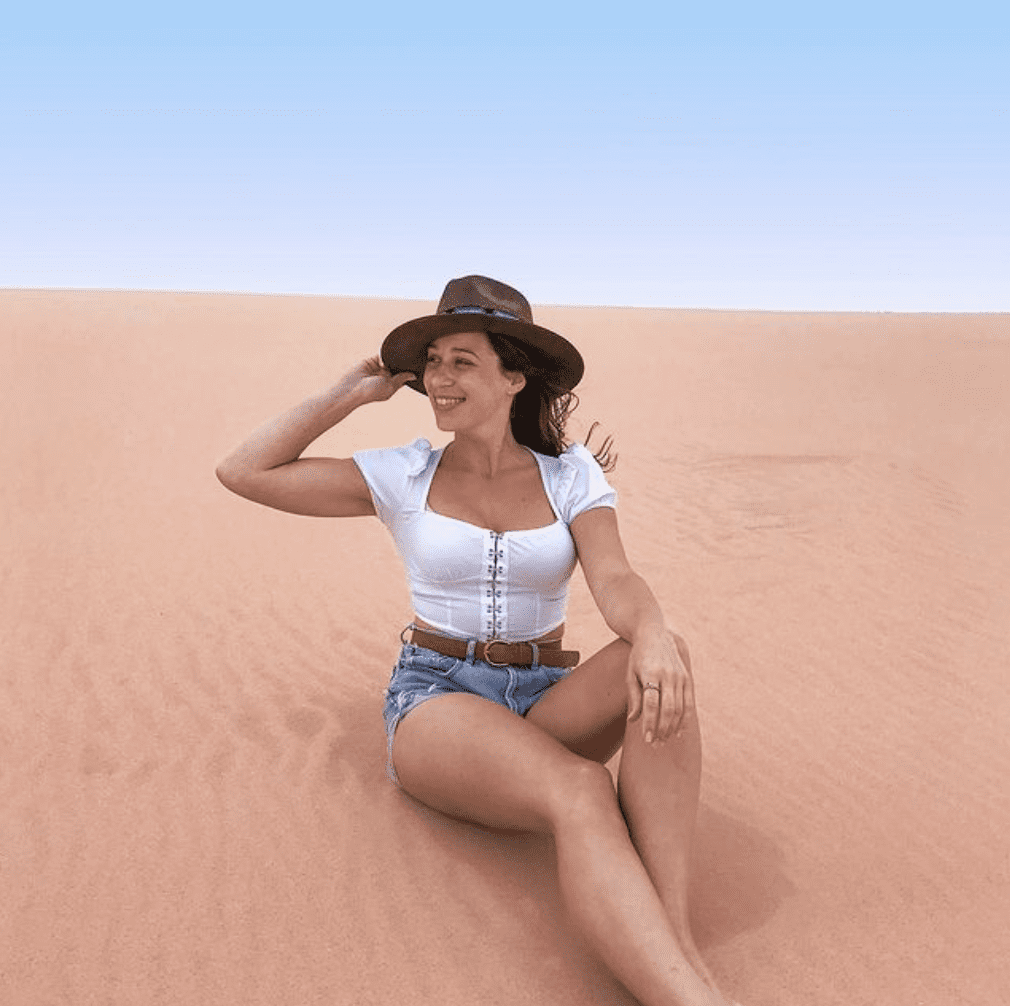 Sammy quit her corporate job and built a social media business for travel and tourism companies!
I wanted to being to make change in my life towards living my dreams of working from anywhere and doing a job that I love and have created for myself. Everyone in Momentum was so willing to give their opinion and help out. The biggest journey for me has been the mindset shift, I realized how far I had come and without the correct mindset, you can't take decisive and motivated actions towards your dream and business goals.
– Sammy Bannister, Founder of ROAM Media Agency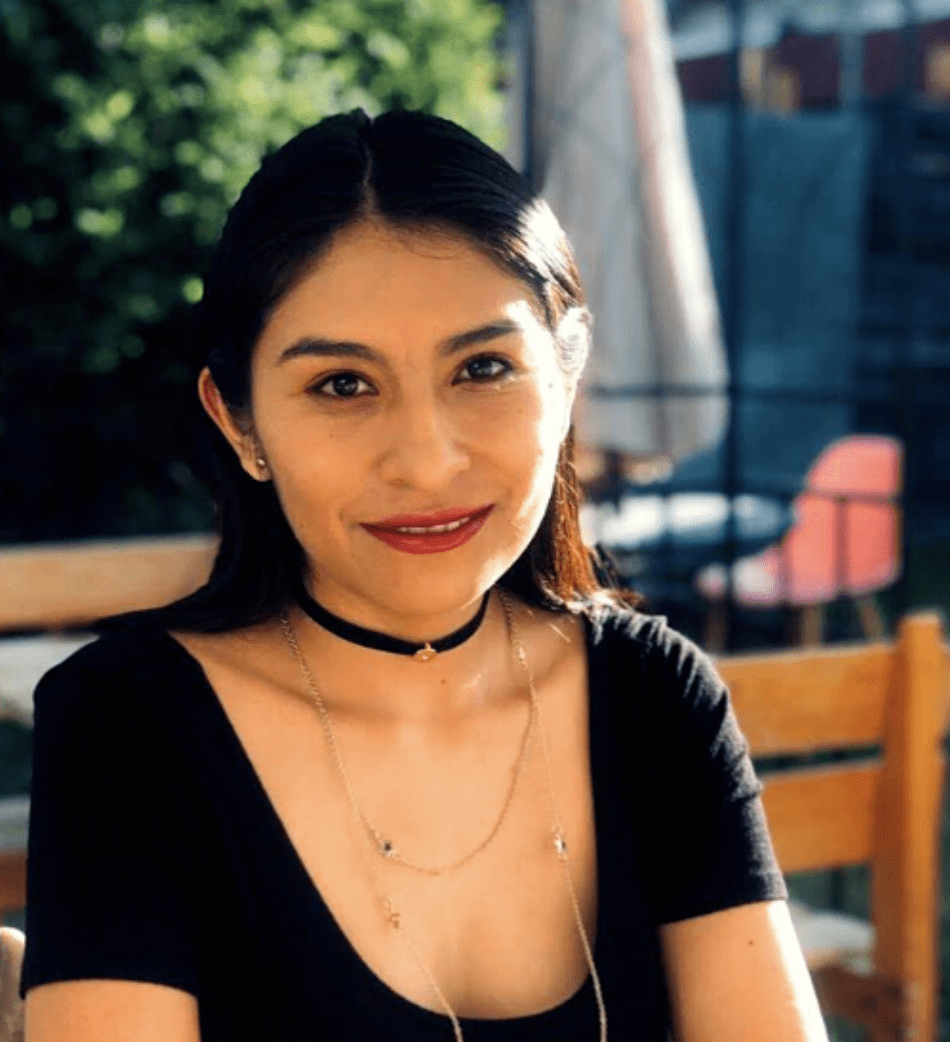 I now feel so confident. It will change your views about your business and social media
With Dani's help and knowledge she has helped me improve many aspects of my business that I previously didn't know how important they were! I was so scared and lost about launching my podcast, but now I feel so confident and have so many ideas for my business. I'm getting many more clients from Instagram and I'm seeing results! I'm so happy with my decision to join Momentum, it will change your views about your business and social media
– Pilar Argueta, Founder of Study Spanish Anywhere
✧ LIVE group Mastermind Calls 2x month (90-minutes each) and business support through the end of the year ($18,000 Value)
✧ Monthly co-working sessions dedicated to getting business DONE ($6,000 Value)
✧ A 90-minute 1:1 goal-mapping kick-off call so we can work through whatever is holding you back, and create a customized plan for you ($1,500 Value)
✧ 1:1 Coaching call with me every single month ($6,000 Value)
✧ All calls recorded and uploaded for you to refer back to ($1,000 Value)
✧ Group Voxer support so you receive coaching and constant support ~ we are all just one voice note away! (Priceless)
✧ Access to my network of creatives, coaches, clients, and mentors (Priceless)
✧ Access to coaching modules and resource library, for learning and implementation in between: mindset, website, email list, Marketing, Facebook Ads, podcast, sales, Pinterest Strategy, calendars, spreadsheets… and more! ($2,000 Value)
✧ An inside look into my multiple six-figure fully remote online business! (Priceless)
Total Value: $34,500
LOOKING FOR MORE SUPPORT?
✧ Unlimited Private Chat with Danielle for direct access via the Voxer app
✧ Access to the Wanderlover Business Academy
Limited availability. You'll have the option to add on the VIP experience during checkout!
Doors are Currently Closed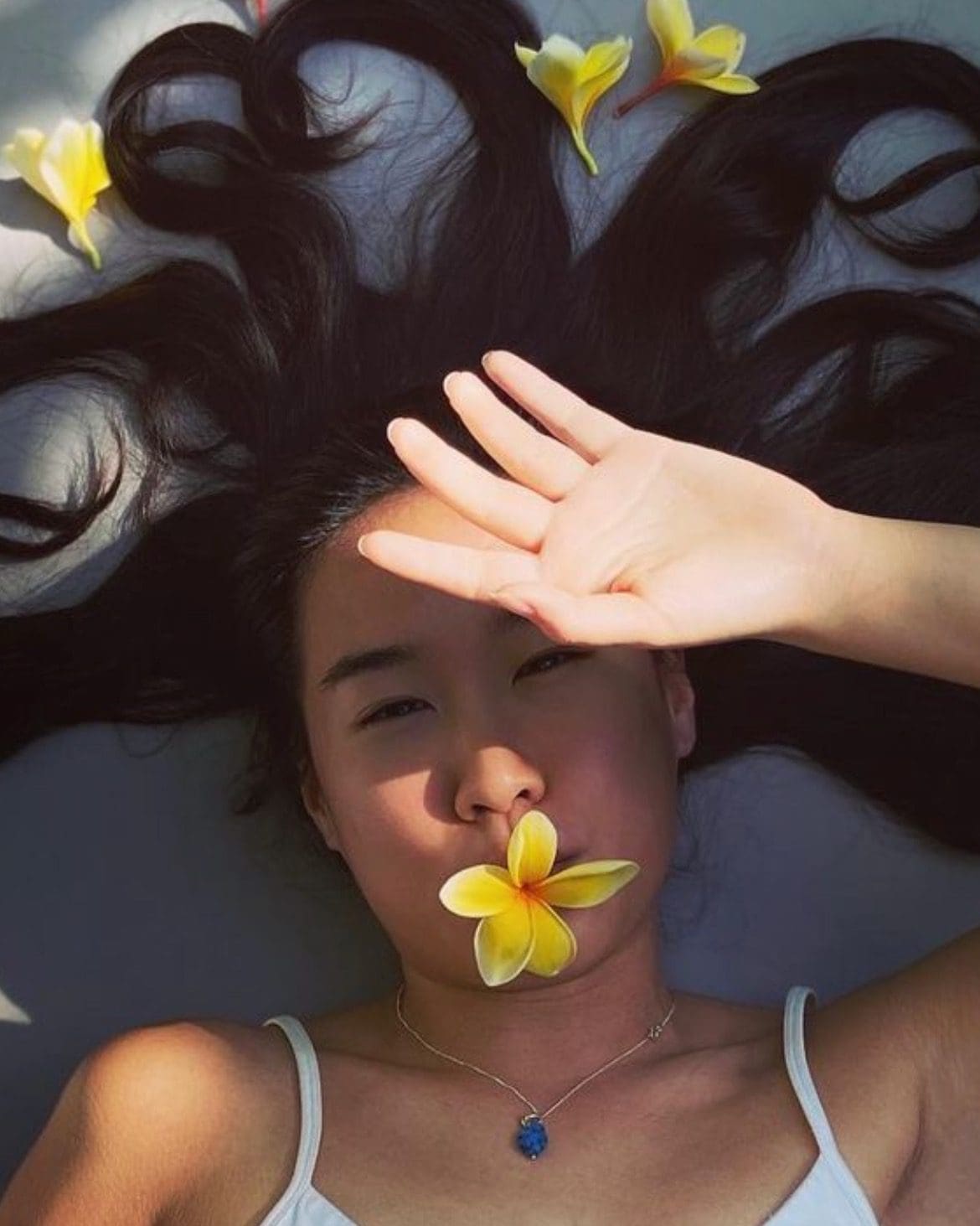 Get out of your head & just do it – You'll learn & achieve more than what you think you're capable of!
I went from being 'stuck in my head' to accomplishing things I never thought I would be able to (speaking on a podcast, having my own website, talking on social media). I've learned to adopt a growth mindset and I wouldn't have noticed that if it weren't for all the other people in the group. Get out of your head & just do it – You'll learn & achieve more than what you think you're capable of!
– Chrestella Djap, Hypnotherapist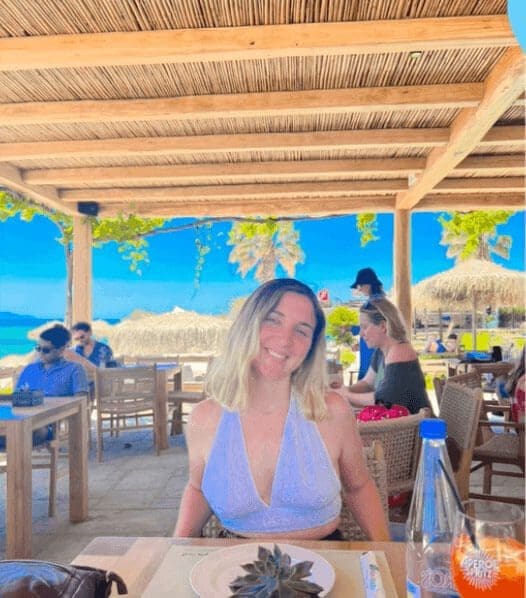 imogen went from having a vague business concept to getting clients and starting her digital nomad life!
I went from having a vague idea for a business concept with nothing in place to having successfully gained my first clients!
I learned a lot about 'how' to start and operate a business, especially a digital nomad one! Momentum is a fantastic opportunity and you will be nurtured through the process and technical aspects, not to mention the mental and emotional aspects of starting a business. Danielle is absolutely perfect to lead and support others to do this and her knowledge of all the details as to how to do so is sensational. Love you Dani!
– Imogen Sartor, Psychologist and Life Coach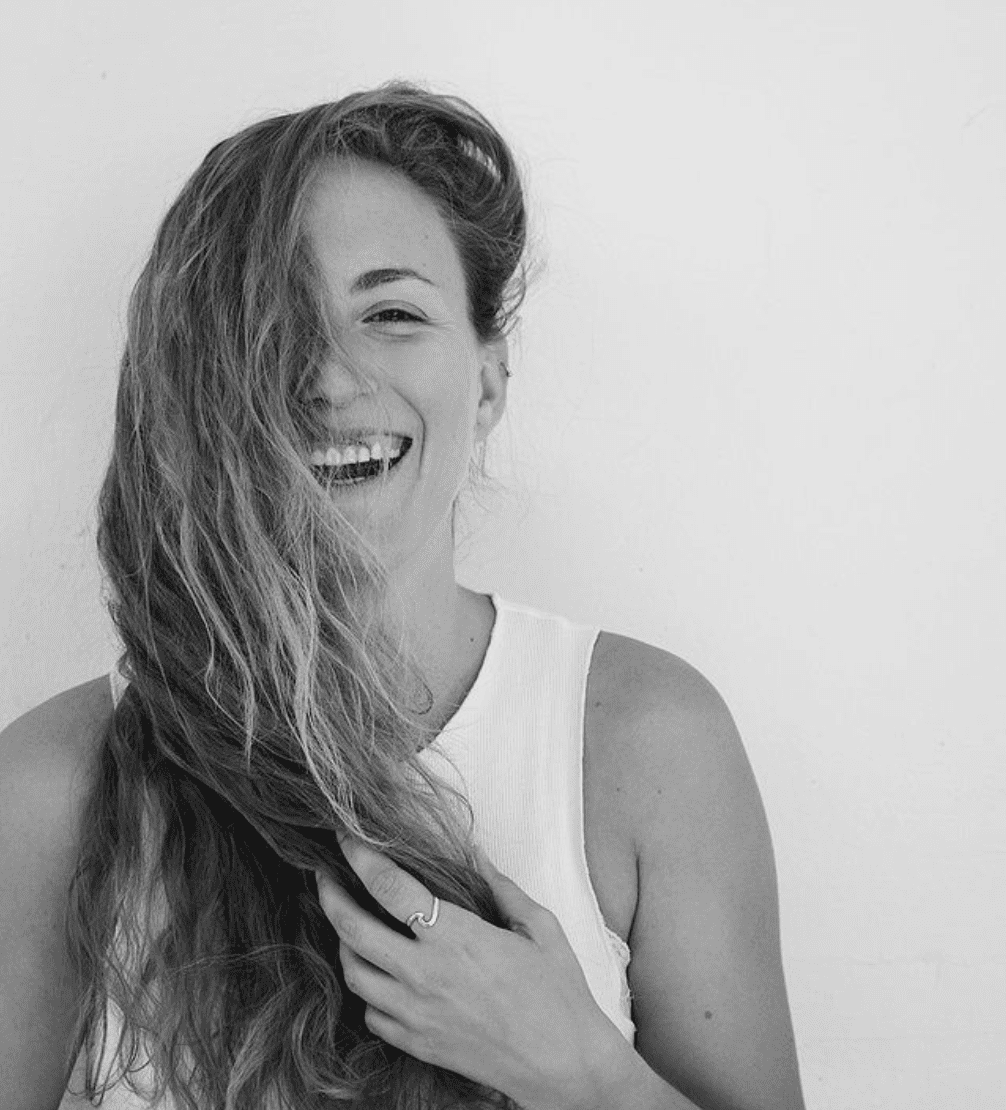 Alba finally started a business and landed her first clients!
I needed someone to guide me to focus my business ideas. I went from not being sure if I am capable or good enough to carry out my ideas, to getting my first clients and knowing for sure that all my dreams can come true with hard work! Even if you are still. notsure of how to start working on a project, Danielle is going to give you the focus and energy you need to start. I'm sure this is everything you need!
– Alba Martinez, Graphic Designer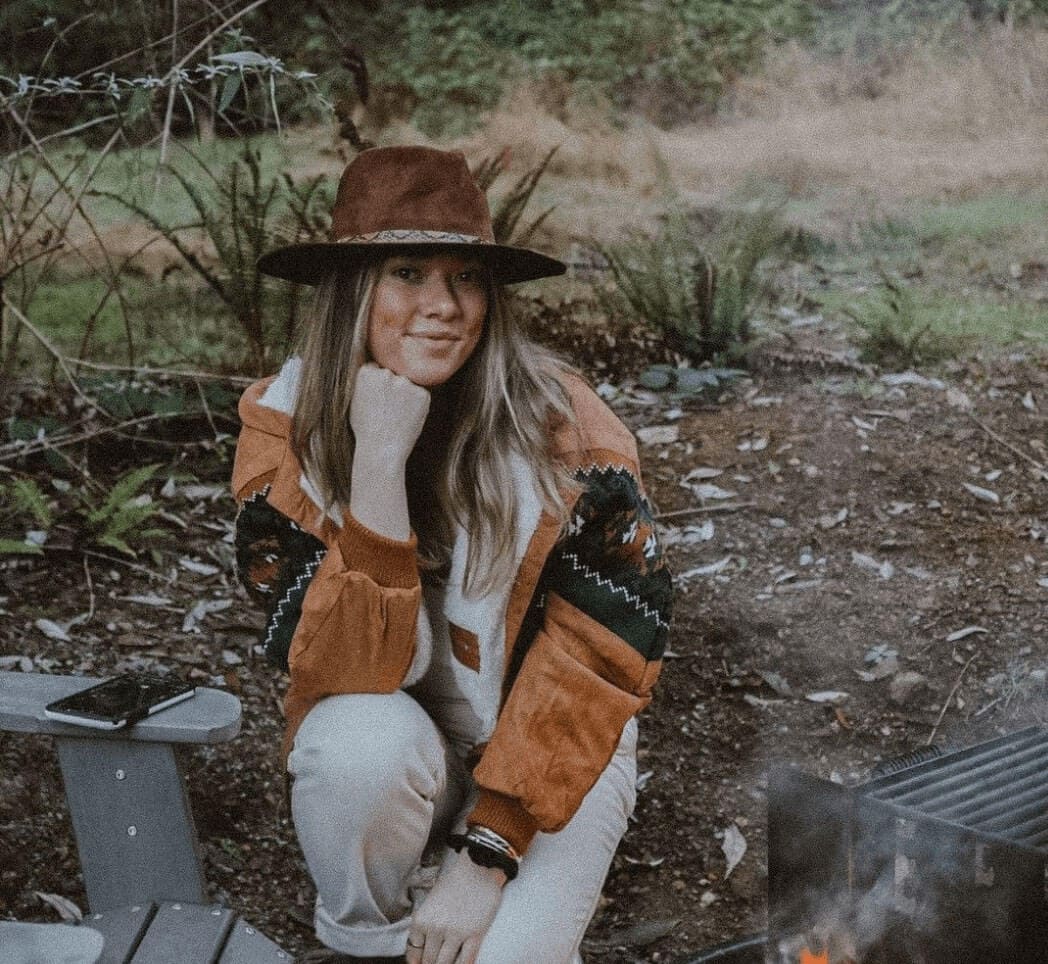 SOPHIE CREATED A PERFECTLY ALIGNED BUSINESS WITH DREAM CLIENTS AND OFFERS
I went from a lack of direction in my business to a clear & perfectly aligned business! I truly just loved every person in the group. I think realizing that so many of us think the same way & that we are the only ones holding ourselves back.
Everyone is nervous to put themselves out there, but you need to do it anyways! I feel like I learned something from everyone & always felt empowered to go crush it afterwards. I also loved hearing everyone's wins because it kept me motivated every week! YOU NEED TO JOIN!!
– Sophie Griot, Photographer
What is a Mastermind?
You are the average of the 5 people you hang out with the most, so why not surround yourself in a group that is as ambitious as you are? Momentum is a supportive container where business and freedom are our main focuses. It's a combination of coaching plus the group dynamic, where you can bounce ideas off of each other, see what is working, peer accountability, and inspire each other to take action.
How much access to Danielle will I receive?
Every group member will have a private kick-off call, a 1:1 call with Danielle every month, as well as direct access on our group calls. You will also have messaging access to Danielle in our Voxer group! If you sign up for VIP, you open up your own private coaching Voxer line with Danielle.
I have another question. Who can I ask?
You can DM me or email support@thewanderlover.com and we will get back to you within 24 hours!