On average, a corporate job receives 250 applications for each and every position. In fact, according to recent data, it takes between 21 and 80 job applications to receive just one offer. With so much competition out there, it's important to set yourself apart from the crowd. The best way to do this is to create a killer resume or CV, highlighting your achievements and skills.
In your typical work environment, a resume is one of the most important documents you will need for any job application. It's often the first piece of information an employer will receive about you and it is the first and sometimes only opportunity to sell yourself. Resumes are used by hiring managers to determine your suitability for the job. In order to secure an interview, you will need a professional resume showcasing your experience. 
If you are a reader of our blog or listen to the Wanderlover Podcast, you will know that I used to work in Corporate Finance in New York City. Back then a well-written resume was so important because it was often the deciding factor whether I would get a job interview! But ever since I quit my Corporate job and built my online business, I haven't needed to submit a resume. The Wanderlover teaches you how to start your own online business (even if you're currently working a 9-5 job)!
With all of that said, most people at some point are going to need a resume. So in this article, we will demonstrate how to create a well-crafted resume with useful tips on writing, formatting and more.
Understanding the Job Application Process
Understanding the job application process and how your resume fits into it is the first step to creating a successful CV. Hiring managers and recruiters use this information to determine whether you are suitable for the job. A resume can really make or break your chances of receiving a job offer.
On average, a hiring manager will only look at a CV for 7 seconds. This means that your resume will need to be interesting enough to keep their attention. A good resume is short and straight to the point. Try to keep it to one page so that it is quick and easy to read.
Use a resume template to get started but try to make it your own. Hiring managers will read resumes from top to bottom so try to highlight qualifications and relevant work experience first. In order to do this well, you will need to adapt your resume for each and every job.
The most common type of resume is the chronological format which lists the most recent jobs first. With this format, focus on the skills and positions that are relevant to the job. Functional resumes focus on skills and experience and are best suited to people with gaps in their employment history. Finally, combination resumes are a mixture of the two, detailing a chronological order of recent positions whilst highlighting key skills and information.
General Resume Writing Tips
To make your resume stand out, it's important that you follow these resume writing tips. Hiring managers and recruiters look for resumes that are clear and easy to read. Keep it concise and error-free. Proofread your resume or get someone to check it for you.
Job applications that include strong keywords and action verbs are highly desirable amongst employers. Action words are a powerful tool that enables the employer to visualize you in the role.
Avoid common resume writing mistakes like exaggerating the truth, typos, going on for too long and copying generic phrases and formats. Read the job description carefully in order to emphasize the most relevant skills and experience.
Formatting Your Resume Effectively
In order to craft a good resume, you will need to format it well. To do this, write a resume that is clear, consistent and easy to read. Use headings and bullet points to highlight specific achievements and help employers find the information they require. Ensure that the content is aligned to the left and divide it into clear sections including contact information, experience, skills and education. You can also use different colors like gray or blue to highlight the section titles. Use a traditional font like Times New Roman, Arial or Calibri for a professional appearance. Font sizes should be around 10-12 points and the resume itself should be no longer than one page unless necessary.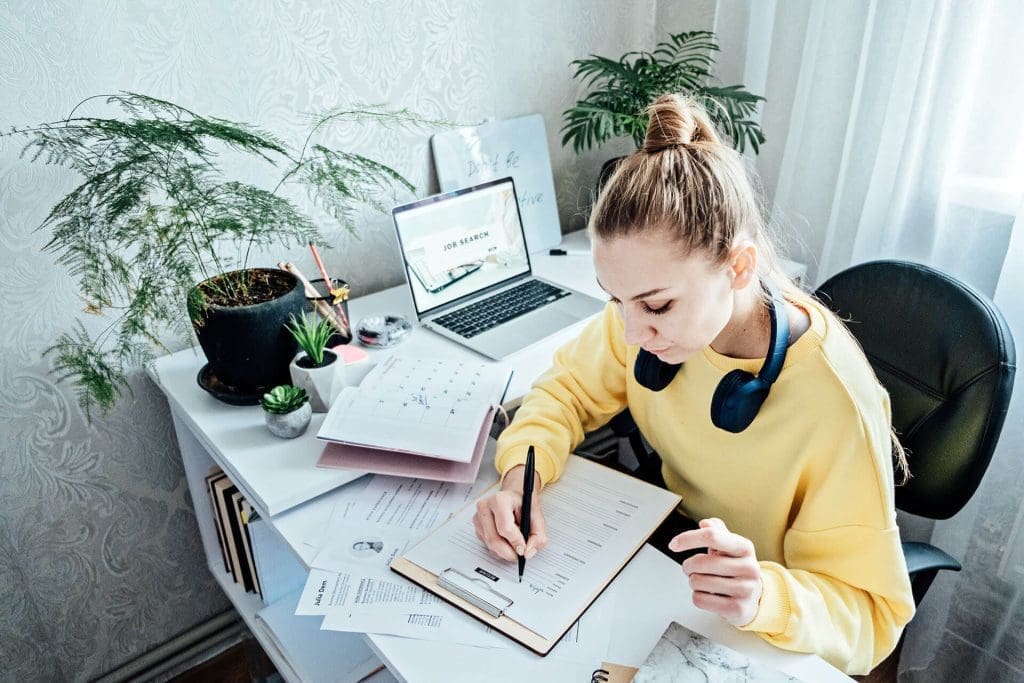 Highlighting Achievements and Skills
Achievements come in all shapes and sizes and demonstrate essential skills to employers. Quantifying your achievements using specific numbers and results is a great way to stand out. It also makes your claims more credible and demonstrates your value to the organization. Avoid sweeping statements and try to quantify your achievements by using accurate stats. For example, if you increased audience numbers during a marketing campaign, detail how much they increased by. Incorporating metrics and data will back up your claims and show that you are results-oriented.
In order to showcase your value, be sure to demonstrate your transferable skills and how they relate to the job you are applying for. While this can be done quite effectively in your cover letter, it's important to highlight transferable skills in your resume too. Look at the job description and identify some key skills that relate to you. Demonstrate how you used the skills under the role descriptions of your previous positions. Transferable skills can be everything from communication and time management to something more technical.
The Power of Action Verbs
Action verbs are an effective and powerful way to highlight your experience and accomplishments. Action verbs are a great way to showcase your skills on a resume and can create a confident, positive tone. Hiring managers are drawn to action verbs because they are concise and easy to identify.
Word choice is key here and entirely depends on the type of position you are applying for. For example, if you are searching for an administrative job, you may want to use words like improved, reviewed, established, assessed and tested. If you are applying for a leadership role, then words such as led, advocated, mentored, encouraged, engaged, modeled, enlisted and campaigned will be more effective. Action verbs like achieved, attained, accelerated, developed, researched and prepared are self-explanatory and shows the employer exactly what you can do. Hiring managers receive hundreds of resumes so it's important to choose words that clearly identify your achievements. Avoid passive language and generic descriptions.
Personal Branding in Resumes
Personal branding shows a hiring manager why you are different from all other applicants. It brings out your unique selling points and tells an employer why they need to hire you. While you may not be familiar with the term, effective personal branding can make a real difference to your resume and set you apart from other candidates.
To develop your personal brand, consider your own values, passions and purpose. Think about what makes you unique and write it down. Once you have gathered this information, you will want to develop some key stories that identify a specific problem you faced and how you overcame it. Show them how you solved the problem by explaining the context and demonstrating the results. Display these stories as simple bullet points of up to three lines. If you have them, use stats, numbers and results to back up your claim.
Now that you have some career stories, you'll want to come up with a personal brand statement that sits at the top of your resume. This statement should capture your personality, strengths and values in one short, snappy sentence. To get it right, undertake some research of your own and look at some effective examples. Remember, the statement is the first thing that a hiring manager will read. If it doesn't grab their attention, they may stop reading altogether.
Optimizing Your Resume for Applicant Tracking Systems (ATS)
Applicant tracking systems (ATS) are used by recruiters to track a candidate throughout the job application process. They are often used to find and hire employees and pose many benefits to an organization. To help employers with the job search, this software is also used to filter and select resumes. These resumes are then sent to the hiring manager for further review. In order to ensure that your resume is selected by an ATS, there are a few steps you will need to take.
First, ensure that your CV is unique. That means tailoring the CV specifically to the job and avoiding generic templates. Use the job description to identify keywords and use these in your resume. Ensure that all education, qualifications and experience listed in your resume are relevant to the job. Include keywords relevant to your industry and ensure that the resume is free of any errors. Applicant tracking systems struggle to read images, graphs and tables so avoid using these in your resume.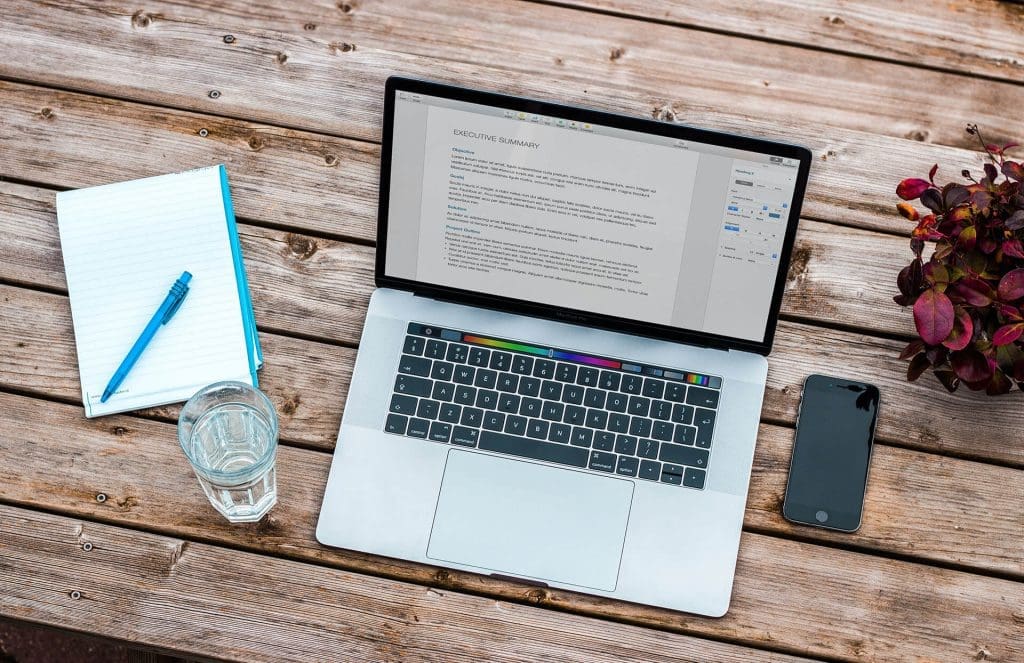 Crafting a Targeted Resume for a Specific Job
With so many applicants vying for one job, hiring managers and recruiters can spot a generic resume straight away. A resume that is personalized and tailored to a specific job highlights your suitability and interest in the role. In order to craft a targeted resume that stands out from the crowd, start by analyzing the job description for keywords and responsibilities. Personalize your CV by demonstrating how you fit into the company's culture and values. Include relevant keywords from the job description and use industry-specific jargon to highlight your knowledge and expertise.
Additional Tips for Making Your Resume Stand Out
If you really want to make your resume stand out, we have rounded up a few final tips. Add a professional summary or an objective statement to highlight your skills. These short, simple sentences summarize your experience and make your resume easy to read. Include a cover letter to complement your resume and expand on relevant points.
To really stand out, you can incorporate multimedia elements such as a portfolio or video resume. This type of resume is well suited to digital jobs and other professions like graphic design. Avoid spelling mistakes and other errors as this will detract from the effectiveness of your resume. Always proof-read your resume or get someone else to check it for you.
Conclusion
If you are currently undertaking a job search, it's time to update your resume. In order to write a killer resume that stands out, it's important to tailor it to the job you are applying for. Keep resumes short and straight to the point, using relevant keywords that highlight your transferable skills. By using the tips listed above you will be able to create a professional resume that will take you one step closer to securing a job offer. For further support and guidance, seek advice from a business coach or check out the below resources for more resume writing tips.
https://www.wsj.com/articles/18-resume-writing-tips-to-get-you-noticed-11605107446
https://www.indeed.com/career-advice/resumes-cover-letters/10-resume-writing-tips
https://www.themuse.com/advice/43-resume-tips-that-will-help-you-get-hired