Start Your Business Intensive
Move past paralysis by analysis and *finally* start your online business! 3 months of clarity and action. An irresistible, impactful, aligned business at the end – guaranteed! 1:1 support with me every step of the way!
The Intensive Is For…
✧ Aspiring coaches and creatives who are ready to take inspired action, move past all self-imposed limiting beliefs, and lay the foundations for growth online
✧ Those of you who need a clear road map on what to create, what your niche is, and customized homework items to work on every week
✧ Those of you who are starting from zero or are making less than $1k/month in your business. If your business is consistently making $1-10k/month and you are looking to scale, check out Private Coaching
✧ Ambitious, soul-led individuals who love to help others, travel the world, and scale their impact
I totally understand how starting an online business is scary and exciting at the same time. Thoughts spiral between "Wow my dream life is on the other side of this" and "Can I even do this?! What if I fail?"
The beginning stages are also the hardest in terms of knowing exactly what to work on and staying focused. Which is why I created this intensive to keep you accountable, help you through any blocks, skyrocket the momentum, and fast-track your success!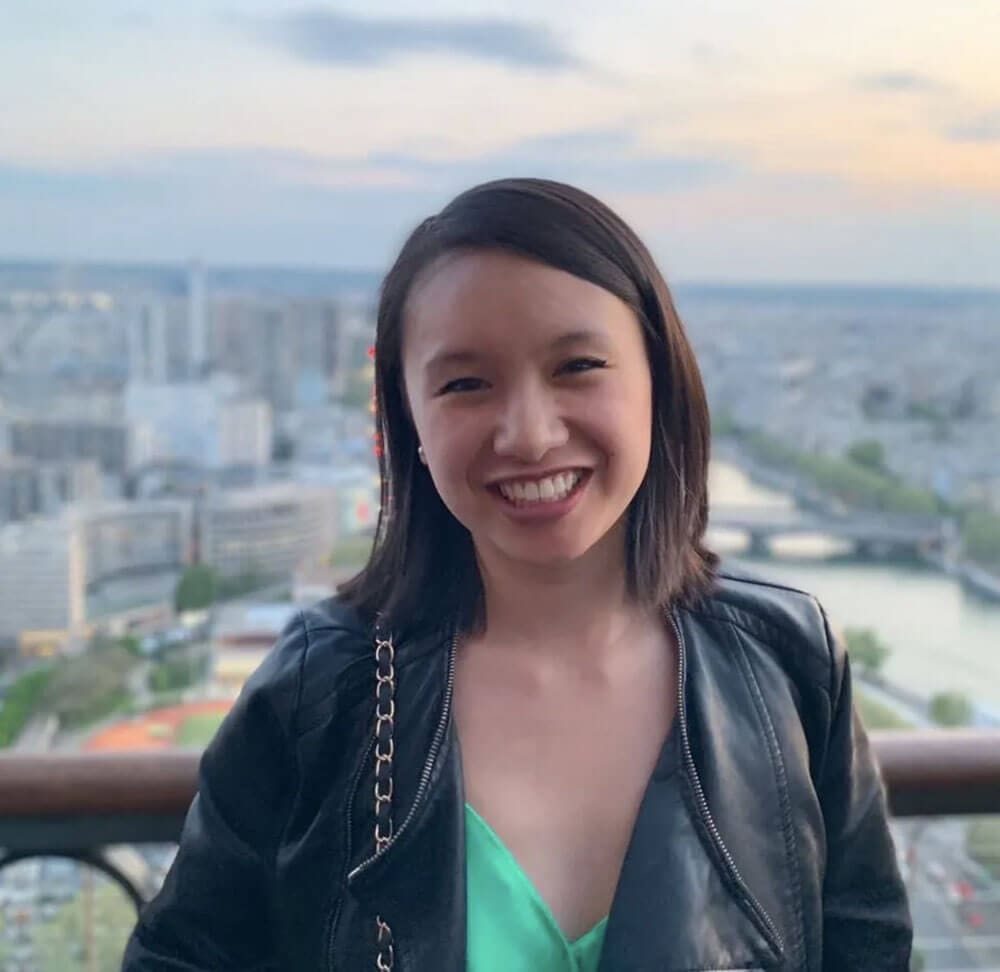 10/10 Would Recommend!! Both you and your business will grow so much! And so much faster than if you did it on your own!
I grew so much more than I ever thought possible in 6 weeks!! I went from overwhelmed with no idea of where to start to 700+ Instagram following, subscribers to my email newsletter, newsletter sequence created, freebie created, landing pages created, sales page created, posting regularly on Instagram, first offer created, launched, and monetized, so many mindset hurdles jumped such as knowing my worth, knowing the value of my product and pricing my first offer, setting boundaries on my time and energy, and growing so much self-confidence. You were always there when I needed a good pep talk/kick in the butt. And there to answer any questions that I had that would normally stop me in my tracks. I really loved the Voxer access. Thank you so much for all the support you have given me in growing my business and myself!! 10/10 Would Recommend!! THANK YOU!!!!!
– Kristen Wishart, Membership Founder
What's Included
✧ 90-minute goal mapping and strategy session where we decide exactly what business is most aligned for you to move forward with
✧ Customized 90-day action plan
✧ 6 x bi-weekly 1-hour coaching calls to keep you on track
✧ Unlimited email and Voxer voice messaging support to me throughout it all, so I'm always one voice message away!
✧ Access to the Wanderlover Business Academy ($997 value) for continued group support and coaching
Questions? Book a free discovery call below 🙂
Kenna started her website and overcame imposter syndrome on Instagram!
I started my website which is something I had been putting off forever. I also started posting more as a result of the 10 day challenge on social media. I realized my potential, which is huge! Absolutely work with Danielle, I value her work so much and am eternally grateful I came across her on social media. I learned so much from you in such a short amount of time! Thank you!
– Kenna Carlson, Entrepreneur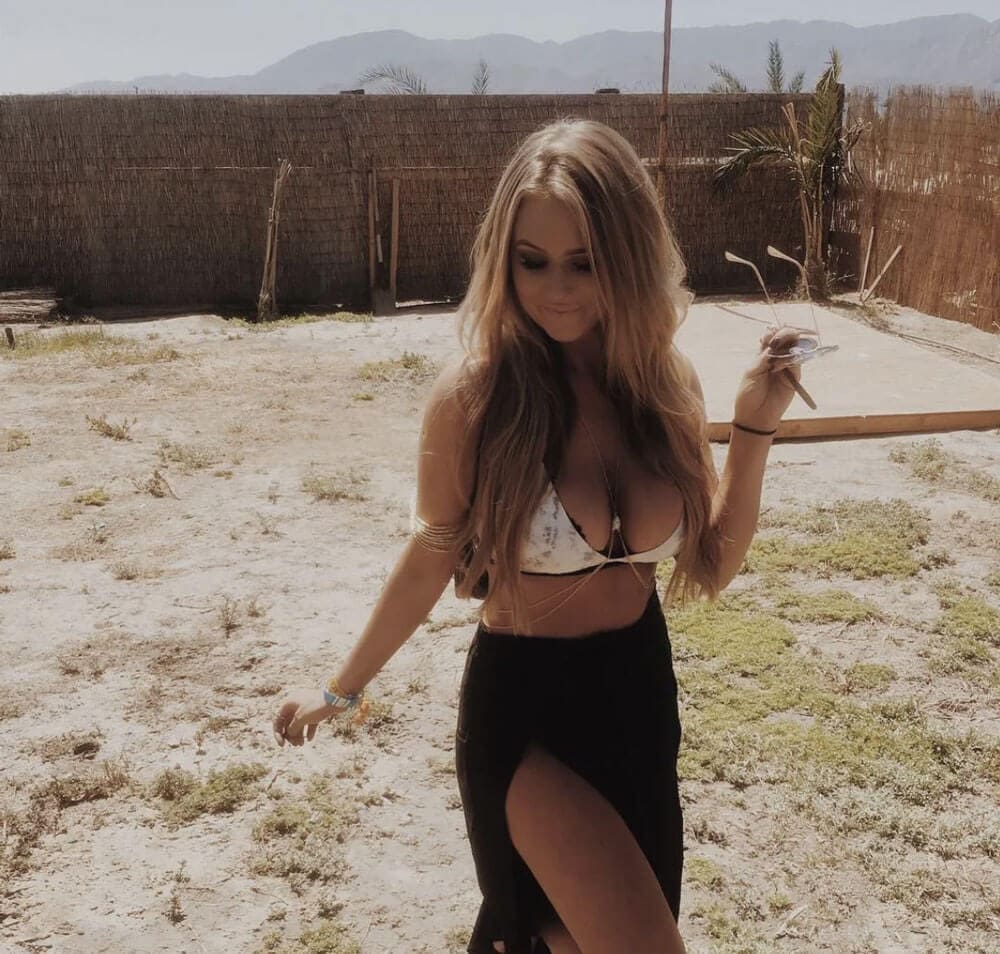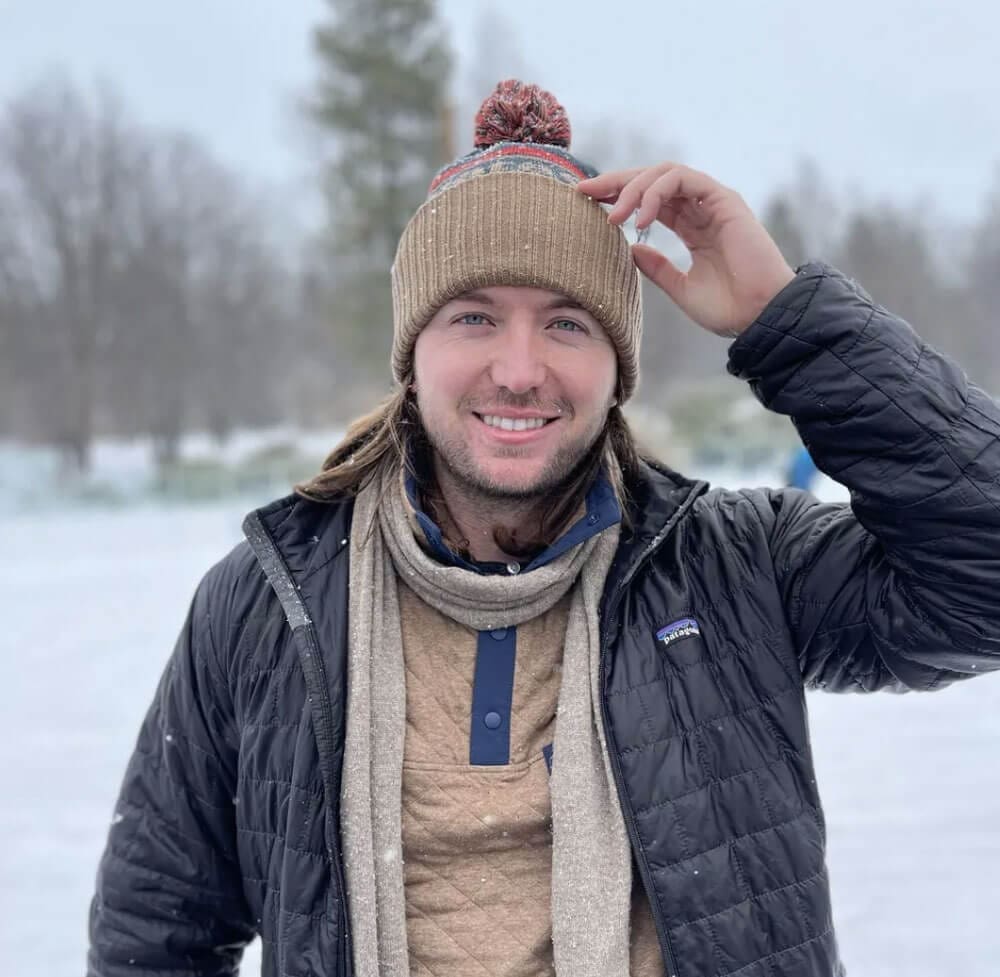 Working with Danielle will absolutely push you to discover and create the best version of yourself and your business
I absolutely have a better understanding of how an e-commerce, social media based business functions and all that goes into it – and clarity in how I will move forward with my own personal brand. I know I also have all the tools I need at my disposal. Danielle is an absolute gem and wonderful to work with to bolster your online business strengths as well as your mental fortitude. With solid personal habits and a strong work ethic, working with Danielle will absolutely push you to discover and create the best version of yourself and your business.
– Morgan Seel, Content Creator
I don't care what people think anymore and I'm not afraid!
This was the first huge step for me in my business journey. I showed up on social media, I'm not as afraid to make mistakes, and I'm not paralyzed. I don't  care what people think anymore because I'm headed towards my goal. I'm not afraid! I'm so glad I did this program, I feel a lot more clear and confident in myself and business. So glad it was with you! Thank you!
– Courtney Magleby, Fitness Coach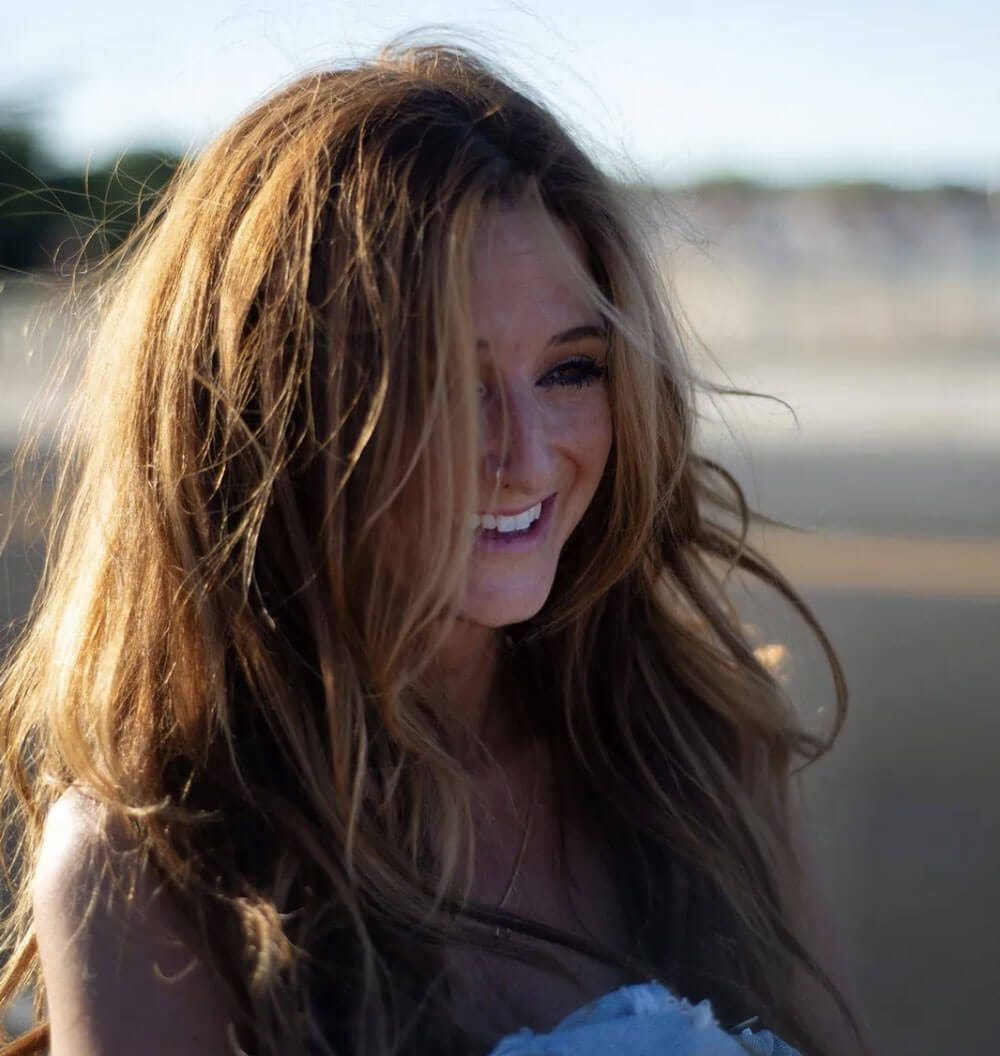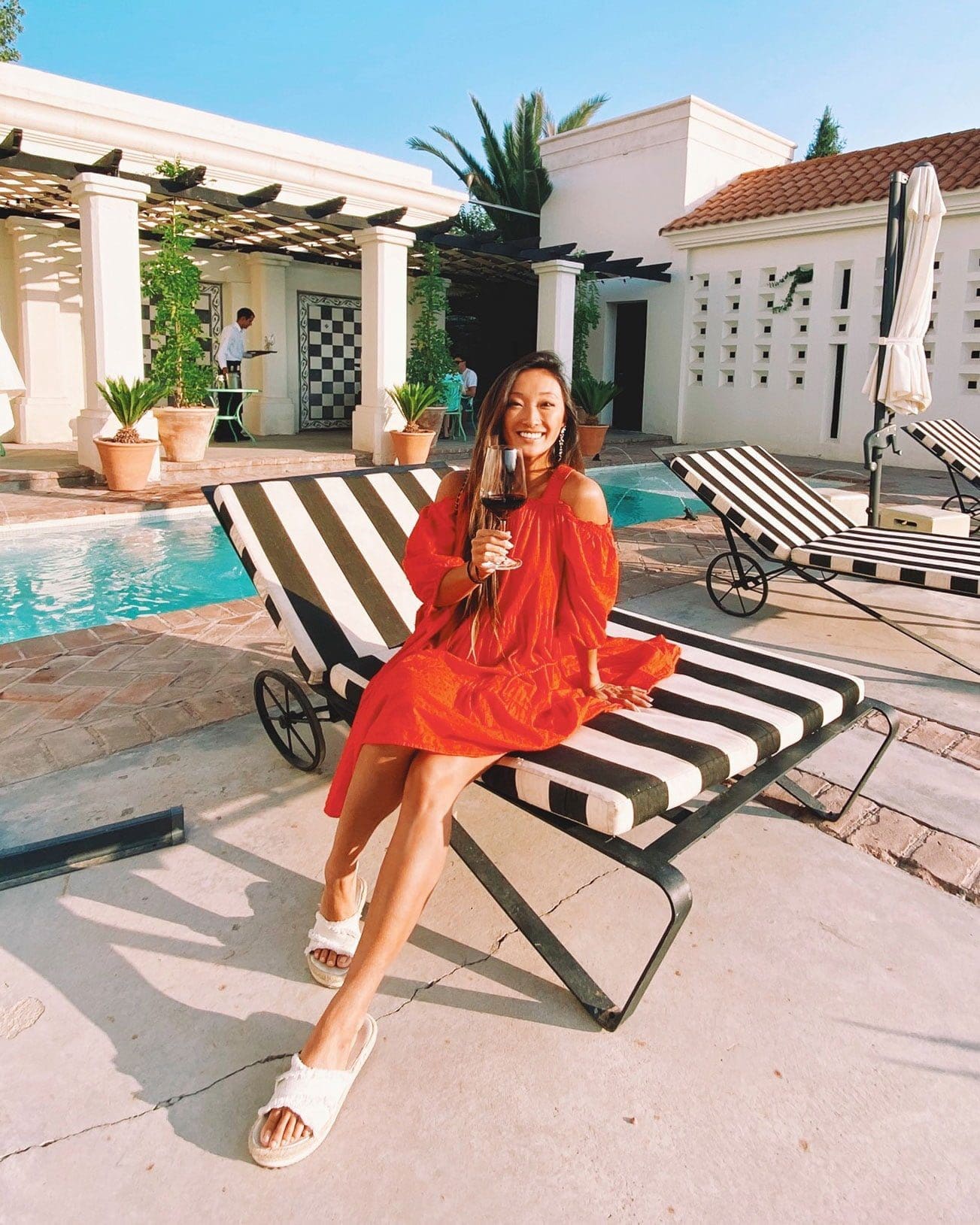 Hi! I'm Danielle
I'm a Forbes-featured business coach, full-time traveler, and host of The Wanderlover Podcast. My mission is to help you build your online business so you can achieve time freedom, location freedom, and financial freedom.
Starting my online business changed my life. Are you ready to do the same?
Investment
✧ 90-minute goal mapping strategy session ($1497 value)
✧ 6 x weekly coaching calls ($5982 value)
✧ Unlimited additional coaching calls as needed (priceless)
✧ Weekly modules for you to work through and implement ($3000 value)
✧ Unlimited email and Voxer access ($1000 value)
✧ Access to the Wanderlover Business Academy ($997 value)
Total value: $12,476 USD
$5,000 USD (payment plans available)
HOW LONG IS THE BUSINESS INTENSIVE?
The Start Your Business Intensive is 3 months. Many clients choose to enroll in my other programs for further support after graduation!
Yes for sure! You can choose on the checkout page the payment plan that makes the most sense for your business right now.
I have another question. Who can I contact?
I'd be happy to answer! If you have any questions not listed here, please DM me or email support@thewanderlover.com