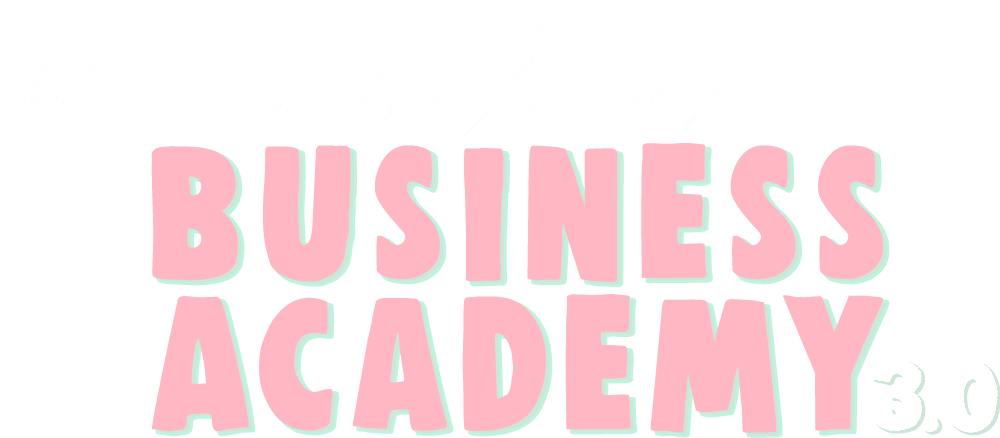 Turn your passion into profit online!
Your path to success as a new coach or creative
say hello to your online business: a one-way ticket to a life of freedom, impact, and adventures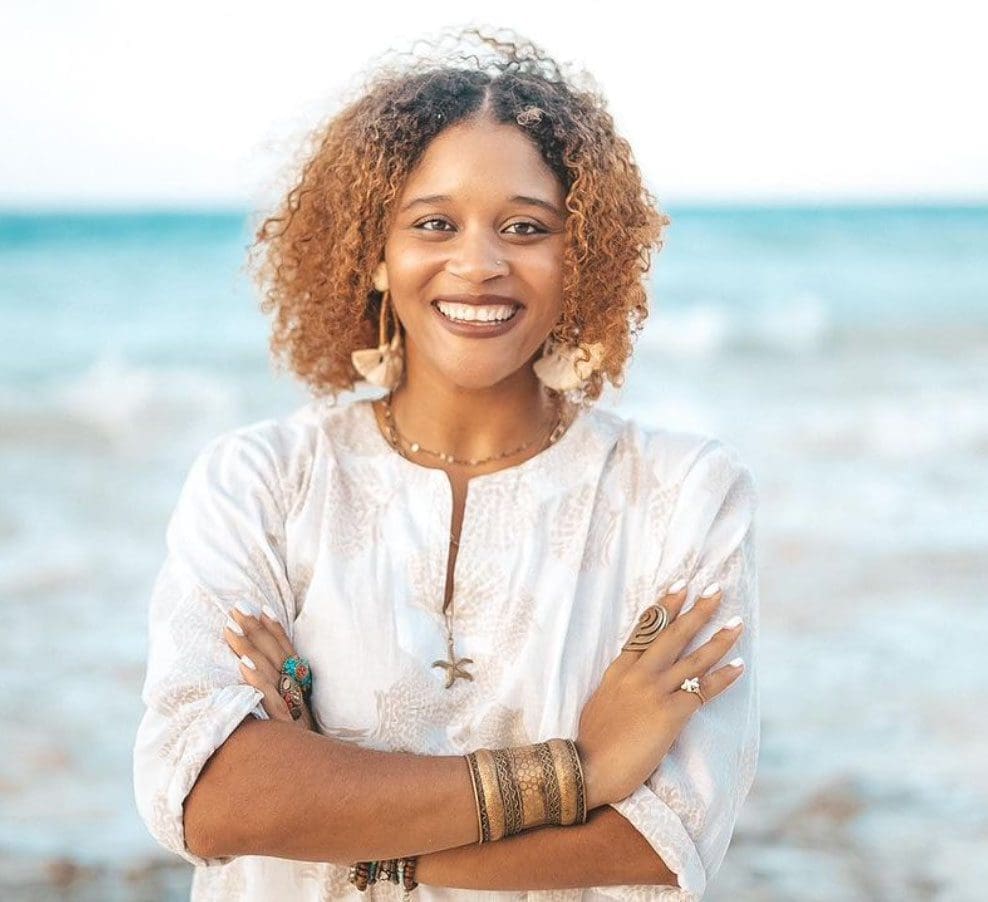 "This program truly works!"
My visibility rates have skyrocketed, I onboarded 1 client last Saturday and I have 3 ready to start next month! I started growing my email list and already got one high-ticket client from it. I am in the process of writing 2 ebooks and can begin selling those as well! The program honestly truly works, thank you Danielle for creating it as it truly gave the step-by-step process of getting my business running! The biggest thing for me was creating a revenue goals sheet and doing the launch, I've never done that before and I learned so much. Thank you!
Beijing R. – Mental Health and Purpose Coach
if you've been thinking about starting an online business, but it just hasn't happened…
You've got passion, you're creative, you have the drive, and you want to make money working from anywhere, doing something that you're amazing at and lights you up inside
But then the questions take over: Where do I even start? How does this whole thing work? What would I even sell? Am I even good enough at anything to make money from it?
Maybe you've done some research, watched a few videos, came up with a few business ideas… but then imposter syndrome hits: I'm not good enough to do this… Who would even buy from me? And you go back to square one
And maybe some other days you're so fed up with your 9-5 and you try everything and anything to get your business off the ground,
BUT you're seeing a big fat $0 come into your bank account.
Now, picture this:
You have your own online business that is impactful, influential, and profitable. You are carrying out your soul's work, creating content that makes you light up inside
You wake up purpose-driven every single morning with clients eager to work with you and inbox overflowing with leads
You FINALLY know how you're going to leave your day job, and WHEN
You are your own boss and have the freedom to travel the world AND make (lots of!) money doing so. Time freedom, location freedom, financial freedom – yes, please!
Wanderlover Business Academy 3.0 is your online business roadmap!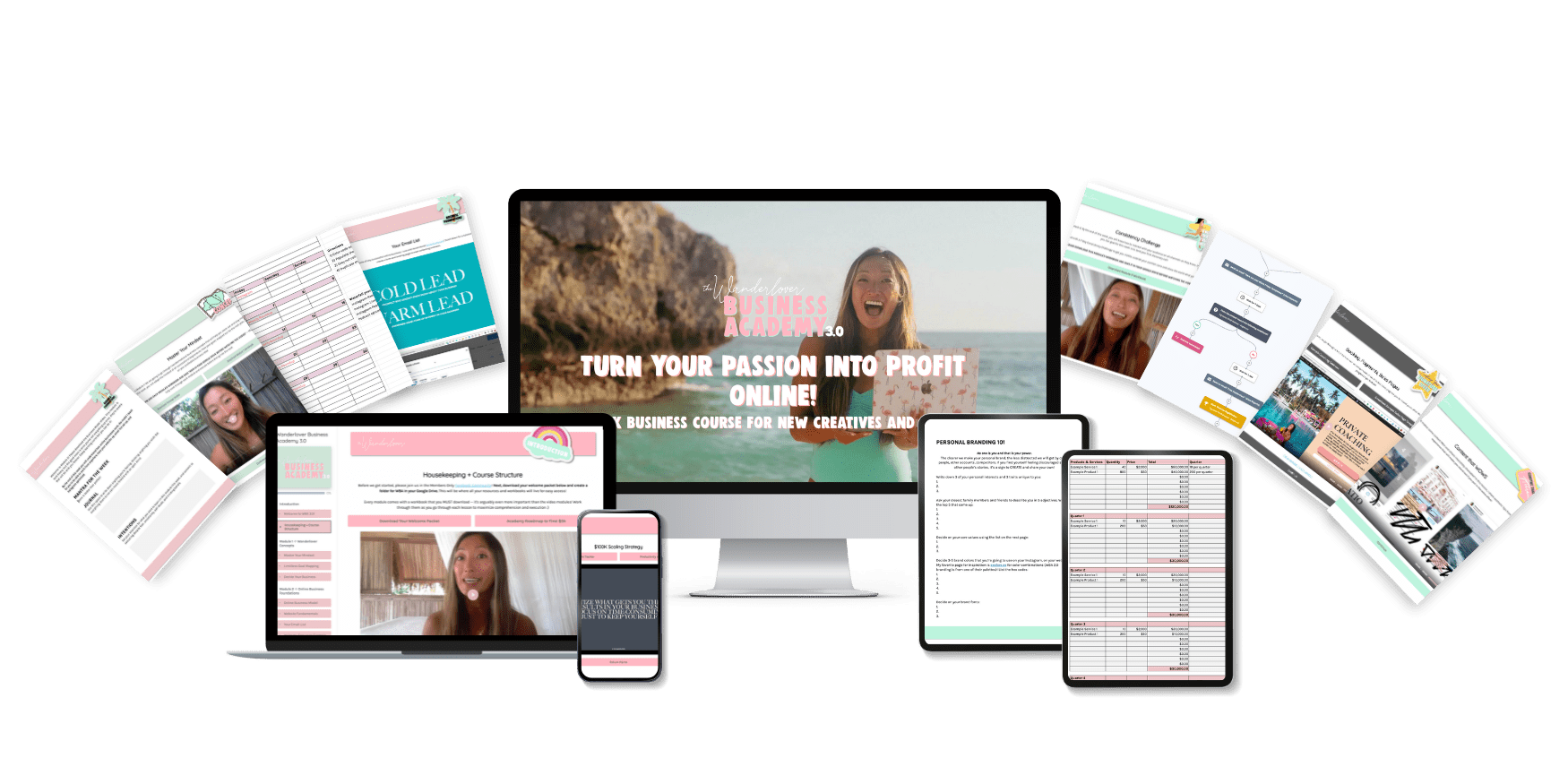 WBA is for you if:
– You have and love the idea of becoming an in-demand coach or a service provider (AKA someone who helps other people with your true genius, and don't worry — we help you decide)!
– You're a creative mind who is ready to get to work and (finally) design a life that you feel inspired and fulfilled by
– You know where you want to go, but have no idea how to get there
Hi! I'm Danielle
And just like you, I started my online business with the desire to work for myself and make an impact on people's lives
But for the first year in business, I was throwing spaghetti at the wall and my income reflected that. I would compare myself to others thinking "What am I missing?!" and was struggling so hard to find clarity.
I realized I either had to learn fast, or go back to corporate, so I invested in myself, hired coaches, and took courses to fast-track my success. I intentionally ONLY learned from people who were at where I wanted to be. The same year, The Wanderlover saw first 5-figure month and landed a Forbes feature.
I now work from the beaches of Hawai'i, Costa Rica, and Bali, with a successful six-figure business.
I created the Academy to show you exactly how to build solid foundations for your online business and change your life too!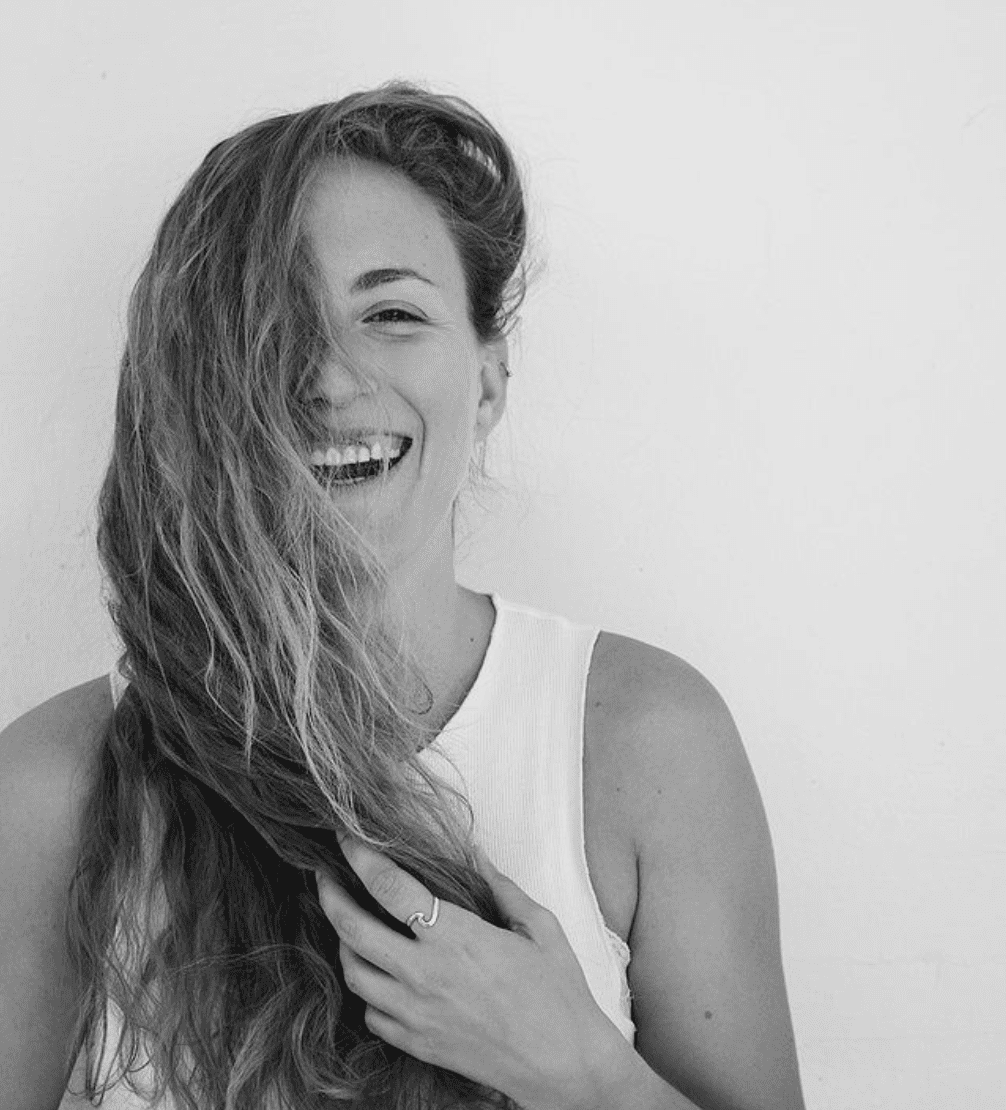 "Started my business and got my first clients!"
I needed a program to guide me to focus my business ideas. I went from not being sure if I am capable or good enough to carry out my ideas, to getting my first clients and knowing for sure that all my dreams can come true when I take action! Even if you are still not sure of how to start working on something, Danielle is going to give you the focus and energy you need to start. I'm sure this is everything you need for success!
Alba M. – Graphic Designer
Start your soul-aligned online business and scale to $5K months. All you need is Wanderlover Business Academy and a wi-fi connection!
I see you!
Dreaming about the day you hand in your letter of resignation, and needing a clear, actionable road map to make those dreams (and income goals!) a reality
READY to monetize and share your gifts with the world, but need the business systems and infrastructure to be seen and heard. Yes, the "business side" of creativity!
Desiring to build your brand online: coaches, photographers, fitness trainers, nutritionists, human design readers, therapists, career advisors (just to name a few)
COMMITTED to making your first $5k month alongside a community of like-minded, travel-loving entrepreneurs who get you!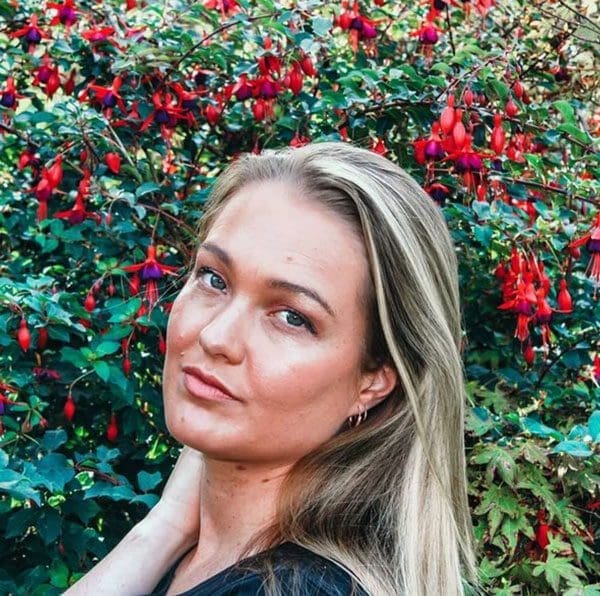 "I'm sure this is all the support you need!"
Not only did I learn more ways and have the right tools to upscale and market my business but I also saw a transformation in my mindset in the Academy. I'm sure this is all the support you need. Can't wait to continue working with her in future programs. Thank you for sharing your experiences, knowledge, and for your constant support Dan!
Casey W. – Social Media Manager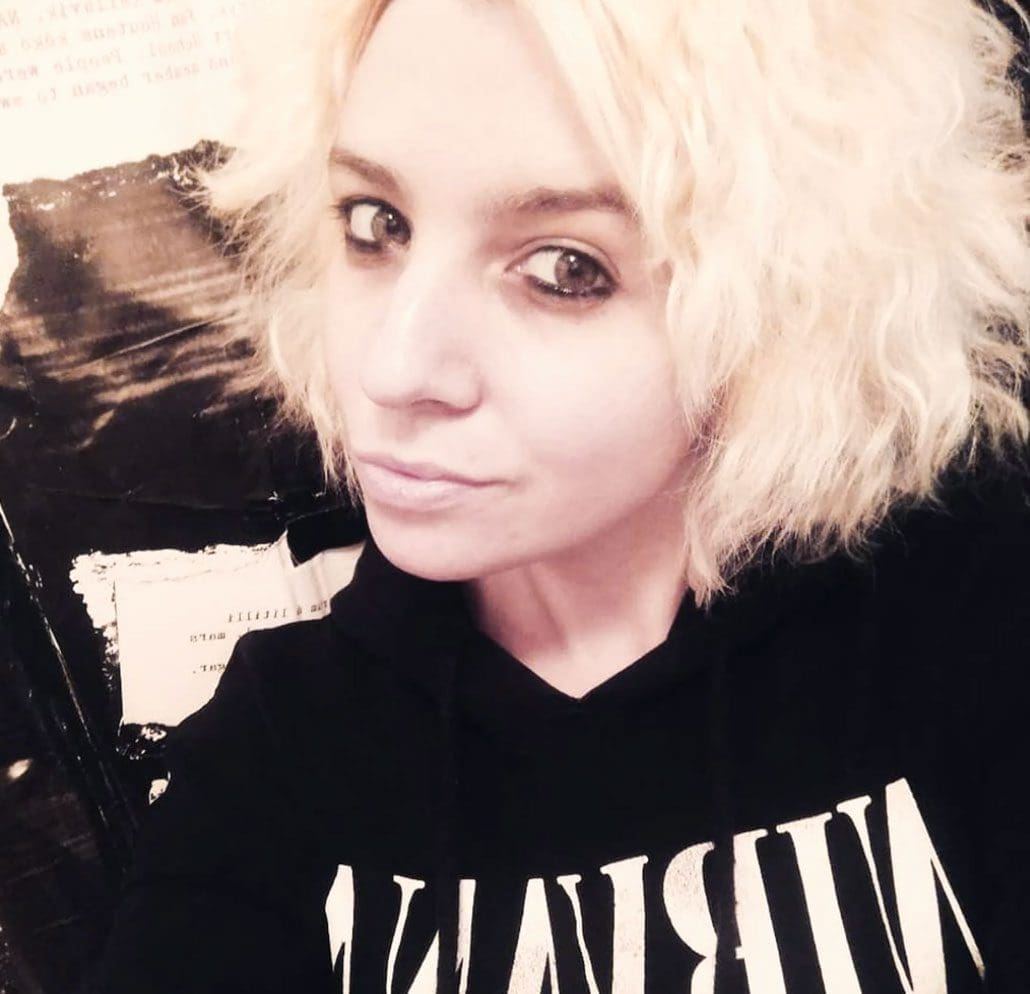 "I can't recommend WBA enough!"
The Wanderlover Business Academy gave me such a great foundation for starting my soul-aligned business! With step-by-step guidance, Danielle offers you amazing insights to get your online business off the ground. The Facebook community also offers a strong support network, with Danielle and other WBA members joining in to help you problem-solve whenever you need it. I can't recommend WBA enough!
Amy J. – Relocation Coach
EXPERT GUIDANCE
From someone who's been there, done that, and has a proven track record of helping others do the same using the online business framework. I also watch out for expected roadblocks on your journey! What to do when imposter syndrome hits, check! How to price your first offer, check! We cover it all.
STRUCTURE
Actionable workbooks every week, spreadsheets to stay organized, systems to set your business up for success from the beginning. No fluff, only results!
SUPPORT
A whole community of like-minded entrepreneurs to bounce ideas off of, celebrate your wins with, PLUS live coaching from me every month!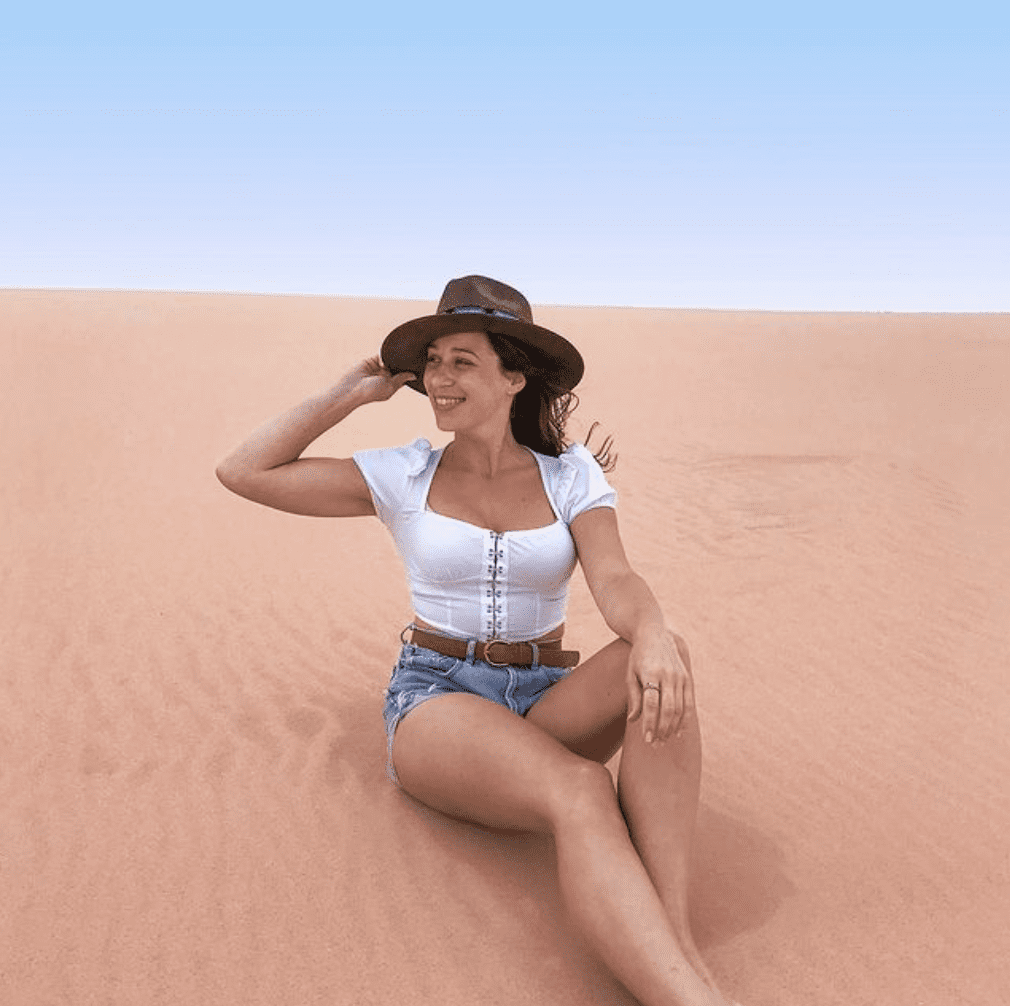 "I QUIT MY CORPORATE JOB and built A SOCIAL MEDIA BUSINESS FOR TRAVEL AND TOURISM COMPANIES!"
I wanted to being to make change in my life towards living my dreams of working from anywhere and doing a job that I love and have created for myself. Thanks to this, I quit my corporate job to build a social media business for travel and tourism companies! The biggest journey for me has been learning the mindset shift through the program, I realized how far I had come and without the correct mindset, you can't take decisive and motivated actions towards your dream and business goals.
Sammy B. – Social Media Manager
Module 1: wanderlover concepts
Every expert was once a beginner! In the first module, I go over my proprietary transformational concepts that has helped my clients get from lost and confused to $5k/months and 6-figure businesses
✧ Learn and adopt the mindset of all successful entrepreneurs
✧ Design your dream life and map out your goals, to the date and price!
✧ Finally decide on your business idea using my proven framework (goodbye paralysis by analysis)!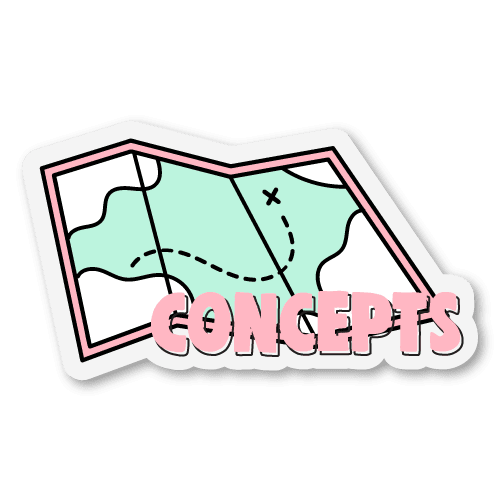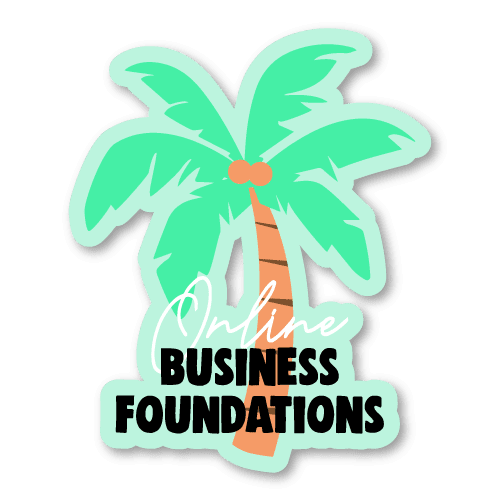 Module 2: Online Business Foundations
Next, we build the essential foundations for your online brand so you are seen and in demand!
✧ Learn my online business model and money flow process so you can work from anywhere with wi-fi
✧ Set up your website and email list (with tutorials and walkthroughs through my own dashboard)
✧ Case study of my exact email sequence to nurture clients and get them to buy from you
✧ Optimize your Instagram so every person who finds your page wants to follow and work with you
Module 3: Content that Attracts Your Soul-Aligned Audience
Ready to market yourself in a way that is magnetic and irresistible?
✧ Personal branding 101 so we create content that feels fun and aligned, without the cringe
✧ My 3-step copywriting formula that turns your audience into loyal fans
✧ My exact content calendar to keep you organized, active, and omnipresent on all platforms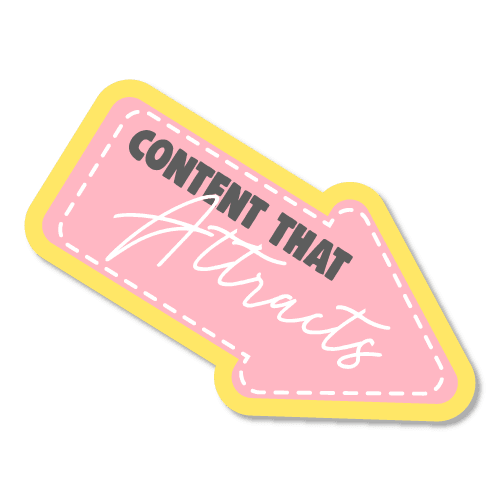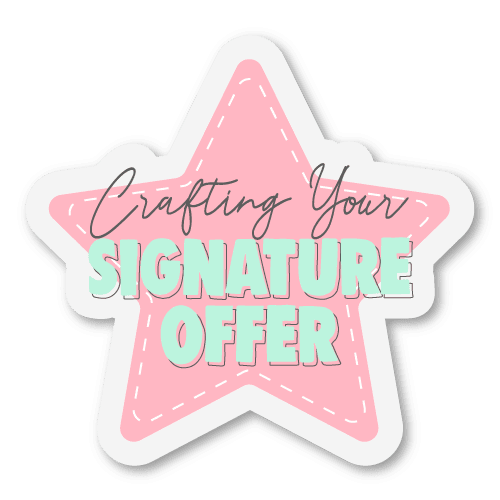 Module 4: Crafting Your Signature Offer
We are going to design your signature program and make way for a major cash injection into your business! Get ready to create offerings, sales pages, and pricing, as well as learn the energetics behind it all
✧ Create the perfect program that makes you excited to be in business!
✧ Learn how to charge premium prices and be confident with your rates
✧ Set up booking systems, payment gateways, and use my templates for high-converting sales pages!
Module 5: Know, Like, Trust, Inspire
Ready to get consistent with your content schedule (finally)! and make everyone think: WOW! Sign me up!
✧ My custom 7-Day challenge to get you outside your comfort zone and land your first discovery calls!
✧ My exact process and template to get clients on the phone and get paid with ease
✧ Resources and checklists to start a podcast so you can share your message with even more people (it's easier than you think)!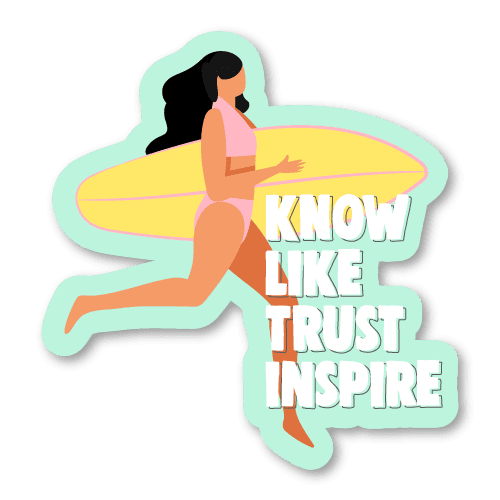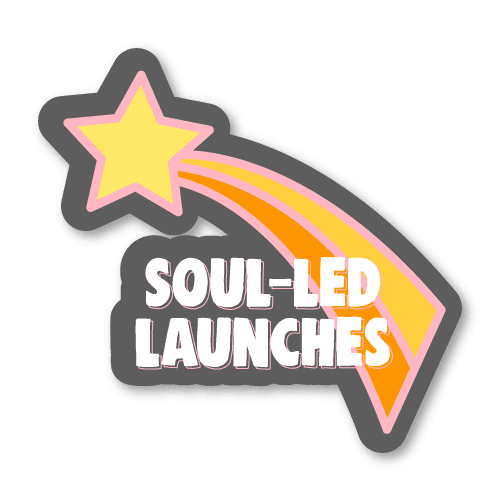 Module 6: Soul-Led Launches
By the end of this week, you will know how to share your offer with the world and get your first client!
✧ Sales mindset and my strategy to reframe your beliefs around money and sales. If you don't know how to sell, you won't make any sales!
✧ My exact launch checklist I use for my multiple 5-figure launches
✧ Pre-launch, launch, and POST-launch tactics you're not doing that's leaving money on the table!
Module 7: Online Marketing to Skyrocket Your Growth
This week, we are getting technical AND tactical to get more and more eyes on your business
✧ How to set up and use Facebook Ads effectively for your business so you're never short of clients or customers
✧ A behind-the-scenes look into my most successful Ad campaigns and resources that you must take advantage of
✧ How to set up Pinterest to get new followers on autopilot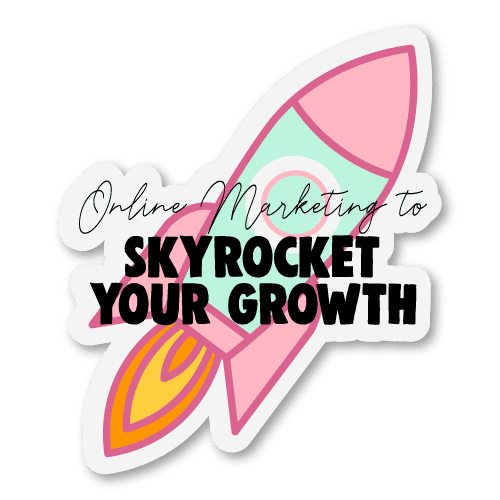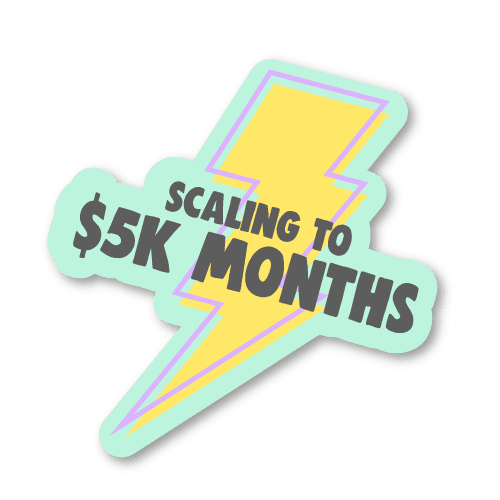 Module 8: Scaling to $5k Months
Your first $5K month is closer than you think! We address any gaps and give you the momentum and support to fire forward
✧ Creating multiple streams of income and a business strategy to get you to consistent $5K Months
✧ My Passive Income Secrets so you have the framework set up to make money in your sleep (yes, it's so possible!)
✧ A Course Creation Planner to expand upon what you have built
✧ Must-have software for scaling success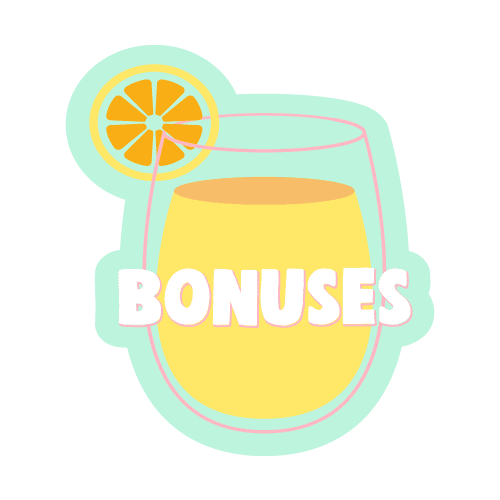 ✧ Lifetime access to our private Facebook Community (I'm in here every day!) where you will be fully supported at every stage. We give feedback, insight, and celebrate with you through all your wins
✧ Weekly live Q&As and monthly group coaching calls to get your questions answered and meet other members
✧ Email Templates Library for all the automations and welcome sequences you need – plug and play and ready to go!
✧ Imposter Syndrome Be Gone! Pep Talk and Cheat Sheet so you can bounce back from self-doubt every time it creeps up
✧ $100K Scaling Strategy and spreadsheet to plan how to hit your first $100K in business!

"I have all the tools I need for success at my disposal"
I have so much clarity in how I will move forward with my own personal brand and I know I also have all the tools I need at my disposal. Danielle will absolutely push you to discover and create the best version of yourself and your business!
Morgan Seel – Content Creator
where would you be now if you started a year ago? And where would you be in a year if you started today?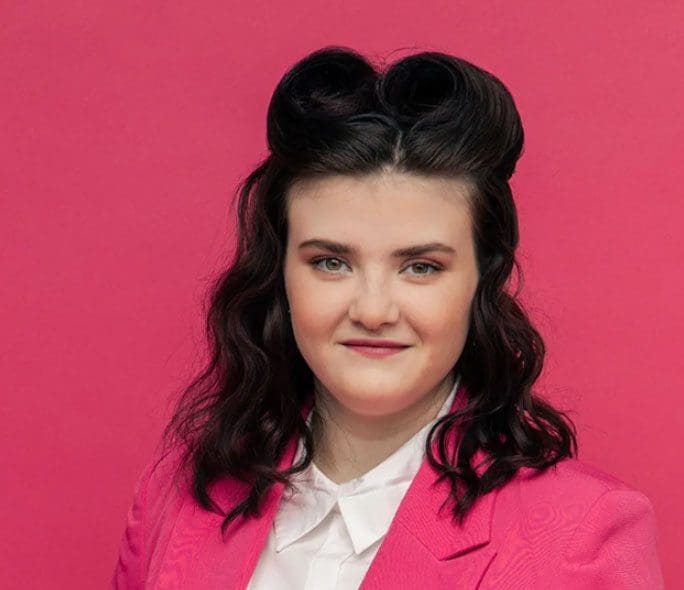 "Join the Academy because you will get so much value from it"
I needed help to start my online business and I loved the way the videos and homework were put together. I finally took action and executed on all the things that I learned and everything was so easy to understand! I went from not having a business to knowing exactly what to do and I am so grateful. Join the Academy because you will get so much value from it!!
Andrea D. – IT and Cyber Security Mentor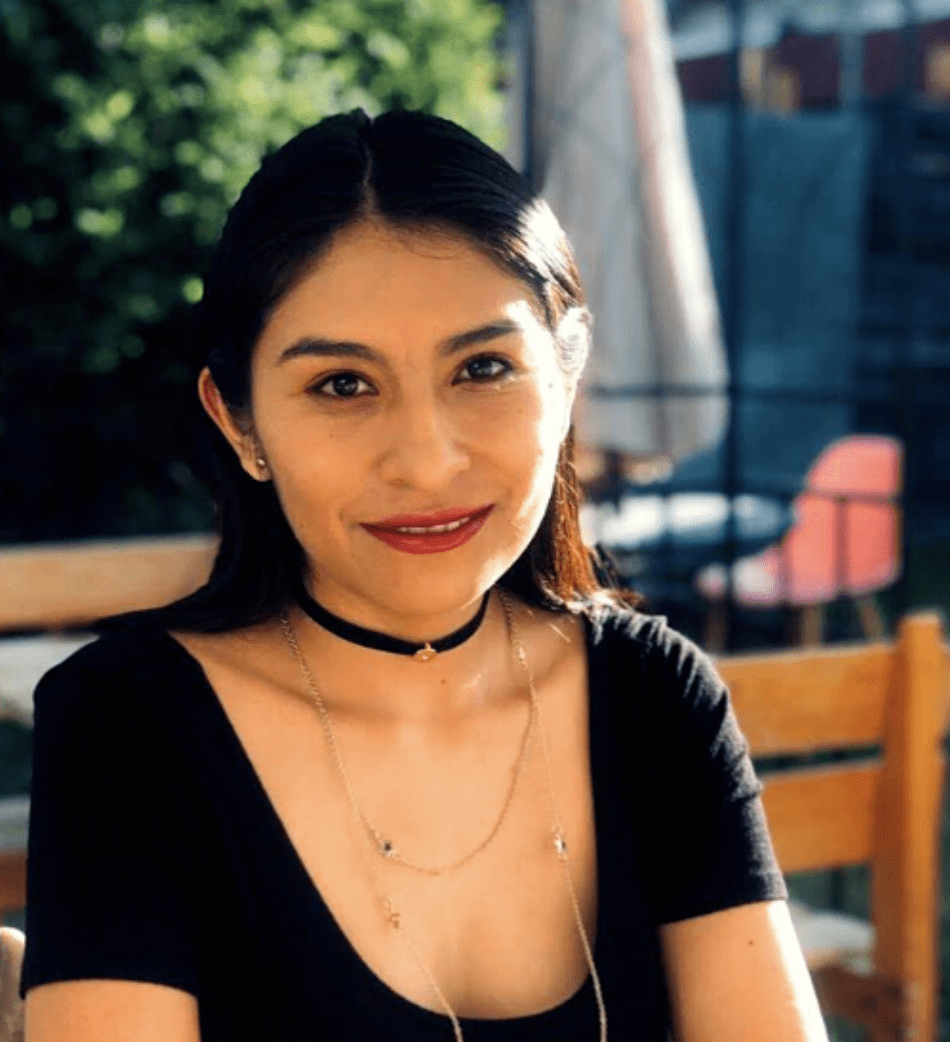 "I improved many aspects of business that I didn't know how important they were"
I improved so many aspects of my business! I was so scared and lost about launching my podcast, but now I feel confident and have so many ideas for my business to frow. I'm getting more students from Instagram and I'm seeing amazing results! It will change your view about your business and social media.
Pilar A. – Spanish Teacher
You Get:
✧ 8 Modules ($2,500 value)
✧ 8 Actionable Workbooks ($1,000 value)
✧ Access to our private Facebook Community where we give feedback, answer questions, and host live Q&As ($1,000 value)
✧ Template library with email sequences and social media posts that convert ($800 value)
✧ $100K Scaling Strategy and spreadsheet to hit your first $100K in business ($200 value)
✧ Imposter Syndrome Be Gone! Training and Cheat Sheet ($100 value)
✧ Must-have software for your online business ($50 value)
TOTAL VALUE: 

$5,650
ACCESS TO ALL MODULES IMMEDIATELY
12 monthly PAYMENTS OF $97
ACCESS TO ALL MODULES IMMEDIATELY
Additional 1:1 coaching
Add on unlimited 1:1 support calls with Danielle for 12 monthly payments of $197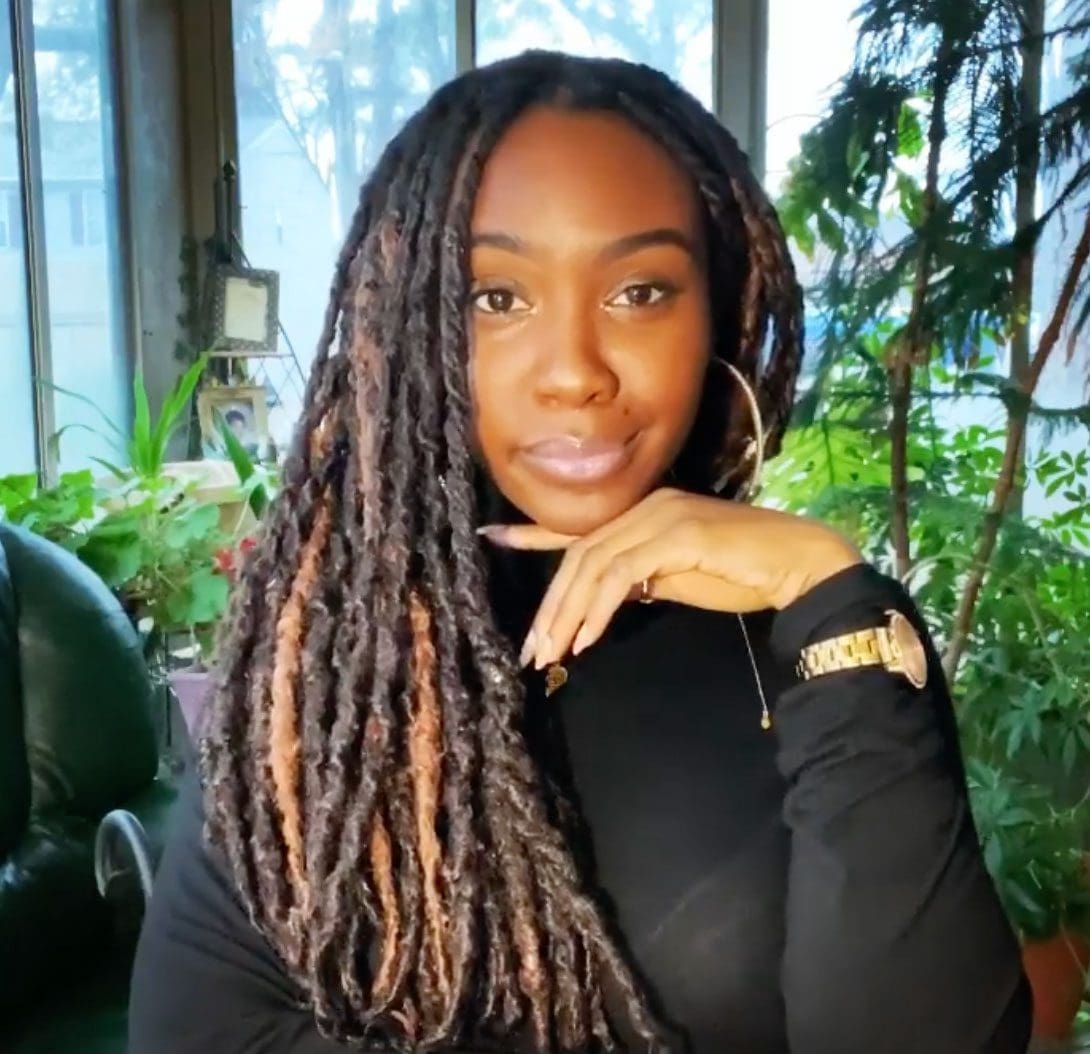 "You have no choice but to excel"
I originally had no concrete business plan or solid direction that I wanted to take my business. Because Danielle literally walks you through and shows you step by step how to build your brand from the ground up, you have no choice but to excel in her program. The fact that I actually have income coming in and clients in my program still amazes me every time I think about it.
– Kiara Mitchell, Lifestyle Influencer
What is the wanderlover business academy?
Wanderlover Business Academy is an 8-week online business course teaching new coaches and creatives how to set up their online businesses, grow their audiences, and scale to $5k months
Do I need to have a business or offer to start?
No, this program is designed to help you start from scratch and craft your signature offer strategically. You just need to know if you want to commit to starting an online business.
How much support will I receive from Danielle?
Danielle is in the Facebook group every day answering all your questions and hosts live coaching sessions every month!
We offer a 60-Day Money Back Guarantee for those who have completed the program, executed on the work, and have not seen results! Full terms can be found here.
I have another question. Who can I contact?
If you have any questions about the Wanderlover Business Academy, please email support@thewanderlover.com