I'm a huge foodie and love trying new restaurants, but there are a handful in New York City that I would literally eat at every day if I could. Whether you're just visiting for the first time or you're a city native, I hope you get a chance to eat at at least one of these!
I ranked them below from the cheapest to splurge:
Spicy Village, Chinatown
Briciola, Hells Kitchen
Budakkan, Chelsea
Taureau, Soho
Sushi Nakazawa, West Village
1) Spicy Village ($) – Chinese – Chinatown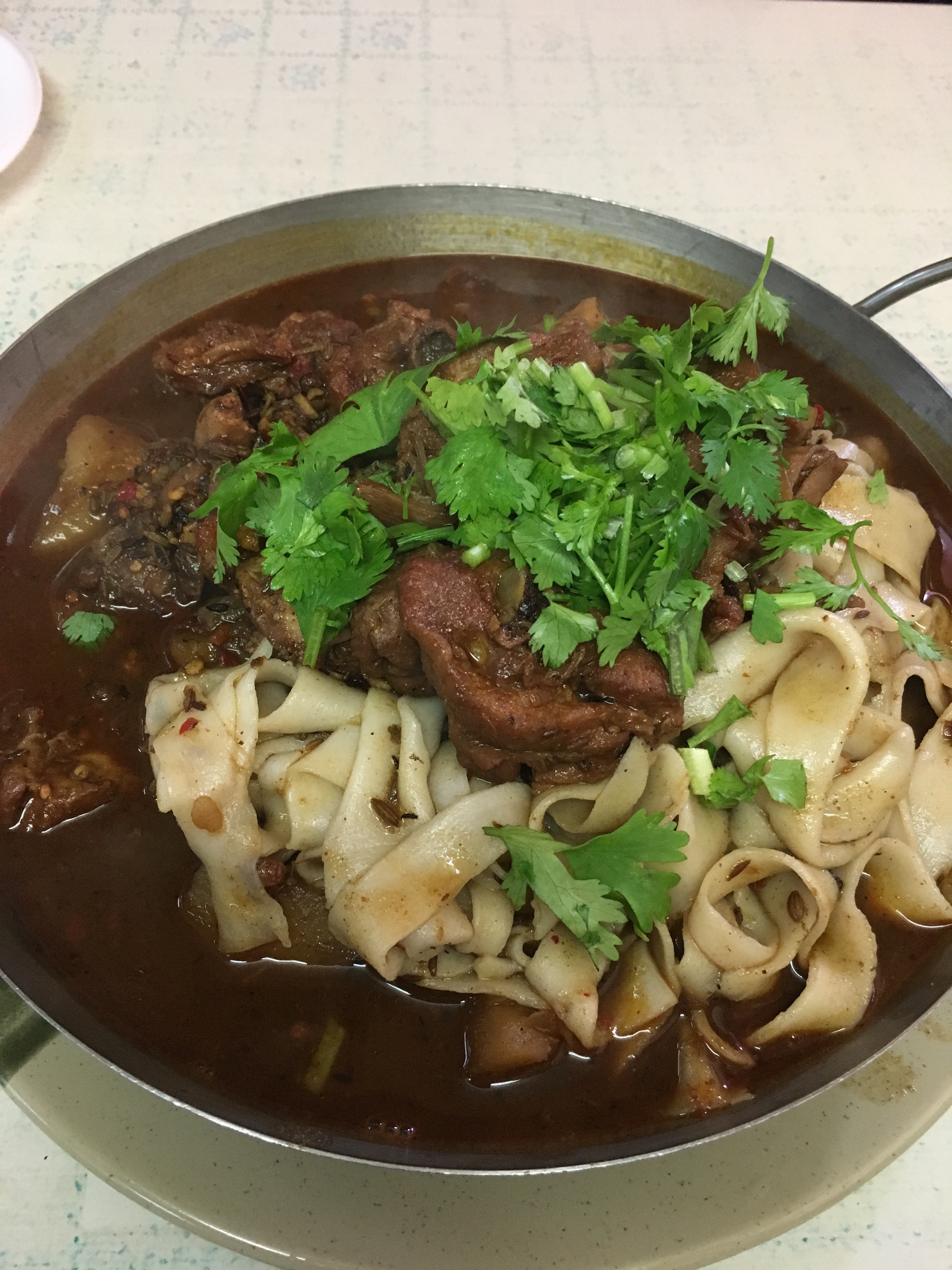 Vibe:
Hole in the wall authentic Xinjiang Chinese, cheap eat
Must Try:
Big plate of chicken with noodles (so flavorful, my favorite dish)
Address:
68 Forsyth St #B, New York, NY 10002
2) Briciola ($$) – Italian – Hell's Kitchen
Vibe:
Intimate, cozy, perfect for date night with a couple glasses of wine
Must Try:
Their menu changes every day, but I highly recommend the octopus and gnocchi
Address:
370 W 51st St, New York, NY 10019
3) Buddakan ($$$) – Asian Fusion – Chelsea
Vibe:
Upscale, trendy, wear a cocktail dress and heels if you want
Must Try:
ALLLL the cocktails!
Address: 
75 9th Ave, New York, NY 10011
4) Taureau ($$$$) – French – SoHo

Vibe:
Laid-back, casual but with GREAT food
Must Try:
3 course prix-fixe fondue – meats, cheeses, chocolate, what more could you ask for?
Address: 
558 Broome St, New York, NY 10013
5) Sushi Nakazawa ($$$$$) – Japanese – West Village
Vibe:
High-end Japanese, one of the best (if not the best) in NYC. Still have yet to watch Jiro Dreams of Sushi on Netflix but Nakazawa is an apprentice.
Must Try:
Chef's omakase at the sushi bar! Reservations open up a month in advance and you HAVE to book at least 3 weeks beforehand!
Address:
23 Commerce St, New York, NY 10014
What are your Top 5 New York City Favorites? Comment below!