Introduction
Put simply, online entrepreneurship is the task of running an online business. Whether you're selling physical products or blogging about food and drink, you'll have the freedom to choose when and where you work. Recent technological advancements like e-commerce and digital marketing have made it even easier to start an online business.
While there are a lot of opportunities for online entrepreneurs, there is also plenty of competition. In fact, there are an estimated 582 million entrepreneurs globally. So, if you're looking to set up an online business, it's important that you stand out from the crowd.
In this article we'll explore 10 innovative online entrepreneurship ideas, with tips on how to get started.
Idea 1: Virtual Event Planning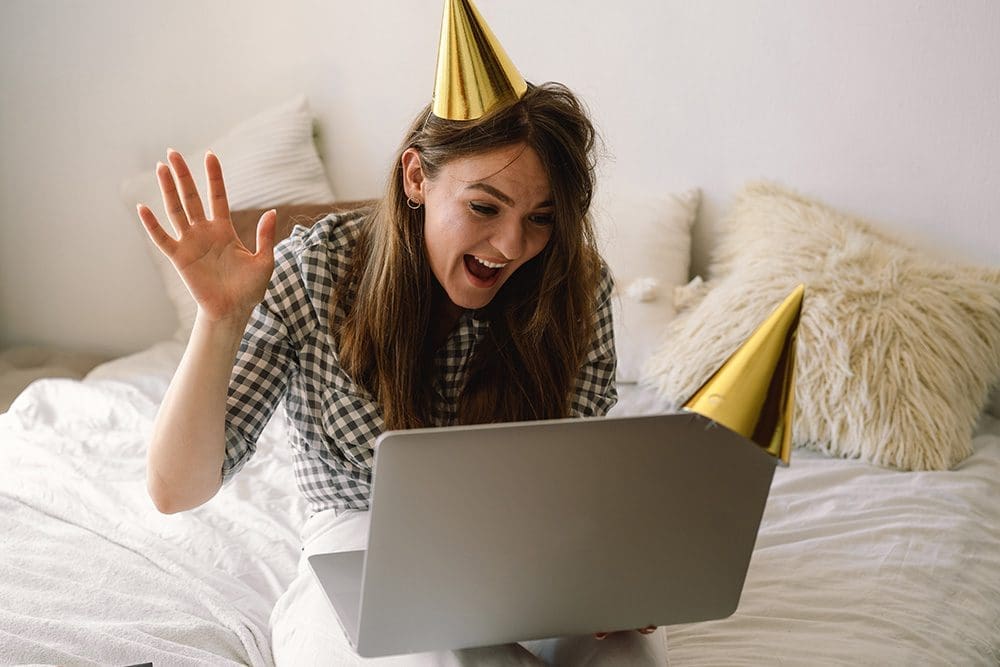 If you enjoy planning events then virtual event planning might be the way to go. Virtual events include everything from online business conferences to virtual baby showers. Since the outbreak of COVID-19, virtual events are being used more and more frequently. In 2021, the virtual event market was valued at $114 billion USD and is expected to reach $366 billion by 2027.
Just like physical events, virtual events can be challenging to manage. A virtual event planner takes the stress away by organising and delivering the event. They will cover everything from guest invitations to content. Event planners will work with businesses to develop ideas, organise presenters and advertise. A virtual event planner will also manage the RSVP list and ensure that the day runs smoothly by handling all software, apps and presentations.
If you have experience in events, you may want to consider this unique business idea. Not only is there a lot of potential for growth, but it also means that you can operate from anywhere in the world. To get started, seek the help of a business coach, write a business plan and start building your website and social media pages. Brush up on your knowledge with a certification and ensure that you stay on top of any updates or trends.
FAQs about virtual event planning
What skills do I need to start a virtual event planning business?
Any event planner needs to be well organised with excellent time management skills. Other important skills include communication, problem solving, creativity, budgeting, negotiating and leadership. Being tech savvy is also essential for this role as you will manage all technological aspects of your event including presentations and other software. Having experience in or an understanding of event planning is also a great asset.
What technology do I need to run virtual events?
While good internet access and a laptop or computer are essential for any online business, there are a few other things you will need to consider. To enhance your service, you will want to invest in event marketing software, an event planning platform and a streaming platform. Do some research to find the right programs for your business.
How do I price my virtual event planning services?
Start by determining your own expenses for the event like software. You should also undertake some research to find out what other virtual event planners are charging. Finally, think about introducing different tiers and packages, and price them accordingly.
Idea 2: Online Language Tutoring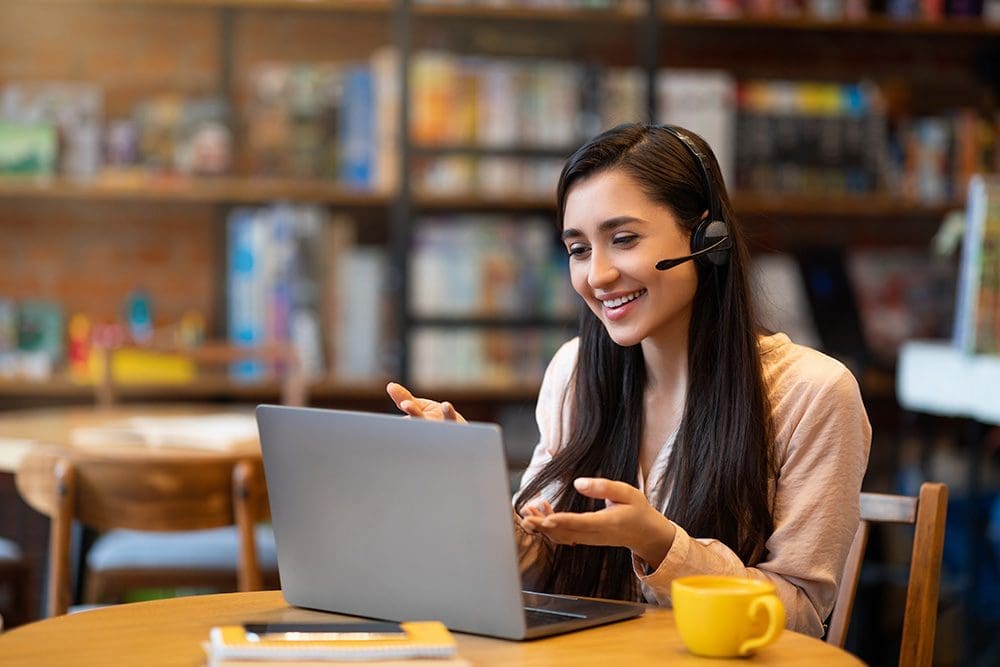 In 2021, the online language market was worth 14.2billion USD as more and more people looked to the internet to learn and develop their skills. But it doesn't end there. With the market expected to double in value by 2028, there is a lot of potential for the language learning industry.
If you are interested in teaching and education, online language tutoring is a great way to hone your skills whilst working remotely. You can fit it in around other commitments like family, hobbies and other jobs.
Before you get started, decide which language you would like to teach. Choose your native language and find a reputable teaching certification to boost your credentials. Once you're feeling ready, take a look at the online tutoring platforms available. These websites are a great way to get started and tend to have a wide global reach.
FAQs about online language tutoring
What qualifications do I need to become an online language tutor?
While you don't need any formal qualifications, you are more likely to sell your service if you are experienced. People prefer to learn from experts which usually means having some kind of qualification behind your belt. There are plenty of online language courses for tutors. Not only will this build your reputation but it will also boost your confidence.
How do I market my online language tutoring services?
An online tutoring platform is a great way to reach your target audience. On top of that, you can create your own social media platforms and websites. Offer tips and advice via social media and build your online presence by sharing and connecting with other professional tutors. Regular images, stories and videos are all highly effective ways to promote your classes.
What are the most popular languages to tutor online?
The most popular language to study online is English, followed by French and Mandarin Chinese. In fact there are roughly 1.5 billion people currently learning English online. To be a successful language tutor you'll want to teach your native tongue so avoid teaching these languages if you do not have the ability to do so. Other popular languages include Spanish, German, Italian and Japanese.
Idea 3: Social Media Management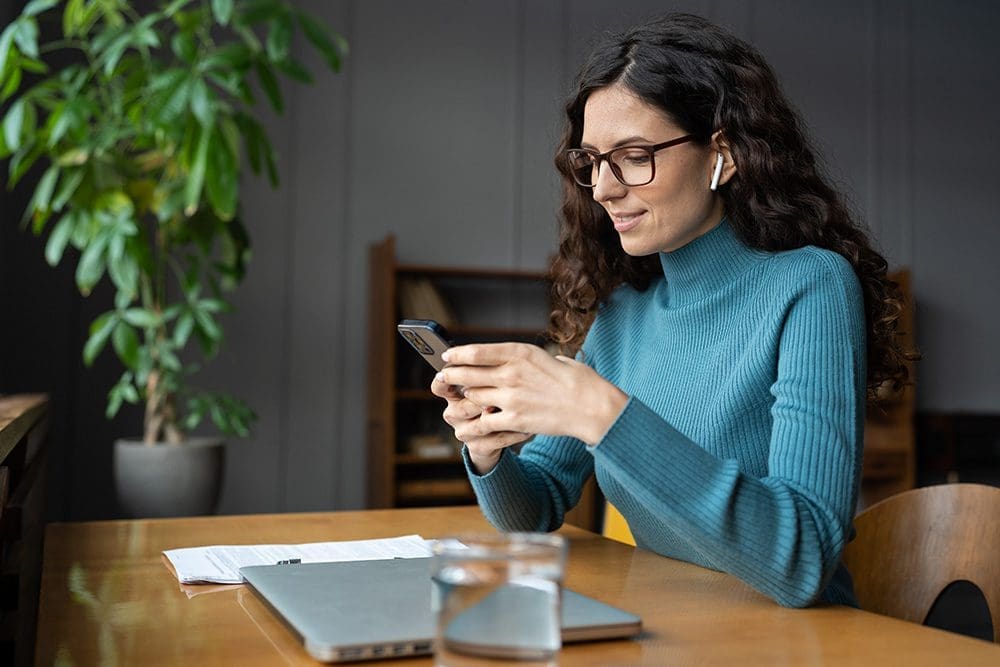 As you probably know, social media is a vital asset to any business. While It's a great tool to promote products and services, it can also help businesses to provide better customer service. To use social media effectively, you'll need to understand trends, algorithms and more. That's where social media management comes in.
If you're experienced in digital marketing or social media, this role is certainly in demand. In fact, the social media management market is expected to grow from $17.5 billion USD in 2022 to 51.8 billion by 2027. Many clients and businesses seek the help of social media managers to save time and reduce stress.
If you are thinking about starting a social media management business, you'll want to find a niche. With so many entrepreneurs choosing this role, you are more likely to stand out if you specialize in a specific industry. Alternatively, your niche could be focussed on a specific social media platform like Tik Tok, Pinterest or Facebook. Next, you'll need to decide which services you'll offer. Popular social media management services include copywriting, social media strategy, account creation, branding, graphic design, consulting, research and analytics. Price up your services and start developing a business plan using your unique selling points.
FAQs about social media management
What skills do I need to start a social media management business?
To be a successful social media manager, you'll want to have experience in digital marketing. Look out for reputable courses and qualifications to set you apart from the crowd and attract clients. A degree in marketing will also get you ahead of the game but it isn't necessary. Other important skills include communication, copywriting and creativity.
How do I price my social media management services?
Depending on your skills and experience, the cost of social media management services can vary quite dramatically. Undertake some market research and find online businesses with similar services to you. Check out their prices, skills and experience to gain a better understanding of what to charge. You may also want to consult a business coach who specialises in the industry as they will be able to provide more insight.
What tools do I need to manage social media accounts?
With so many different tools on the market, it can be difficult to know where to begin. The tools you use will totally depend on the platforms and projects you are working on. According to Forbes, Zoho Social is a great choice for individual creators while Buffer is popular for those on a budget. SocialPilot and Hootsuite are fantastic for social media managers working on a large number of accounts.
Idea 4: Online Storefront Creation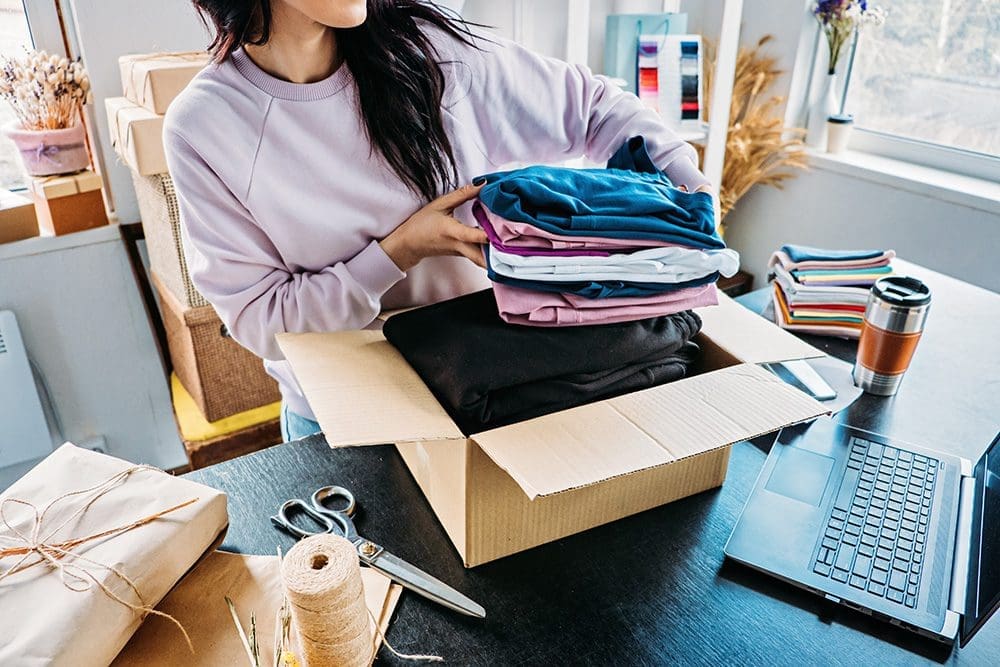 An online storefront is what e-commerce businesses use to sell and promote their products. Just like a physical storefront, it is the first thing that a customer sees when entering a website. This role usually involves website design, listing products and finalizing shipping and payment strategies.
While setting up an e-commerce business can take a lot of time and resources, an online storefront creator can ease some of that pressure. A website that is developed by a professional is also more likely to provide consumers with a positive shopping experience. It is estimated that 30% of online shoppers will return to websites that they have already purchased from, so it's important that websites are user friendly.
FAQs about creating an online store
What platform is best for creating online storefronts?
While there are many options available, Shopify is by far the most popular platform. With reasonable pricing plans, it is a good choice for e-commerce businesses selling physical products. Other good options include SquareSpace, Wix and Square Online.
How do I market my online storefront creation services?
Begin by creating a high quality website and social media pages. You'll want to research your target audience to develop a detailed marketing plan. An online business coach will help you develop a successful marketing strategy to grow your audience and sell your service.
What are the key features of a successful online storefront?
Successful e-commerce businesses tend to have online storefronts that are simple, appealing and easy to use. It's important that websites are both mobile and tablet friendly and feature high quality content. In order to convince consumers to make a purchase, tools such as online reviews, testimonials and FAQ pages are great additions to any website. Online storefronts should also have multi-level security so make sure that you are well versed in this before starting out.
Idea 5: Digital Product Creation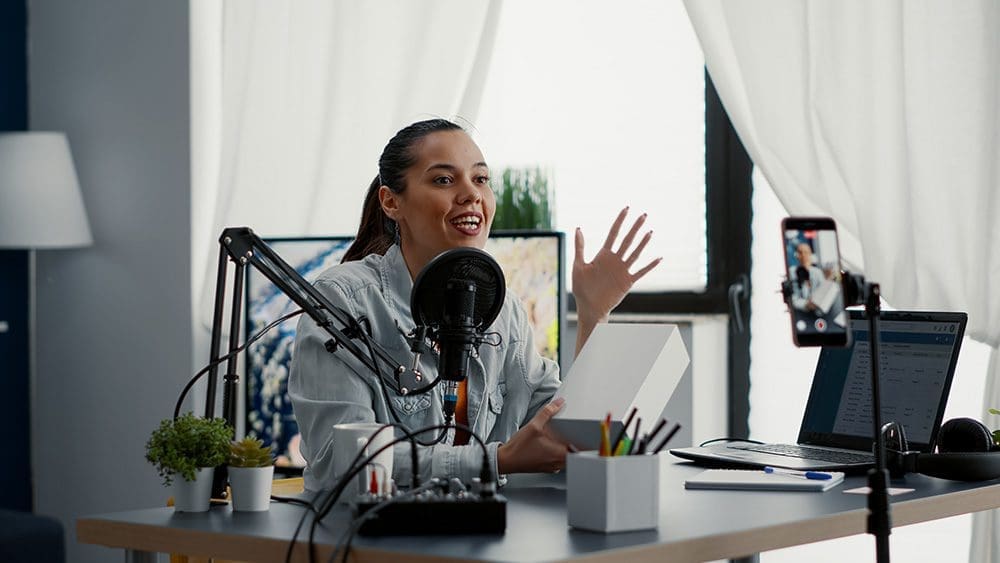 This role involves the development, design and creation of online digital products. Examples of digital products include ebooks, PDF documents, online courses, reports and more. While it requires a lot of technical skills, digital product creation offers lots of potential to budding entrepreneurs.
Digital products can be downloaded or viewed online and are a popular way to connect consumers to important information. They can be viewed on the go and are usually far more affordable than physical products. For businesses, they promise low overheads and high profit margins. Digital products also offer business owners a hands-off way to make money 24 hours a day.
While the market continues to grow, it's important to note that there are already a lot of free products available. With such a competitive market, businesses tend to seek the help of digital product creators. If you have design experience, this could be the right choice for you. Start by developing your own business plan and unique selling points. What makes your digital products stand out from the free ones and why are they different? Once you have these answers, you can start to develop and build your own marketing strategy.
FAQs about digital product creation
What types of digital products are most popular?
Without a doubt, online courses are by far one of the most popular digital products on the market. Licenses to use digital assets, membership only websites, digital templates, and online music and art are all common examples of digital products.
How do I price my digital products?
The price of your service entirely depends on the type of product being offered. For example, online courses take a lot of time to develop so you will want to take this into consideration before pricing a job. Take a look at what other competitors are offering to determine the right price for you.
What platforms can I use to sell my digital products?
For downloads, Sellfy is a great starting point. For larger organizations, Shopify is an advanced platform for both physical and digital products. If you are selling online courses, educational resources or webinars you may also want to check out Podia.
Idea 6: Online Course Creation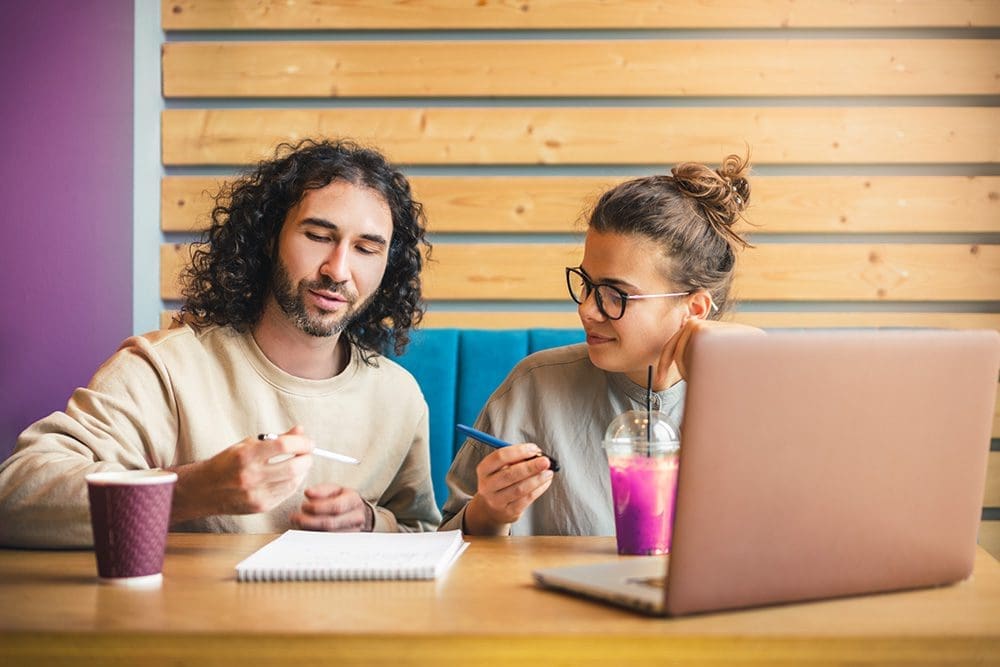 If you're an entrepreneur then you'll probably know that online courses are a great way to make money. With the global elearning market expected to triple in the next seven years, online course creation is an exceedingly sought after skill.
Since the outbreak of COVID-19, more and more people have been seeking online courses to develop and learn their skills. E-courses provide people with the freedom to learn at their own pace, a great choice for anyone with a busy lifestyle. For educators, it offers the ability to earn from anywhere in the world, 24 hours a day. While it takes time to build a course, you can then sit back and watch the cash flow with minimal effort.
If you are experienced in creating digital products or are an expert in your field, you may want to consider becoming an online course creator. You will be able to create online course material that appeals to audiences. To get started, pick your specialism. It is rare for a successful course creator to develop content effectively across all subjects. Instead, pick one or two industries or subjects to focus on. By having a niche, you will be able to build a solid reputation and marketing plan.
If you want to learn more about online course creation, listen to my Podcast episode "How To Create An Online Course" where I go through my top 5 steps in the process.
FAQs about online course creation
What topics are most popular for online courses?
If you want to create online courses, it's important to know what people want. Some of the most popular topics include business, marketing and programming. Blockchain and crypto, graphic design, photography and health and fitness are also in high demand.
How do I price my online courses?
First, take a look at what others are charging and compare the courses to your own. Factor in costs like marketing and time as well as the quality and size of your course.
What platforms can I use to sell my online courses?
Luckily there are a lot of platforms to choose from. If this is your very first course, Udemy is an easy to use platform that will have your course up and running in no time. If you have a specific niche like marketing or the arts, you may want to look for platforms specifically dedicated to these subject areas. This way, you will create a course that utilises the right tools and attracts your target audience.
Idea 7: App Development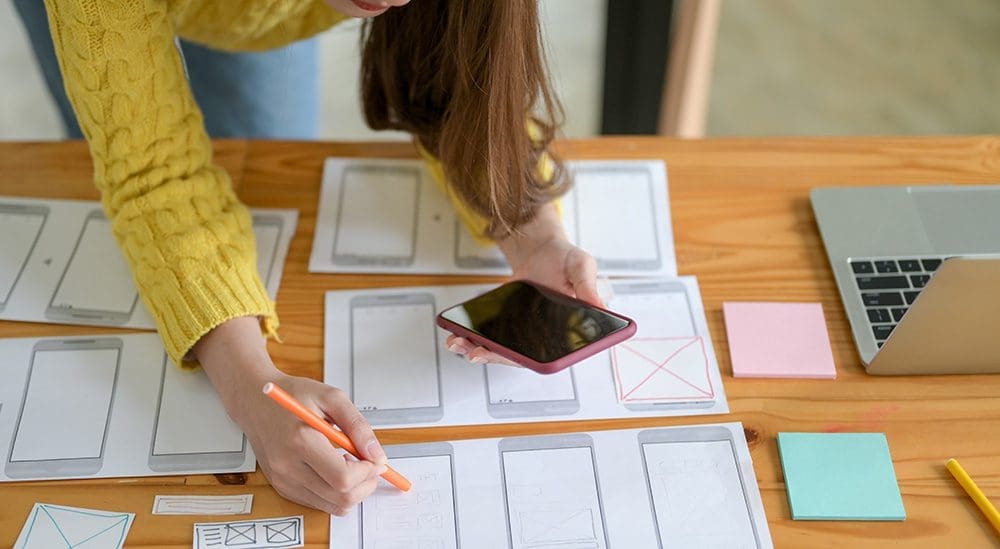 You probably have many apps on your phone but have you ever thought about creating one? App development involves the creation of mobile applications. It is a popular market for entrepreneurs with an expected growth of 13% between 2023 and 2023. Mobile apps offer many benefits for businesses including the ability to enhance their customer service. Apps can also provide customer insights and develop your brand.
By developing your own app, you will have more control over the user experience and security, resulting in fewer bugs. If you are an experienced app developer, this is a great way to make money. Key steps in app development include design, development, testing and launching the app. Many businesses will hire app developers to create products for them. It's important that you are proficient in this field before branding yourself as an app developer.
FAQs about app development
What programming languages do I need to learn for app development?
Java, Kotlin, Rust and Python are some of the most common programming languages for 2023.
How do I market my app?
Once you have developed the app, it will be time to market it. Start by using your own website and social media to promote it. Look out for guest blogging opportunities and use app store optimisation to set your app apart from the rest. If you are developing an app for a business, work with them to create a detailed marketing plan.
What are the most popular app categories?
With Google Play generating $37.3billion USD on gaming apps in 2021 alone, it's safe to say that it is one of the most popular app categories. Other popular apps include health and wellness, finance, online grocery shopping and education.
Idea 8: Blogging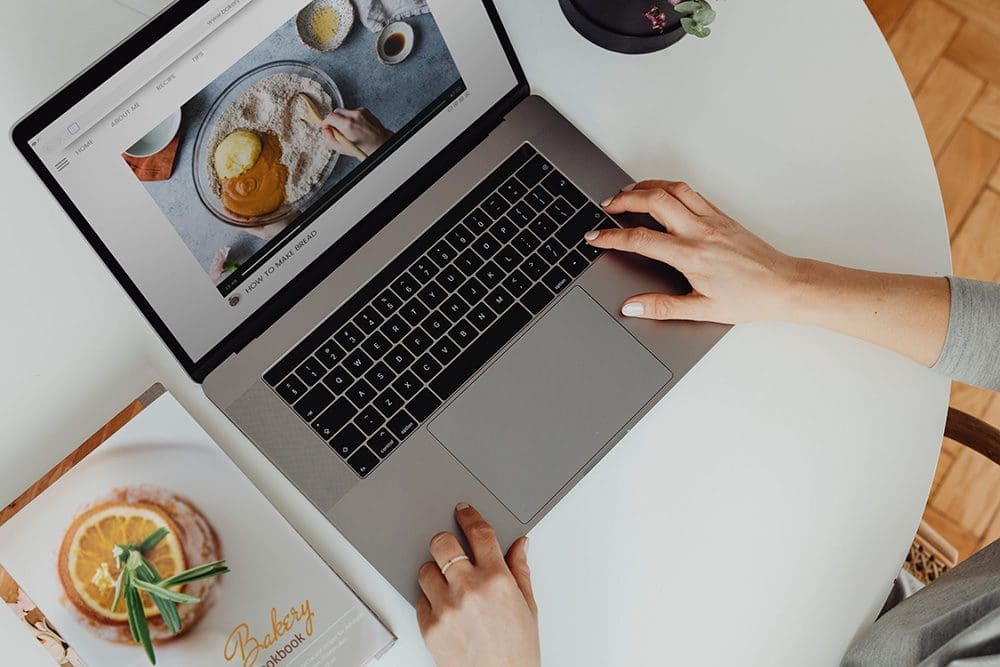 Whether you're traveling the world or raising kids, blogging is a great way for entrepreneurs to build their brand and make money online. Blogging is the simple act of recording your experiences, tips and knowledge through writing, photography or videos.
When it comes to stats, there are currently 600 million blogs available online with over half of the fortune top 500 companies having their own dedicated blogs. Readers love blogs because it introduces them to new places and ideas. For bloggers, it is a great way to grow your audience, make money and express yourself!
If you would like to monetize your blog, there are a few different options available. Sign up to an ad network like Adsense or Adthrive and they will place mostly targeted ads on your blog. Some ads are paid per view while others are paid per click. Affiliate marketing is another popular way to make money and involves partnering up with a company to promote their products or services through your blog. Sponsored posts or selling your own products and services are also great ways to make a profit from blogging.
To get started, set up a blog or vlog in something that interests you. Create social media platforms and share it to grow your audience. Choose a subject that inspires you and aim to provide useful tips and information.
FAQs about blogging
What topics are most popular for blogs?
The most popular blog categories are food, travel, health and fitness, fashion and lifestyle. Personal blogs, business blogs and parenting blogs are also highly sought after.
How do I monetize my blog?
The best way to monetize your blog is through tools such as affiliated marketing, ads and sponsored posts. You may also want to consider offering special subscription services or products such as online courses and ebooks.
What are the best ways to grow my blog audience?
With so many bloggers out there, it would be naive to forget the competition. Despite this, there are ways to attract and grow your audience. One of the most effective options is social media. Invest time into creating engaging social media accounts that capture the essence of your blog and encourage people to click it. Include beautiful images, fun videos and insightful information that will leave your audience wanting more. Guest blogs on other websites are also a great way to drive traffic.
Idea 9: Freelance Writing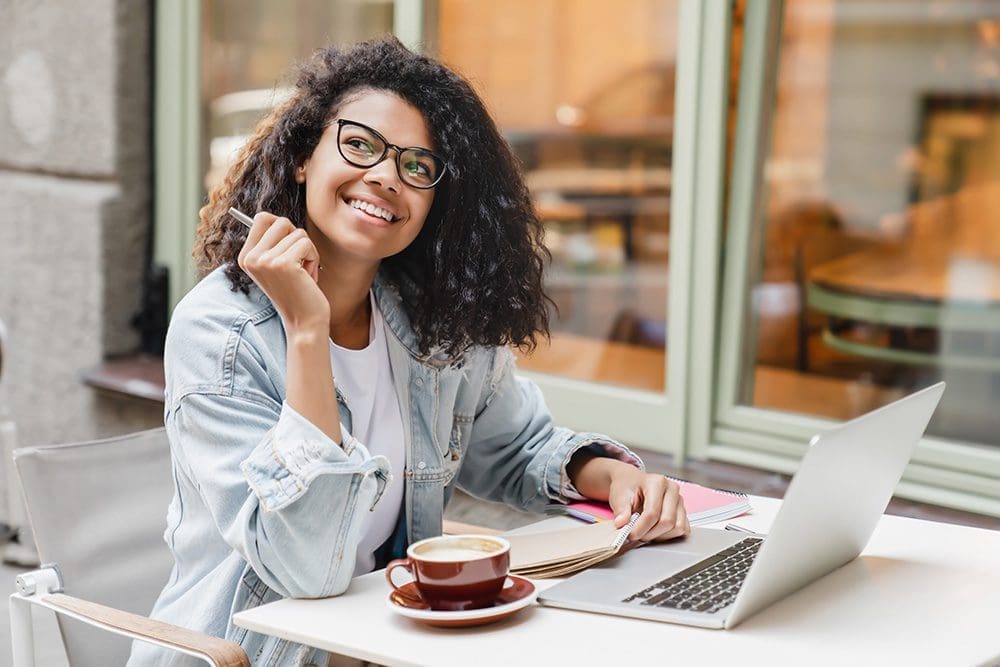 Journalism, copywriting, blogging and freelance writing comes in all shapes and sizes. Freelance writers are hired by businesses to take on a specific project. They can work for multiple employers at once and are often able to work remotely.
Freelance writers have the ability to work at their own pace, choosing jobs to suit their lifestyle. Sometimes, they have additional skills like digital marketing or technical writing. If you want to become a freelance writer, it is important that you find a specialism. Perhaps you are an experienced copywriter for the travel industry or maybe you are a technical writer in the science, medical or engineering industry.
Once you've found a niche that suits, sign up to a freelancing platform like Upwork, Fiverr or Freelancer. These platforms enable you to create a portfolio and apply for relevant jobs. They also manage payments, keeping everything you need in one place.
FAQs about freelance writing
What types of writing are most in demand for freelance writers?
Freelance writing roles are often varied so it's important to develop your skills. To give you an idea, many employers look for article writers, bloggers, copywriters, social media writers, proofreaders, ghostwriters and editors.
How do I price my freelance writing services?
Most writers will charge either per word or per project as a flat rate. It is also possible to charge per page or hour but some employers may prefer a flat rate. Do some research and quote confidently based on your skills, experience and the project itself.
Where can I find freelance writing opportunities?
The best place to start is on a freelancing platform like Upwork, Fiverr or Freelancer. While you may need to sift through some unappealing jobs, there are certainly some great opportunities available on these websites.
Idea 10: Affiliate Marketing
If you have a website, blog, social media platform or podcast with a good audience base, affiliate marketing is a great opportunity to make some extra cash. An affiliate marketer will share a product or service on their platform on behalf of a business or organization. The affiliate then receives commission for each purchase made via that link.
While it may take time to start earning money, affiliate marketing can provide a sufficient cash flow injection. It's also a great way for businesses to advertise their products and reach wider audiences.
As more and more companies realize the potential of affiliate marketing, there are lots of opportunities available. To ensure that you understand how affiliate marketing works, look out for courses to get your started. To become a successful affiliate marketer, focus on growing your audience and becoming recognized as an expert in your field. Once you are well established, choose products that you genuinely care about so that they relate to your audience. Review products and services that fit into your niche and stay on top of current trends.
FAQs about affiliate marketing
How do I find affiliate marketing programs to join?
Whether you're just starting out or you are already an experienced affiliate marketer, there are plenty of programs available. Some of the most popular programs for beginners include Amazon Affiliates, ClickBank, GiddyUp, Fiverr or Semhost.
How do I promote affiliate products?
Whether it's YouTube videos, reviews, blogs, podcasts or online courses, be sure to insert affiliate links into your content. You can also include them in your website banners and resource pages.
What are the best ways to track affiliate sales?
To find out how well your affiliate links are doing, you'll need a tracking program. Programs like Everflow provide graphs and data to show how well you're doing. Other popular programs include LinkTrust, AffTrack and Hitpath.
Conclusion
If you're first starting out, it's important to find a business idea that inspires you. If you run a business that unleashes your creativity, then you are more likely to last the journey. Creative business ideas will also boost your confidence and leave you feeling happier all round.
On top of that, it will help you stand out from other competitors and can help your work more efficiently.
It's also important that you become an expert in your field by building your credentials. Make sure that you are equipped with all the qualifications and knowledge you need before starting out. This will set you up for success and strengthen your reputation.
So, if you're thinking of becoming an entrepreneur, use this list as a diving board and jump head first in your next adventure.
Some more questions I get asked a lot about online business
What are some other online entrepreneurship ideas I can explore?
If the above ideas haven't inspired you yet, then there are plenty of other entrepreneurship ideas to spark your imagination. Other ideas include translation, online business coaching, website design, selling subscription boxes or publishing ebooks.
How do I identify a profitable online business idea?
Choose an industry that you are passionate about and research your market. Look for gaps in the market to find a profitable niche. Next, you'll want to undergo some thorough market research to determine product viability and assess the competition.
What are the biggest challenges of starting an online business?
Starting an online business is never easy but some common challenges include competition, finding unique selling points and growing your audience.
How much money do I need to start an online business?
The answer to this entirely depends on what your business idea is. For example, setting up a blog will be far cheaper than an ecommerce business. Once you have chosen your business idea, undertake some research to determine the initial startup costs.
How long does it take to start and grow an online business?
Again, it totally depends on what your business idea is and how much experience you have. If you need to hone your skills or get a qualification, then it could take anything from a few months to a few years. If, however, you already have the skills behind you, it may only take a few weeks.
Whatever stage you are at, it's important not to rush into it. To be a successful entrepreneur, you will want a detailed business plan, a good quality website and solid marketing materials. Allow some time to develop these in order to build your brand and attract your target audience.
Share on Pinterest