Exactly 3 years ago, I quit my corporate job to start The Wanderlover and become an online entrepreneur. I learned early on in my career that the cubicle life is not for everyone… and that's completely ok! For me, I saw breaking the 9 to 5 mundane job and being able to travel the world, share my message, help other entrepreneurs, with all the financial freedom at the palm of your hands as challenging, exciting, and one big adventure.
I wanted to live abroad full time, spend months on other continents, learn new languages, surf, kitesurf, and work from wherever there is wi-fi. I wanted to experience life all 52 weeks out of the year, not just 2 weeks from accrued PTO, to just go back to sitting in a cubicle waiting to do it again next year.
A lot of it was mindset and believing I could do it, and a lot of it was also having clarity knowing exactly what I wanted and how I could sustain this lifestyle. If you are curious how to live your best life, take advantage of the digital age we are in, and leverage the tons of top online business ideas that allow you to become an online entrepreneur.
Since then, I have built The Wanderlover to a community of over 100,000 around the world, encouraging everyone to take risks, travel, and find freedom through entrepreneurship, and it all started with a single step. There are SO MANY ways and opportunities you can make money from your laptop nowadays, and my clients come to me from various backgrounds starting businesses in various niches. Anyone can do it!
After years of experience and full-time travel, the following are online business ideas that either I have started, helped my clients start, or personally work with remotely on a consistent basis. Let's get started!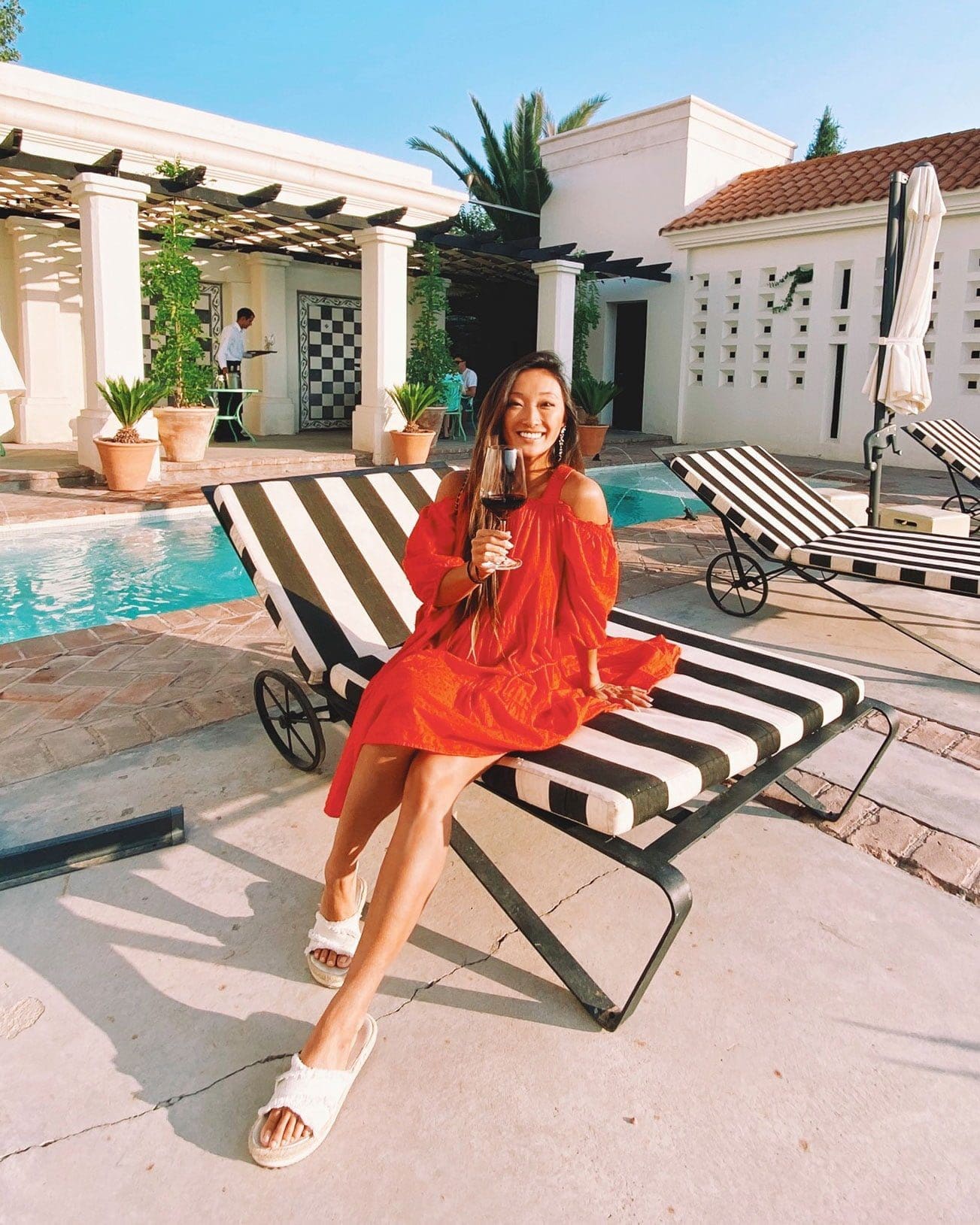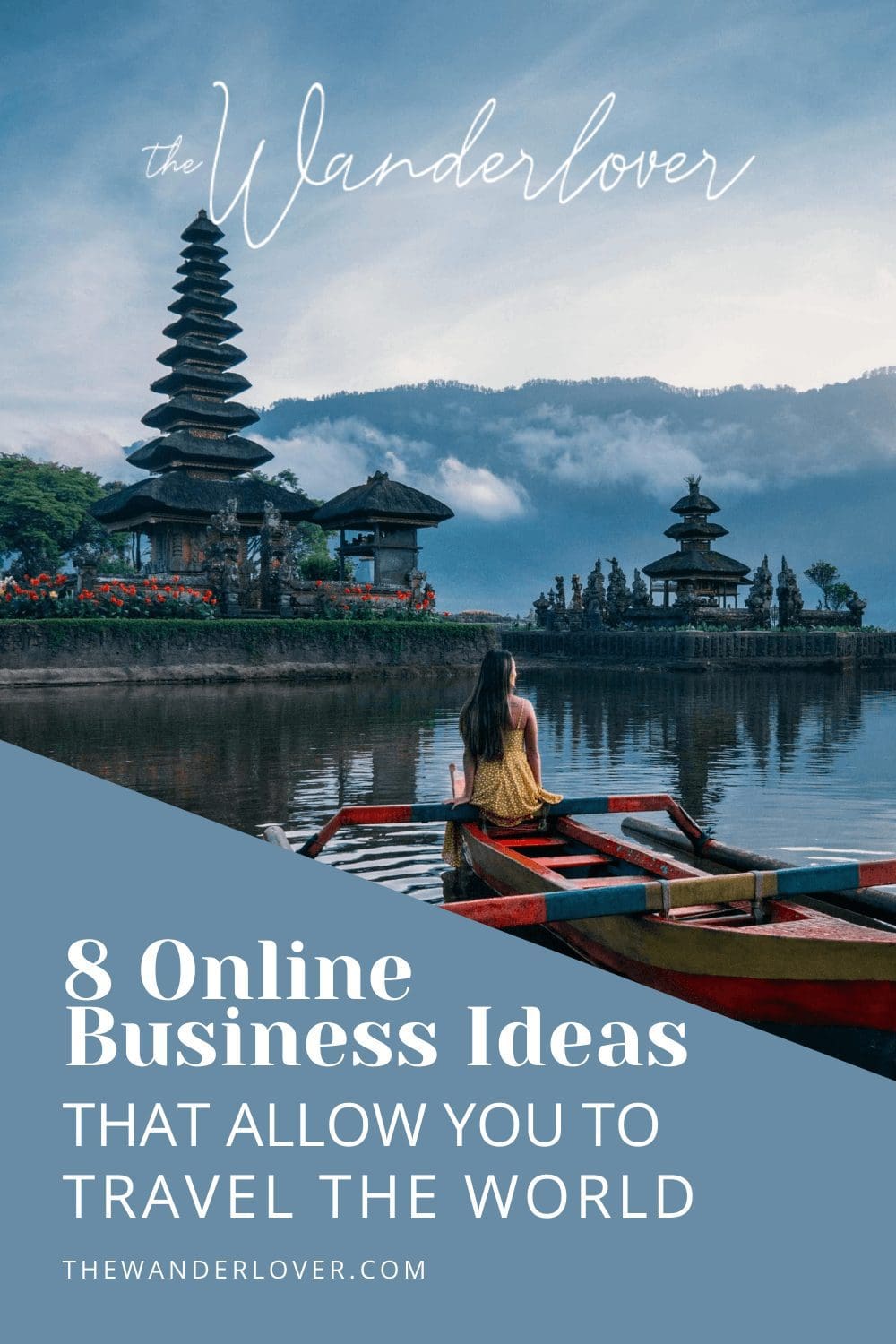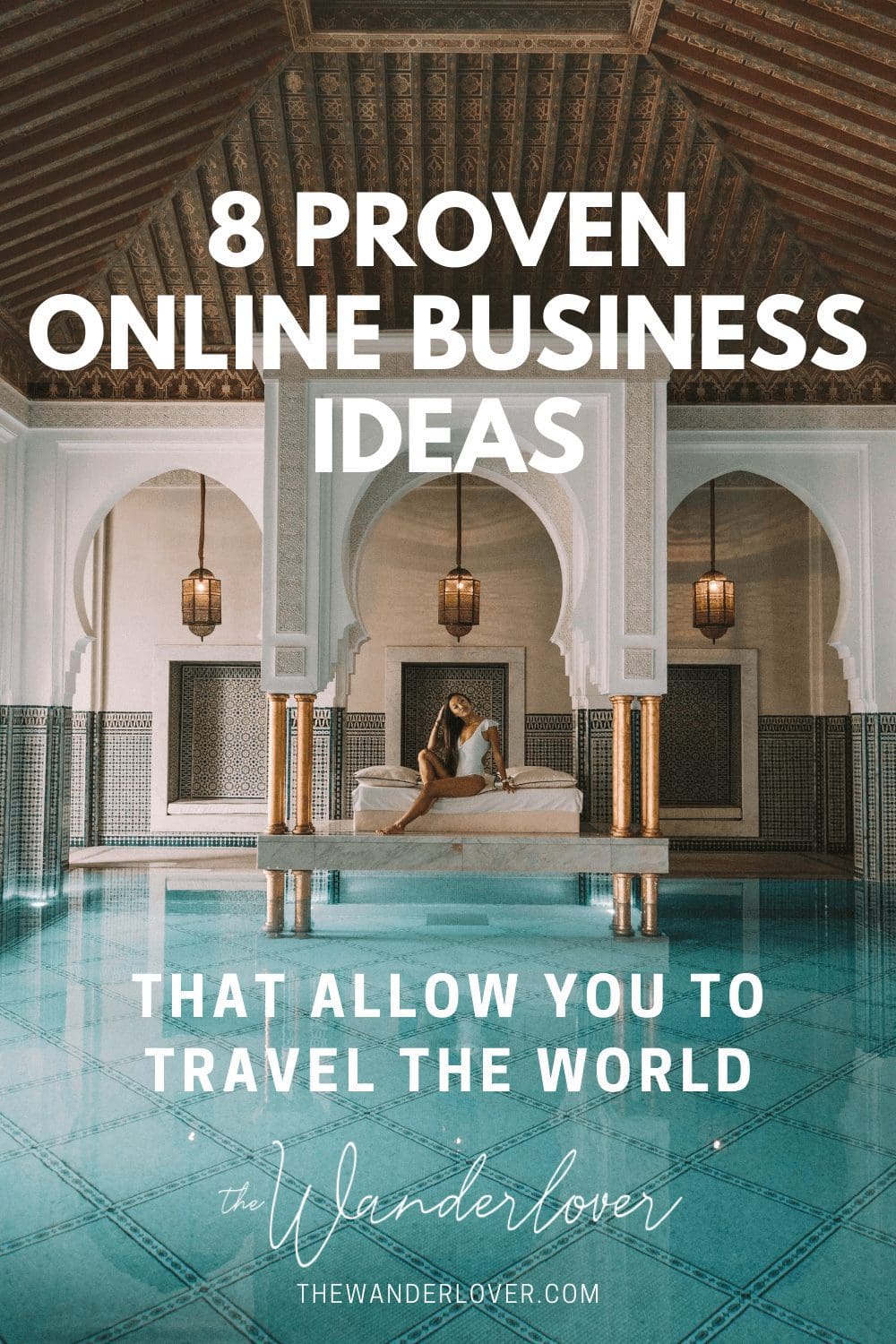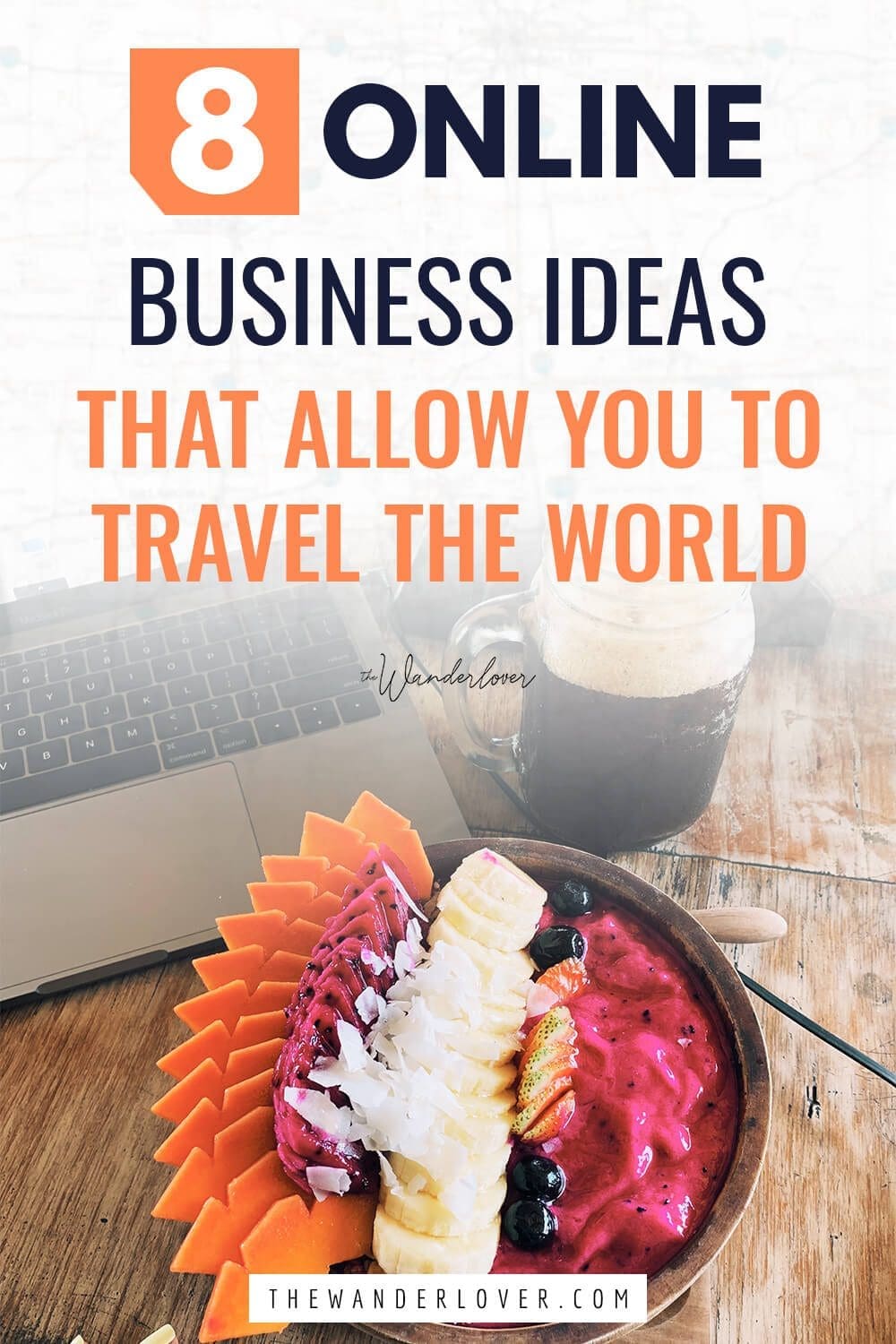 Starting a blog is a great way to begin your entrepreneurship journey. It forces you to decide who you are, what your niche is, and who your ideal audience is. It also forces to you learn about what works, what doesn't, and how to allocate your time. For example, there is no point spending all your time writing articles if they are not ranking or SEO optimized or if no one is seeing them and they're not being promoted.
You can showcase your work, your story, your products, and services. It's also a great way to start earning (passive) income online, and the best part is there is no limit on how much you can earn. If you're diligent in posting quality content and driving traffic, you can be making six figures or more.
Starting a blog does take time to get started, and content planning in advance. There's also a learning curve in terms of learning how to drive traffic, network, and increase your rankings, but it's all worth it in the end.
If you're interested in starting a blog, you can check out How to Start A Travel Blog here where I walk you through the process step by step.
2. Social Media Influencer
While I was working my corporate job, all I wanted to do was become a social media influencer as I was scrolling through Instagram in my cubicle. I wanted to learn how to create amazing photo and video content, grow my following, learn to negotiate and work with travel brands, and build products and services around my brand… So I learned everything I could, practiced, pitched, networked, and spent countless hours on social media every day to get there.
Because of my love for travel, I wanted to help others find the freedom and be able to travel the world as well. Becoming an influencer is one of the ways you can do so.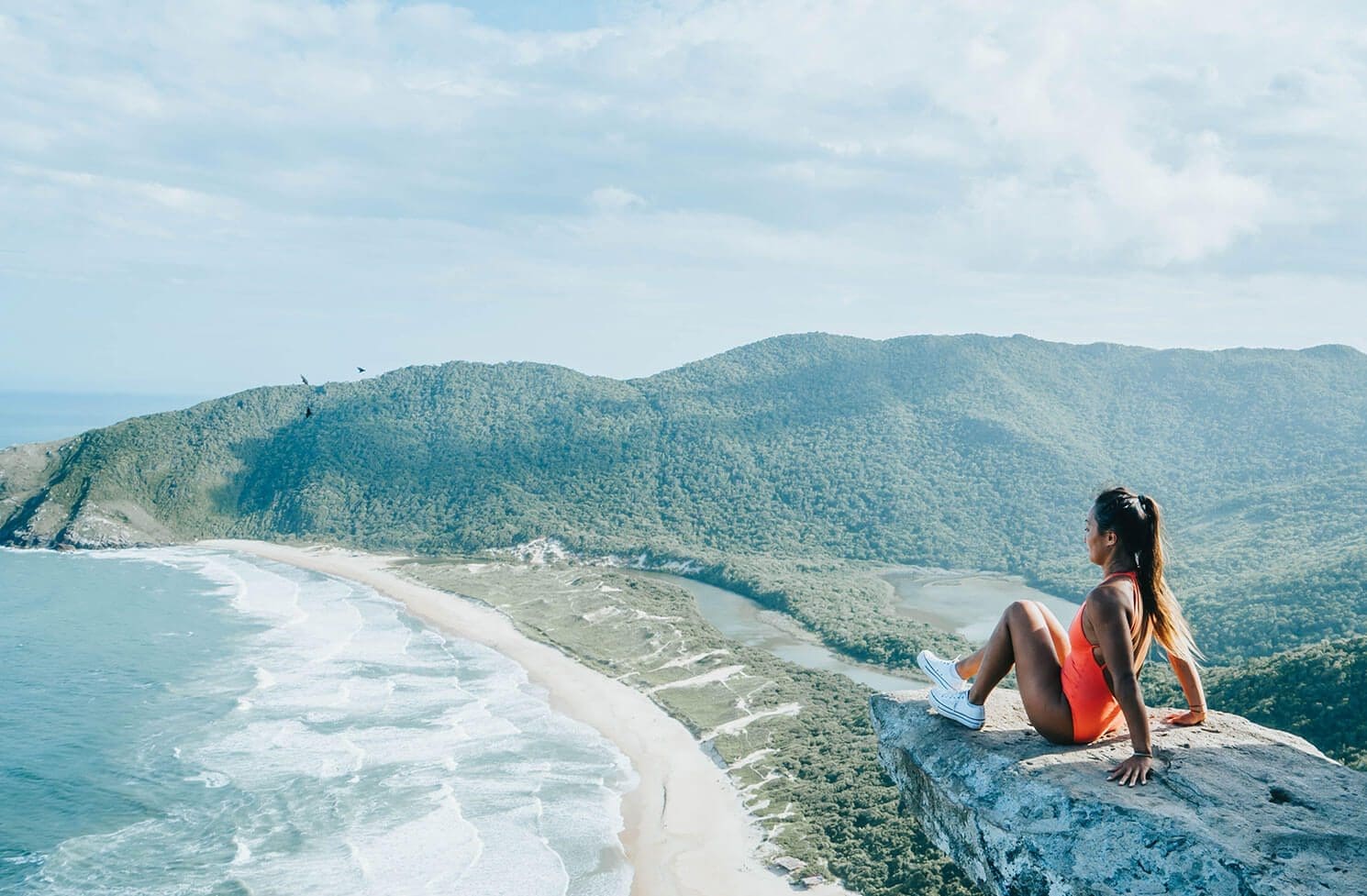 3. eCommerce & Digital Products
I started my own online dropshipping company while I was working my corporate job. It was my first taste of making money online, without having to rely on my corporate salary. The eCommerce world is incredibly fast-growing, and there is always room for people to join in at any time.
You can set up your own online store, selling things you have personally created or establishing a dropshipping platform. Dropshipping is where you market products that you don't hold inventory for, and when someone buys, the dropshipping company fulfills and ships out the item directly to your customer. As long as you market well and have a secure supply chain, you can make sales anywhere in the world.
4. Online Coaching & Consulting
Think about your past, your experience, and who you are capable of helping. People from all over the world seek out coaching and consulting on any topic. I've helped clients who were coaches who helped from relationships to taxes to wellness to business.
As an online coach or consultant, you are able to build your brand while offering 1:1 or group programs. This is an excellent way to take your work with you when you travel.
If this sounds like something you want to build for yourself, I offer business coaching for entrepreneurs who want to create, build, and scale their brand. If you would like to set up a call, fill out this form and we will get back to you!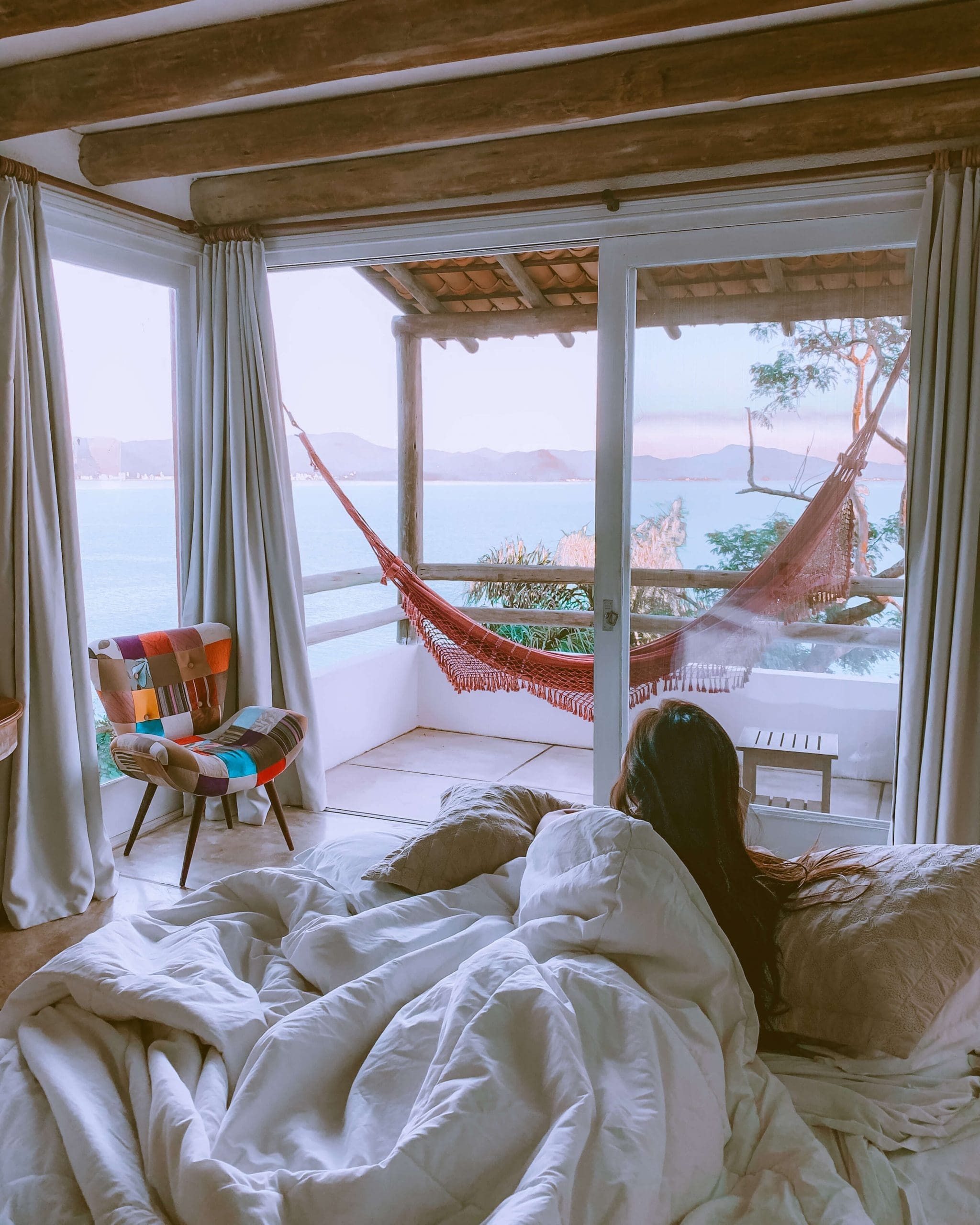 Ok next are social media managers! Did you know that many businesses that appear all the time on various platforms are probably not creating or posting the content themselves? Many outsource their online presence to Social Media Managers, and you can become one too. And almost every company nowadays has a social media presence! You would be representing a company that hires to post content across their social channels, showcasing their brand, and driving traffic.
Start with creating a portfolio of skills, browse Instagram and Facebook groups for available opportunities, design a rate card, and you're ready to do this from anywhere in the world!
I have countless friends who live a location-independent lifestyle as freelancers, and I've consistently hired freelancers from around the world to help out The Wanderlover remotely. You can freelance in so many categories, from graphic design copywriting, UX design, IT services… just look on websites like Fiverr! If you have a particular skill, monetize it! You can sell on your own time, at your own rates, and on your own schedule. This takes the least amount of time to get off the ground.
To learn the ins and outs of creating your own business that stands out from the rest and consistently attracts leads, check out Wanderlover Business Academy.
Next, we have virtual assistants, and they are my favorite people to hire because they make life so much easier! As a virtual assistant, you can really do anything that you are comfortable with and work for whomever you would like to. You can do things such as data entry, calendar scheduling, travel arranging, making phone calls, and managing email accounts. In the end, as long as you and the business you assist are on the same page, this is a top online business idea to consider.
Lastly, for all you creatives out there, a creative agency could be the perfect fit for you! From web designers, photographers, brand designers, take your talents (or learn them online) and turn it into your own agency. Everyone, from solopreneurs to large corporations pay creative agencies to market their business!
TIP: I work closely with Fern Colab for all my web design, branding, and content creation needs. Check them out!
Want to become an online entrepreneur? This is the ultimate self-employment to reach financial freedom and location independence. I cannot stress enough how starting my own path has changed my life, and I want to help as many people as I can do the same.
Back in the day before the internet, working from anywhere in the world was almost non-existent. Our parents, professors, and employers simply didn't have the resources or technology to carry a laptop, have financial freedom, and travel the world all at the same time. But now, that's clearly not the case anymore, and you must capitalize on this opportunity if you crave the same freedom.
With the power of the internet, you can break free from your 9 to 5 life, fulfill your travel cravings, all while scaling your profitable business.
If you are ready to build yourself up within any of these top online business ideas, get ready to see just how much more there is to life than what traditional society says. You have what it takes, and I'm here to support you every step of the way.
YOU CAN DO IT ✧
Lots of love,
Danielle

P.S. If you are ready to design your freedom-based lifestyle and need some extra guidance and support, we offer courses and programs to get you where you want to be. Fill out this form if you're interested and we'll set up a time to chat!
Want more business tips & travel inspo delivered straight to your inbox? Sign up for the newsletter!