Introduction
If you're trying to get your online business off the ground, a mentor is a great place to start. From budgeting to time management, experienced mentors can give you essential tools to set your business up for success. Maybe you need help with making a business plan or perhaps you're struggling to achieve a work-life balance. Whatever it is, your mentor will offer support, skills, knowledge, and encouragement to guide you through.
If you've decided to use a mentor, you'll want to find one that aligns with your own values and expertise. Each mentor comes with their own set of traits so it's important to understand what you need. In order to help you find the right fit for your business, we have rounded up some of the most important traits and skills to look out for.
Competence and Expertise
Successful business mentors are usually highly experienced individuals with their own set of expertise. In fact, competence and expertise are arguably two of the most important traits to look out for in an online business mentor. Someone who is competent in their role will be able to use their own lived experiences, skills and industry knowledge to support you on your entrepreneurial journey.
Business Experience
Mentors with business experience have all been there and understand exactly what you are going through. They should be experts in their field and demonstrate an in-depth understanding of your industry, market and customer base. They will have a genuine understanding of the challenges you face and will use this to help you prepare and develop. When looking for a mentor, it's important that you find someone who can demonstrate these traits.
Look for mentors who are successful entrepreneurs themselves. Not only will they be able to help with important skills such as budgeting, marketing, and negotiating contracts, but they will also have plenty of empathy. Mentors who use empathy to support their mentees tend to offer a more empowering experience that will leave you feeling confident, respected, and well-supported.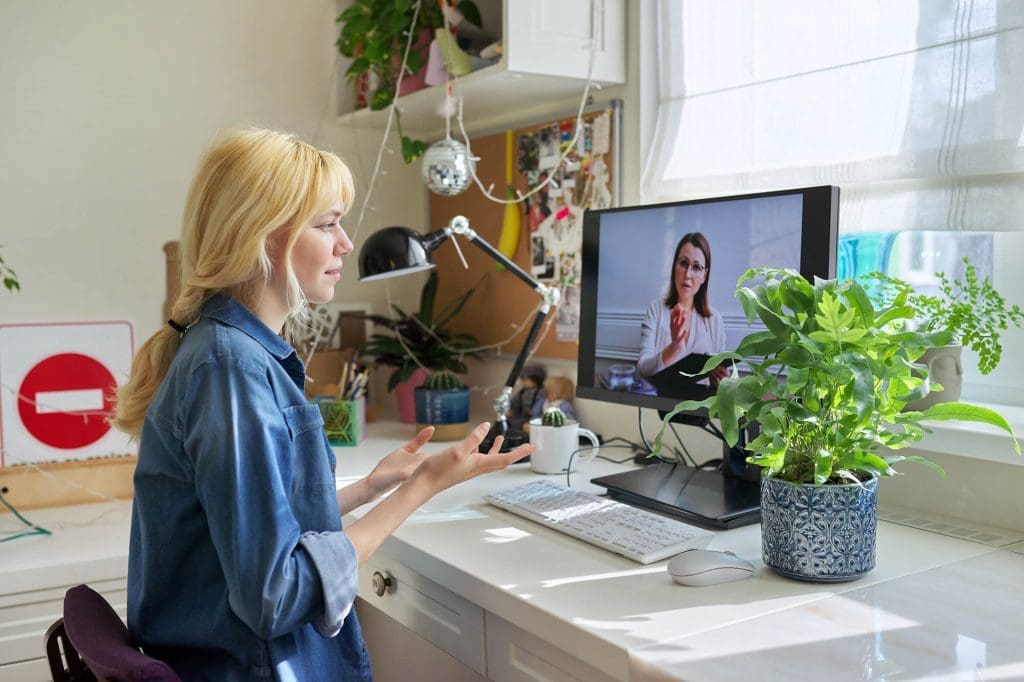 Digital Skills
If you need help with digital marketing, e-commerce, or social media, look out for a mentor with proficient digital skills. Digital skills are essential for any online business as they can grow your audience and enhance your marketing plan. If you don't have much digital experience, these tasks can often become time-consuming. An experienced online business mentor will offer useful insights, resources, tools, and tips for improving your own digital skills.
They can also provide time-saving solutions and show you how to develop a successful digital marketing plan. Some mentors may even offer or recommend courses that are specifically dedicated to developing your skills.
Industry Knowledge
While we already know the importance of finding an experienced business mentor, the same also goes for industry knowledge. Ideally, you will work with a mentor who knows your industry inside out. This way they can provide relevant information to boost your confidence and develop your skills.
Mentors who demonstrate a deep knowledge of the industry and its ecosystem can help grow your audience, connect with potential collaborators, and even seek relevant funding applications. They will often come with their own network of useful contacts and may be willing to introduce you to their circles. With a thorough understanding of the current market, they can offer advice on how to get started and how to set your business apart from the rest.
Communication and Collaboration
For a business mentor to be successful, they will need excellent communication skills. A good business mentor will focus on your personal journey by listening to what you have to say. They will provide time for reflection and offer constructive feedback to challenge you along the way.
As an entrepreneur, you'll also want to find a mentor who values collaboration by providing you with industry contacts and tips for networking. These skills will effectively improve your own communication and collaboration, two essential tools for any online business owner.
Active Listening
While mentors will often have a lot to say, they should also be good listeners. They will demonstrate empathy, patience, and the ability to understand your needs and goals. You may be able to test out these skills during your initial interaction. Some mentors may offer a quick no obligation chat to give you a taste of their services. During this time, you can assess their listening skills.
A good mentor will be fully engaged in what you have to say and engage in the conversation. They will ask useful questions, reflect on your answers and give you time to think and process the information. If you find that the mentor does not seem interested, talks about themselves too much, or becomes easily distracted, it is best to steer clear.
Constructive Feedback
An experienced business mentor will be well-rehearsed in giving and receiving constructive feedback. Feedback can often be difficult for entrepreneurs to obtain, especially if they work alone. Seeking the advice of a business mentor is a great way to receive honest feedback.
Constructive feedback provides us with a fresh perspective, conjuring up new thoughts and ideas. A good business mentor will provide feedback at the end of every session, along with a set of goals to work on. Honest feedback should never feel offensive or judgemental. Instead, your mentor should offer supportive coaching throughout your journey together.
Collaboration and Networking
While collaboration and networking are two skills that every online business owner should have under their belts, they are also very difficult to acquire. Collaborating on projects with other like-minded individuals and businesses is an effective way to grow your reach and develop new skills. Likewise, networking can open new opportunities, business partners, and clients.
Any experienced mentor will certainly know the importance of networking and collaboration. They will have spent years developing strong relationships within the industry and should be willing to share their contacts, resources, and experiences.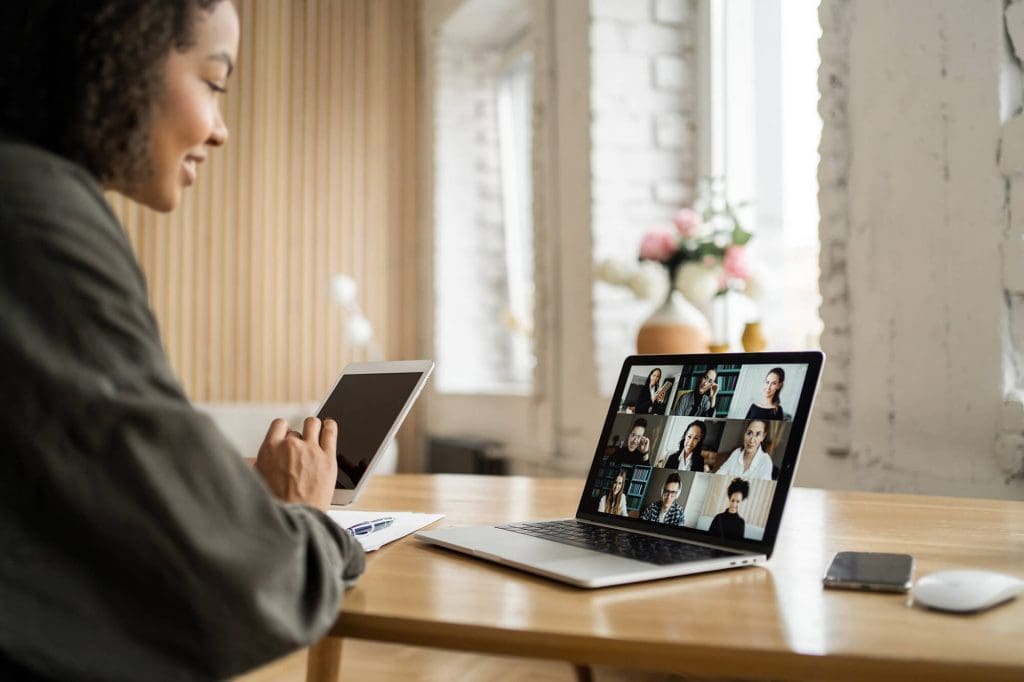 Some mentors may offer networking opportunities through webinars or events. They may invite you into their circle or introduce you to relevant people. Some mentors will also provide essential networking techniques to boost your confidence and broaden your toolkit.
Leadership and Mentoring
An online mentor with experience in the industry will demonstrate strong leadership skills that they can pass on to you. Here are some key leadership skills to consider when looking for an online mentor.
Vision and Strategy
Business strategies include a clear vision for your entire organization. It will provide your business with direction and enable you to make informed decisions. If you have employees or collaborators, a well-defined business strategy will help you work towards the same goals as a team. A strategy is also a vital asset for funding applications and other networking opportunities.
An experienced mentor will know exactly what it takes to create a detailed business strategy. They will help you identify and develop a mission and vision for your business. Rather than trying to mold your business into something else, they will focus on a strategy that's specifically designed to your needs, skills, and talents. They will help you set goals and create a roadmap by asking key questions and providing useful resources.
If you already have a business strategy in place, a skilled mentor will review it and ensure that it remains relevant for your business. If you are just starting out on your entrepreneurial journey, this skill will be particularly valuable.
Empowerment and Accountability
Running an online business can be challenging and it is easy to feel like you are failing. A good mentor can empower us to keep going and provide a newfound sense of self-confidence. Through their own experiences and expertise, they will inspire and motivate you to take action.
A good mentor will also hold you accountable for your own choices. Accountability is an invaluable trait that requires us to dig deeper and take responsibility for day-to-day operations, results, and outcomes. This type of mindset improves our overall performance and sets a great example for employees and collaborators.
Lifelong Learning
While an online mentor is a great choice for your current business endeavors, they can also offer learning opportunities that will last a lifetime. Experienced mentors will provide key skills like leadership, time management, public speaking, self-reflection, resilience, and problem-solving. They will prepare you for a career in business, setting you up for success throughout your entrepreneurial journey. A good mentor will demonstrate a commitment to your personal and professional growth, equipping you with resources and tools to set you up for the future. They will constantly strive to learn and share new insights along the way.
Conclusion
Choosing an online business mentor can be a difficult task, especially with so many options available. Look out for business mentors with traits that match your own interests and skills. It's vital that your mentor is highly experienced in your desired industry so that they can provide relevant guidance and information. Consider what you need help with. Maybe you are struggling with digital marketing or expanding your network. Find someone who specializes in these skills to help you learn and develop.
Remember, a good online business mentor will focus on you and your entrepreneurial journey. Rather than trying to change you, they will offer useful guidance to achieve your desired outcomes and grow your business. They will also be available to answer questions and provide advice outside of your scheduled sessions.
Take the time to find a mentor that resonates with you. Do your research and take your time.
Resources:
https://www.thebalancemoney.com/qualities-of-a-good-mentor-1986663