Ready to attract more clients and learn how to use Instagram™ to grow your business?
THE ULTIMATE BRANDING & CLIENT ATTRACTION GUIDE
If you're a small business owner, influencer, coach or creative looking to scale your influence and income using Instagram…
this is for you!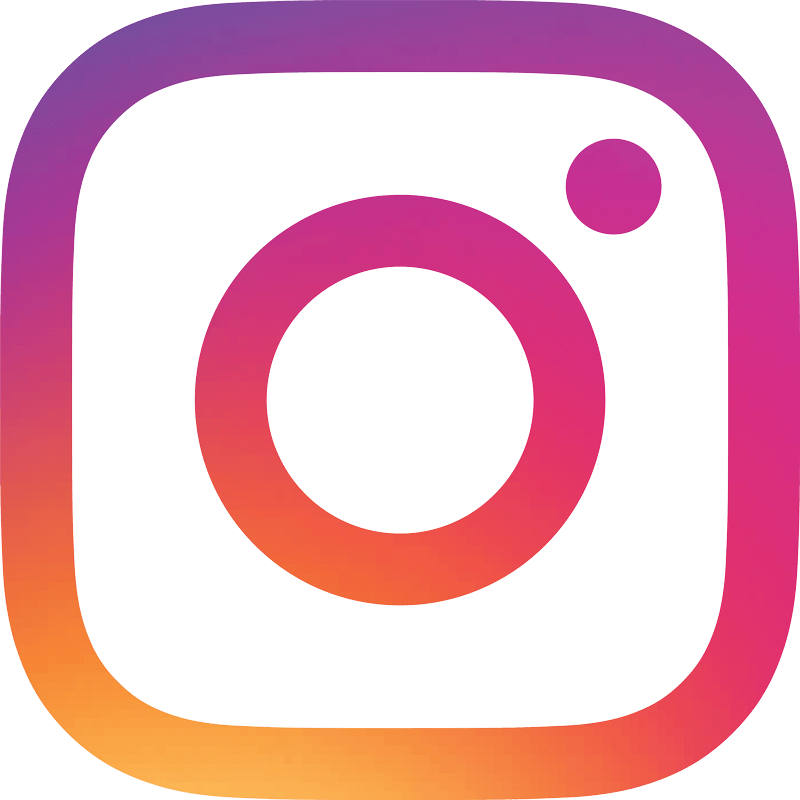 LET'S MAKE INSTAGRAM
™

FUN & PROFITABLE
Raise your hand if…
(actually raise it, no one's watching!)
?You spend SO. MUCH. TIME. trying to create content for Instagram, and just cannot stay consistent.
?You are struggling to be visible. Only a few DMs a week has become your normal.
?You're not reaching your target audience, dream clients and customers are NOT interacting with your page.
?You're not sure HOW to show up on Instagram for your business, or even WHO to show up as.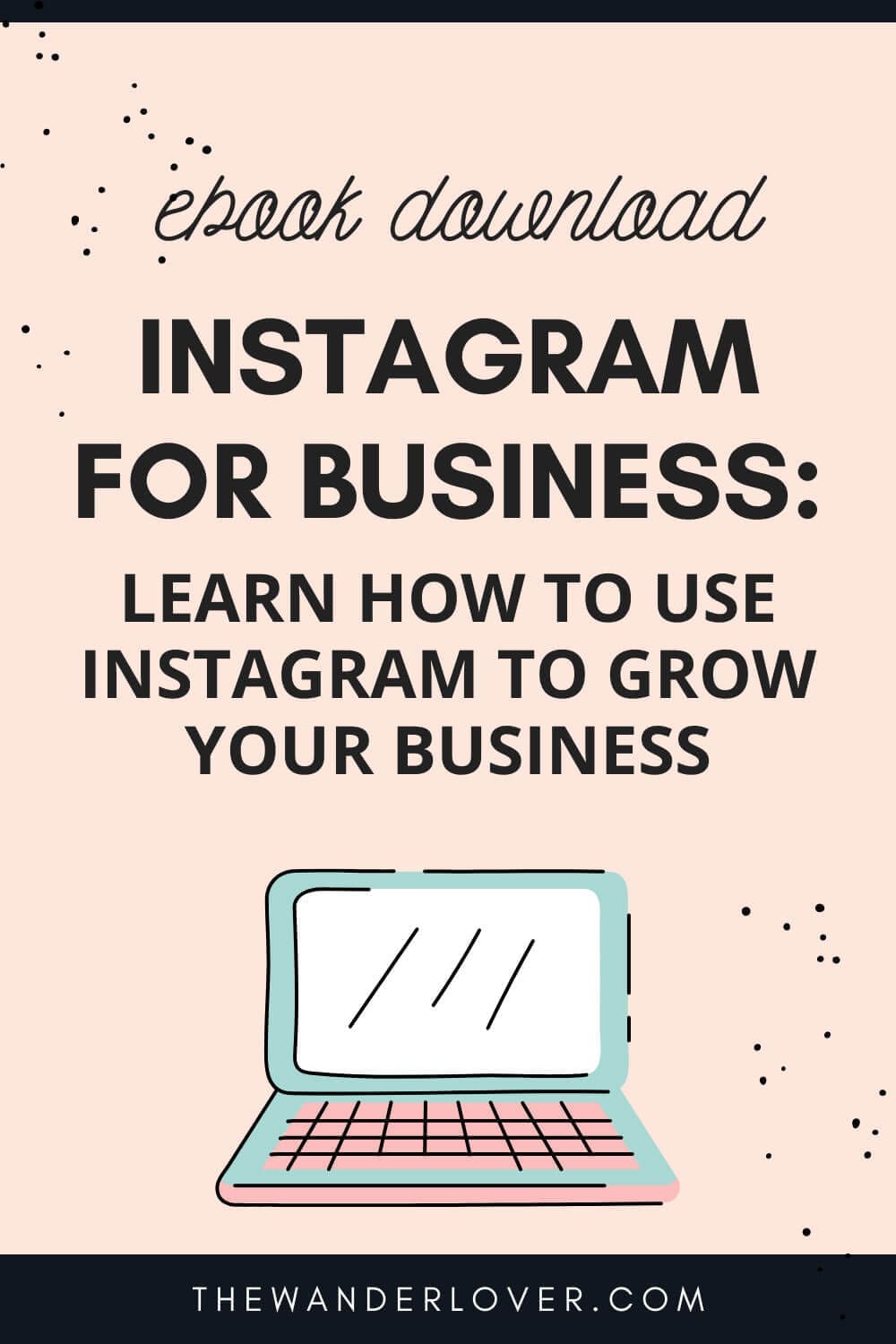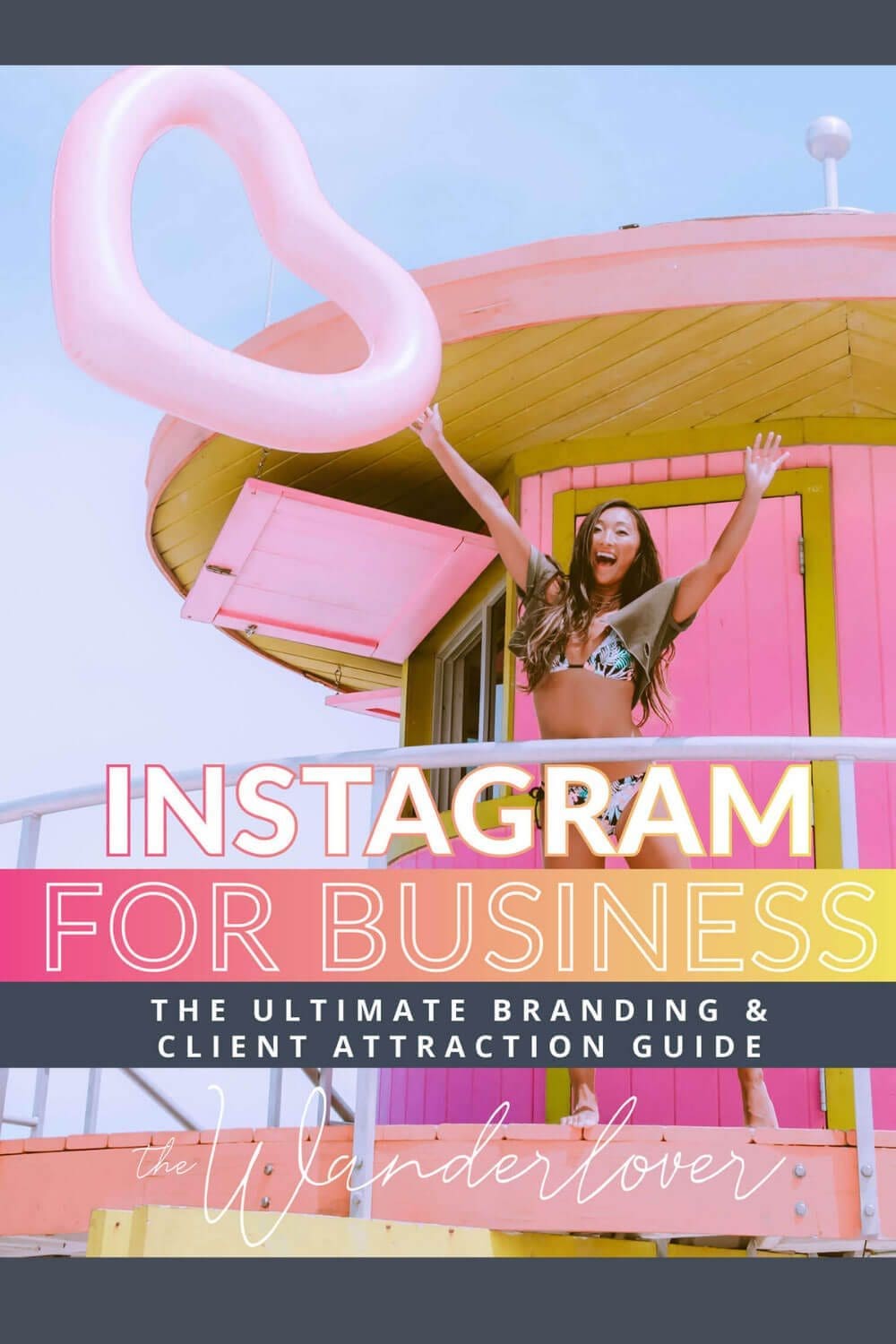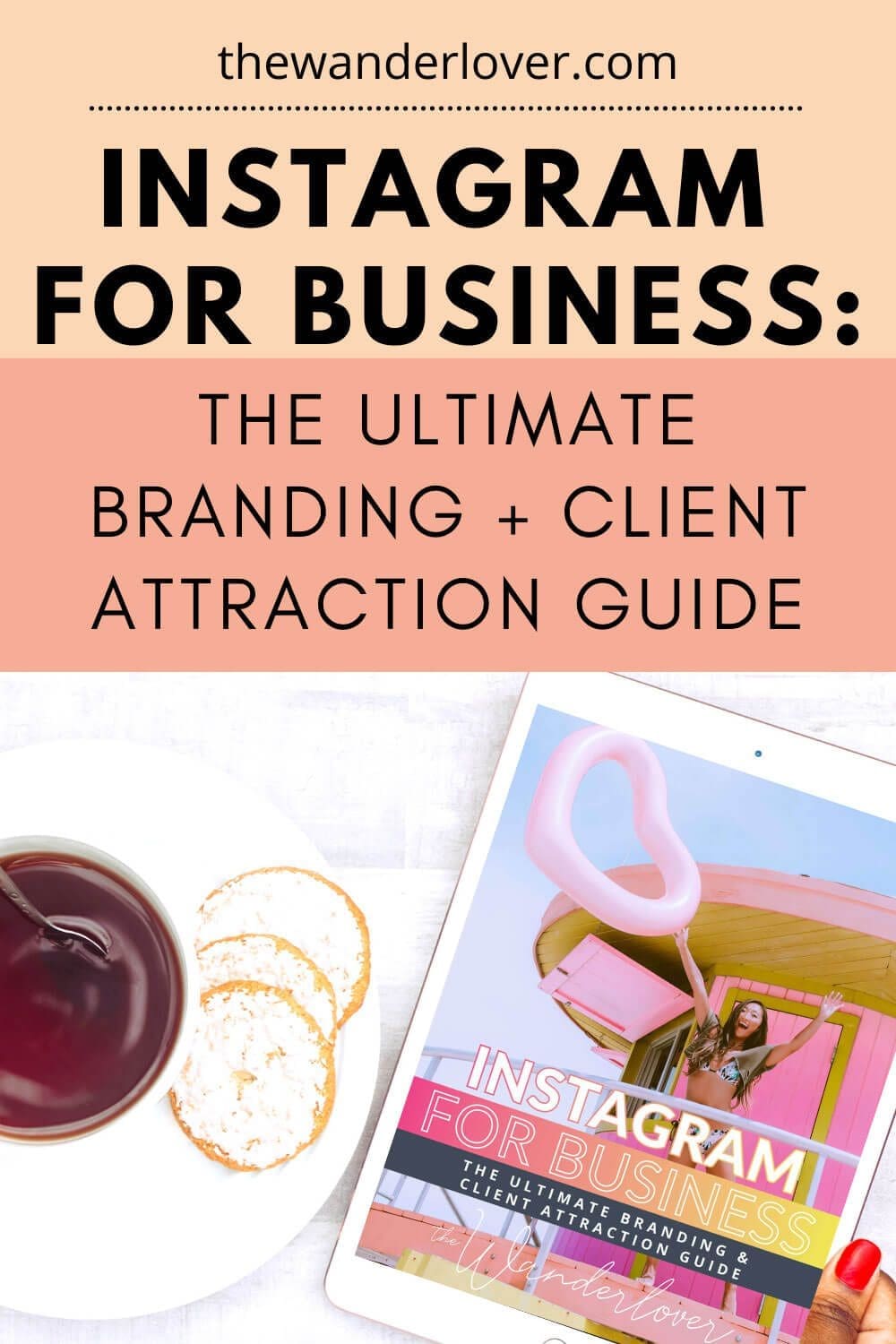 I'm here to teach you how to make Instagram
™

seamless and sustainable!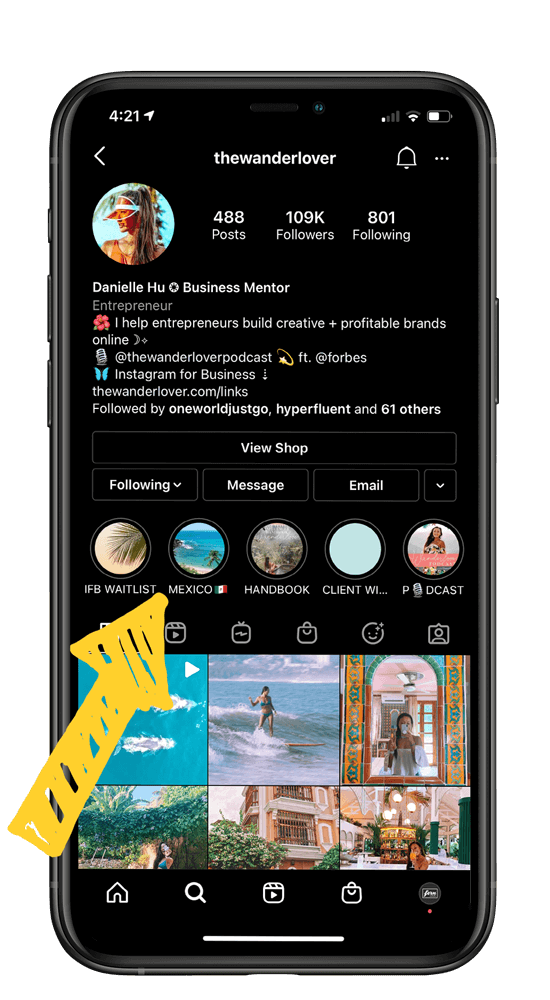 Loaded with tips, how to's and challenges
So you know exactly what to work on, what to change, and it makes content creation seamless! Say hello to a fun and active experience on Instagram every single day, and have new leads rolling in effortlessly!
?  Every new audience member hits FOLLOW as soon as they land on your page
?  You are in flow with content creation, knowing exactly what to create and post. Seamlessly on-brand.
? You are confident in front of the camera, having conversations with your ideal clients and customers
? You understand the ins and outs of Instagram™ features, and are savvy enough to know how to implement new ones to your advantage!
?  You wake up every morning with new DMs from people who would love to work with you and purchase your offers!
There are people using Instagram
™

the wrong way, with no visibility. Don't waste your time and effort!
Learn how to repurpose content and all the apps I use for a seamless and fun experience
Tips from 5+ years of using Instagram for business as a dropshipper, content creator, and business coach. Fun and profitable!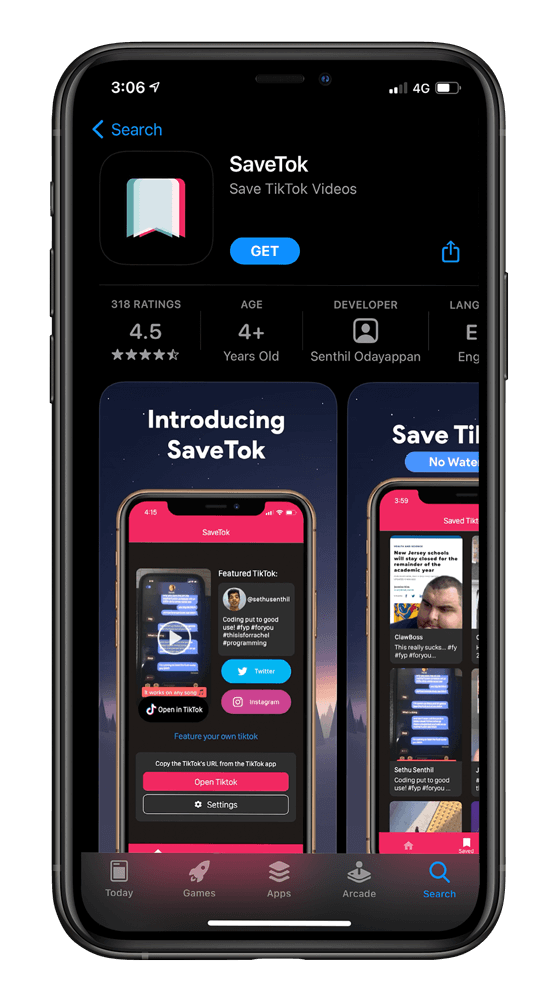 account growth = more sales
This book was so informative, it will DEFINITELY help anyone that's starting their own business on Instagram. Danielle helps you with branding, style, and so many ways to monetize. She teaches you what is important on the app to help your account grow instantly and make more sales. Thank you so much for writing this book!
– Christina, Food Blogger
Chapter 1: Instagram™ Basics
✧ Every single feature explained for you to implement. AR Effects ✅ Live Videos ✅ Reels ✅
Chapter 2: Branding for Business
✧ From a personal Instagram to a business: we are about to skyrocket our impact and income
Chapter 3: Profile & Content Optimization
✧ Things wrong with your profile and what to do RIGHT NOW to optimize for client + customer attraction
Chapter 4: Let's Audit Your Online Business
✧ We go through the 4-step methodology I use with my private clients to self-audit your business for success
Chapter 5: Client Attraction: Know, Like, Trust
✧ Learn how to show up authentically and have your DMs flowing with new messages
Chapter 6: Monetize Your Instagram Account
✧ Ways you can make money with your Instagram right now… and new ways you probably have never thought of!
✧ Learn how to use one of the most powerful tools in online Marketing, and how to have them run on autopilot
Chapter 8: Other platforms
✧ Other platforms you have to be on TODAY, and which one is the best for you!
Chapter 9: additional resources
✧ So you feel guided every step of the way. You got this!
+ Fear of live videos? Peep my workflow of how I prepare to go live!
+ Behind the scenes of one of my most successful Facebook™ Ads campaigns
+ List of apps I use on a daily basis for Instagram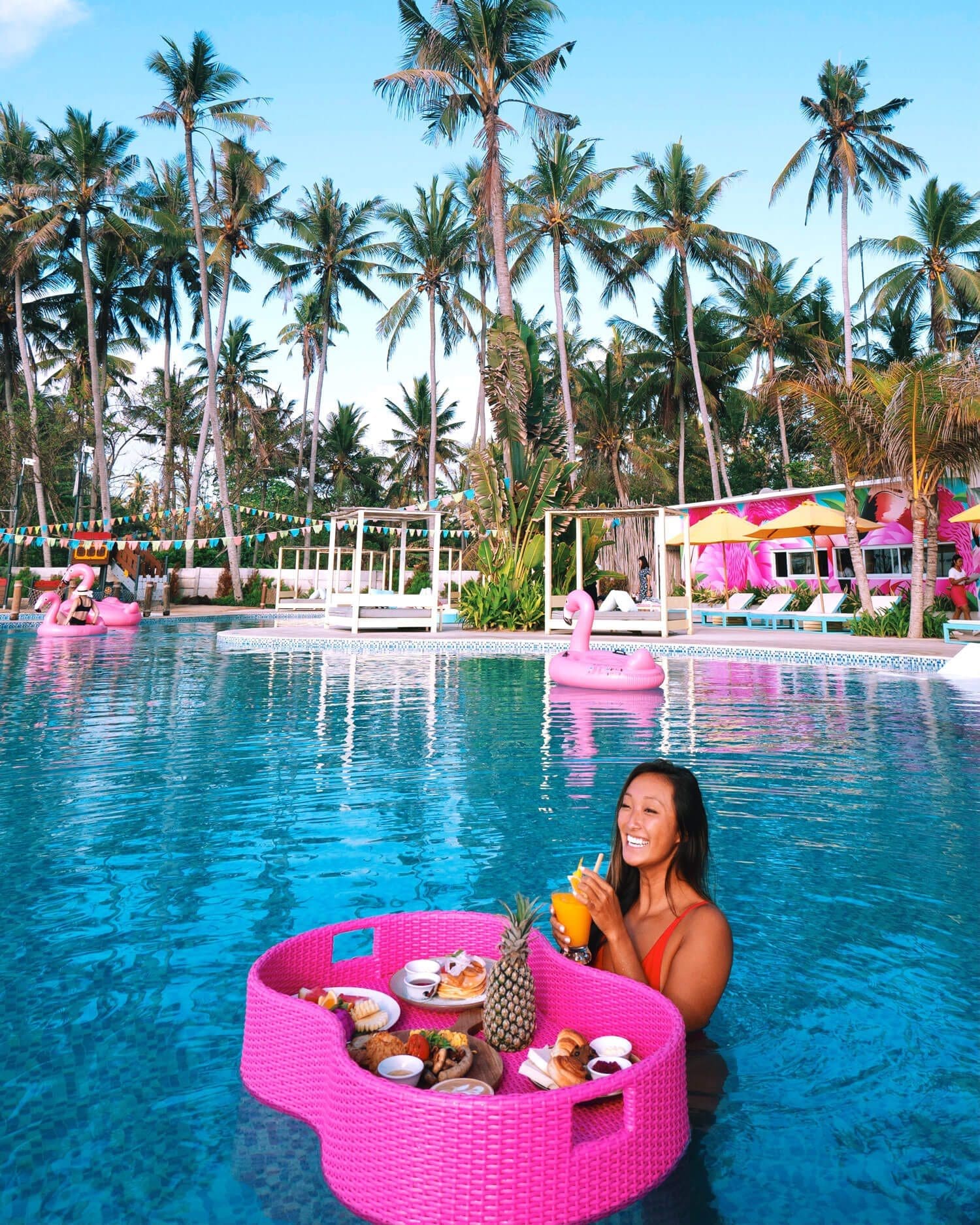 Hi! I'm Danielle
I'm a Forbes-featured international business mentor, social media expert, full-time traveler, and founder of The Wanderlover. My mission is to inspire and help people achieve time freedom, location freedom, and financial freedom through entrepreneurship.
Starting my Instagram changed my life & I will help you every step of the way to transform yours. Are you ready?
✧ 9 Chapters from A-Z ($50 Value)
✧ Self-Audit Business Strategy ($30 value)
✧ My best performing lead generation campaign ($100 value)
✧  Sample work flow for you to implement ($30 value)
✧ List of Apps I use ($50 value)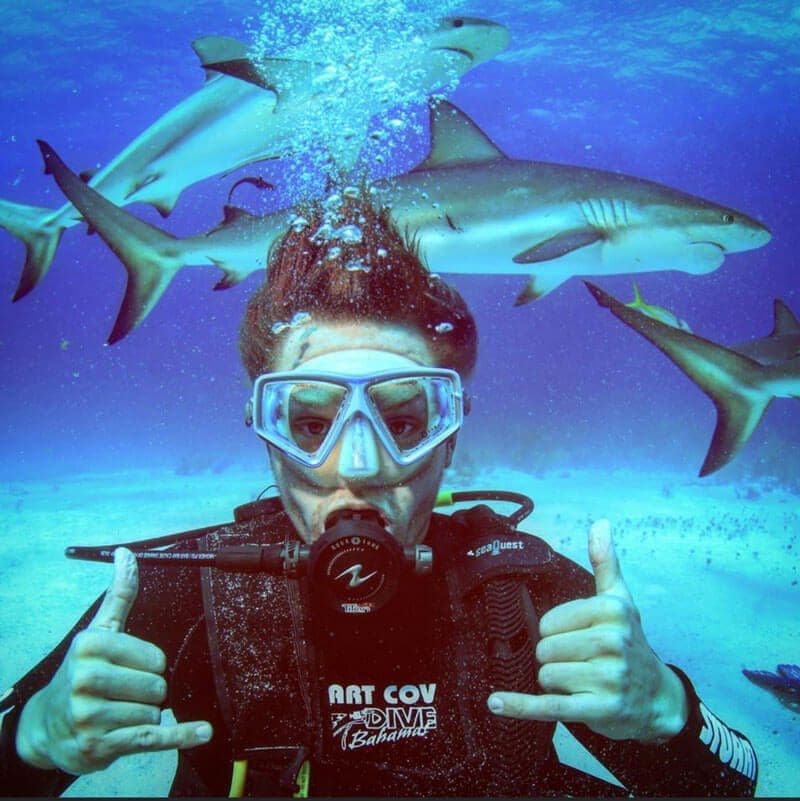 more freedom
Danielle created the perfect tool for everyone thrown into the world of online business, while traveling the world! Her book not only reveals secrets on how to use the power of social media and start an online business, but also, how to properly monetize, build a personal brand, and produce endless content! Highly recommend reading if you want to use Instagram the RIGHT way for business.
– Philipp, Best-Selling Author and World Traveler
lets make Instagram
™

fun and profitable